Aging Without Facing Disability (salt lake city)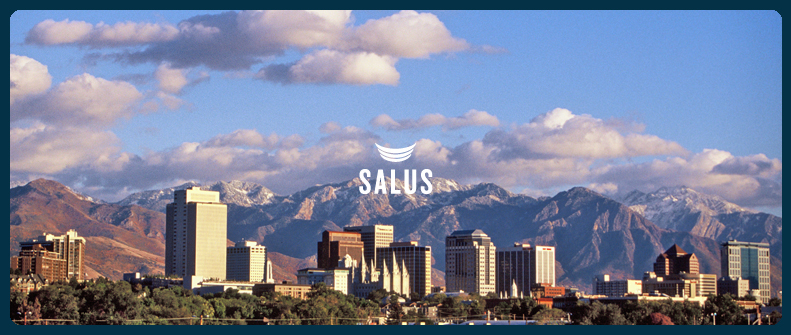 Category: The Salus Blog
Author: Salus Homecare
Posted on: January, 14 2015
When it comes to aging without facing disabilities, Utah is a good place to be. A recent United States Census survey reported that one in three seniors in Utah face a disability. While this number may seem high, it is lower than the national average and better than in most other states.
Disability Ratings for Utah Seniors
Utah ranks number 11 among the states when it comes to the percentage of seniors with disabilities. The reasons for Utah's better-than-average ratings include things like low rates of smoking and consumption of alcohol and the Mormon influence that often results in tighter communities and close family bonds that provide support for seniors well into the golden years of life. This high level of support increases the potential for seniors to receive preventative care and early interventions which are conducive to a healthier lifestyle. It also offers seniors opportunities to continue to enjoy independent lives while receiving the assistance they need when some everyday tasks become difficult.
The Importance of Community
Seniors in Utah also benefit from feeling like a part of something larger than themselves, and they often enjoy a higher rate of human interaction than many individuals over the age of 65 in other states do. Through socializing and interacting as part of a group, mental health is improved, cognitive functioning is enhanced and quality of life is enriched.
The Role of In-Home Care Providers in Utah
While seniors in Utah are doing a good job of remaining healthy and able bodied, those who are faced with disabilities still benefit from extra support in the community. Family members continue to be the best advocates and caregivers for seniors with disabilities, but in-home care providers also provide invaluable support. With Utah in-home care services in place, seniors can receive assistance with many activities of daily living including bathing, dressing, preparing meals and ambulating safely in and out of the home. In addition, professional in-home caregivers provide safe transportation to medical appointments and social events allowing seniors to attend to their health needs and remain active in the community. Those who are homebound also benefit from companionship and social interaction. When family and friends are not available due to work or personal commitments, these services provide peace of mind for the entire family and empower seniors to continue to live independently and enjoy more fulfilling, meaningful lives.
Salus Homecare – Professional Caregiver Services for Utah Seniors
Salus Homecare in Salt Lake City continues to play an integral role in supporting seniors in this great state. We provide essential, individualized in-home care, in-home health care and therapeutic services that empower seniors, support independence and help to create a healthier, safer home environment. Our dedicated caregivers form meaningful bonds with the seniors in their care and do much more than provide assistance with activities of daily living. If you or a loved one needs a little extra help to remain at home and continue to enjoy an independent life, our knowledgeable care managers are ready to help. Contact us today to take advantage of our One Call system to discuss all of your family's care needs with a professional and schedule your free, no obligation consultation.
Leave a comment or share this post with your friends: