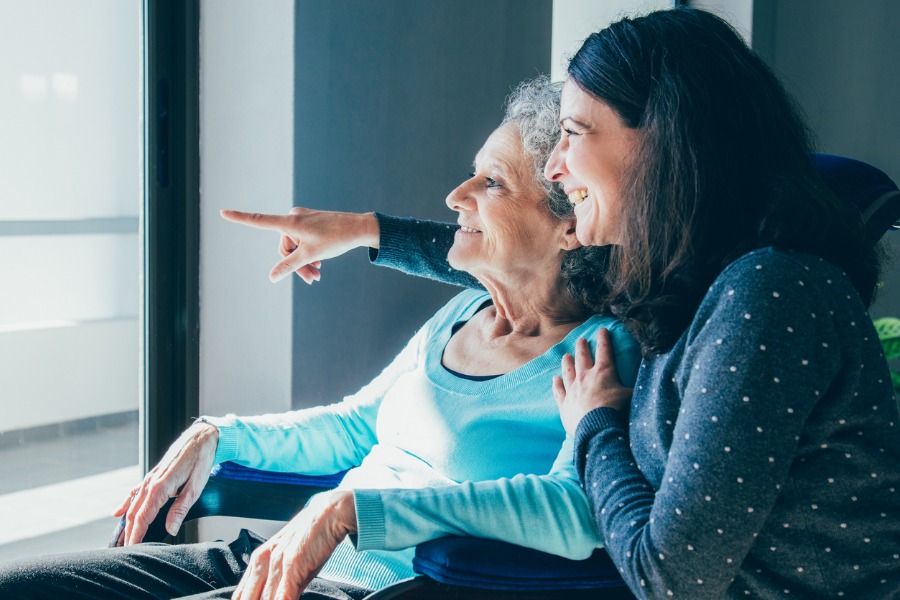 For Immediate Release – Salus Homecare and Hospice, Southern California's renowned leader in hospice care, is excited to announce their expansion of hospice care services into Maricopa County, AZ. The expansion will also soon include Pinal County, AZ.
Hospice care is highly specialized medical care focused on improving quality of life for patients with terminal diagnoses. To qualify, a doctor must assess the patient as having a life expectancy of six months or less if the disease follows its expected course. This care encompasses a comprehensive approach and addresses physical, emotional, and spiritual needs. The holistic nature of hospice care provides support and comfort throughout one of life's most challenging journeys.
Arizonans can access Salus Hospice care immediately and benefit from the personalized approach, exceptional services and professional guidance that Salus has been providing for 20+ years. The Arizona hospice care team is staffed with a hand picked group of compassionate professionals, including physicians, nurses, social workers, chaplains and volunteers. This expert team delivers personalized care plans. Each is tailored to the patient's unique needs, ensuring they receive the highest level of support, attention and dignity.
"Our hospice care expansion into Arizona is a testament to our commitment to serving patients and families in their time of need and ensuring they enjoy a higher quality of life," said Debbie Robson, Vice President of Home Health and Hospice for Salus. "Every individual deserves compassionate care and support during their end-of-life journey, and our expert team is ready to provide comfort and solace to patients and their families during this challenging time."
Hospice care focuses on the patients' physical well-being, emotional and spiritual care. In addition, bereavement care is provided to the family after their loved one's passing. Salus Hospice services are state-of-the-art and include access to a proprietary hospice and bereavement care portal. This additional layer of support is available 24-hours a day / 7 days a week and can be accessed anywhere across the globe. 
Salus Hospice's dedication to excellence works hand-in-hand with their unwavering commitment to enhancing end-of-life experiences. This has earned Salus accolades from patients, families, senior care professionals and the medical community. As the company expands into Arizona, they have set a goal of forging strong partnerships with local healthcare providers and community organizations, fostering a collaborative approach to end-of-life care.
For more information, please visit https://www.salushomecare.com/maricopa-county/ or contact (888) 881-4822.
About The Provider: Salus is a leading provider of home care, home health and hospice, committed to delivering exceptional in-home support to patients and families at every stage in life. Their hospice care program was designed to ensure patients with terminal illnesses receive the care and support they need to continue enjoying moments with family and friends. With a team of compassionate professionals, the provider strives to enhance quality of life, fostering dignity, comfort, and peace during this end-of-life journey.