Overview of Short Term Nursing Services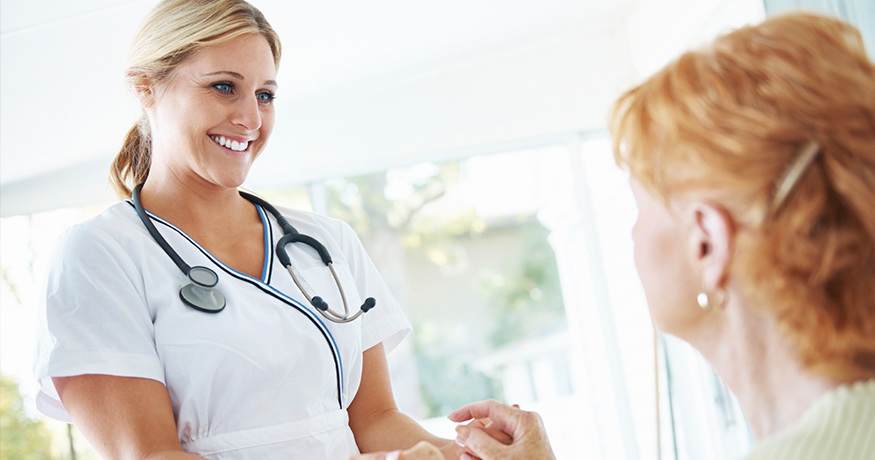 Short term home health care lasts for a few weeks or a few months with the intent of assisting an individual while they recover from an injury, illness or surgery. These services are typically made available post-hospitalization.
Short Term Nursing Services Provided:
Wound care
Monitoring vital signs
IV therapy
Physical, Occupational or Speech Therapy
Patient and family education
Your care will be provided by trained and licensed medical professionals under the guidance of a registered nurse case manager to ensure your safety and health needs are always met and your care remains of the highest quality.
Salus Homecare of Orange County's home health professionals create individualized care plans for each client that address all of their needs and ensure the most cost effective services. If your needs change, short term care can easily be transitioned to long term care in a seamless way with complete continuity of care the entire time.
Short Term Nursing Care FAQ's
To read more FAQs, click here. If you have any specific questions, feel free to call our 24/7 hotline at (888) 725-8742
If my nurse or therapist cannot come as scheduled, is there a backup plan?

Yes. Salus Homecare of Orange County makes your safety, comfort and recovery a priority. Your care manager will work closely with you to arrange for a qualified backup if your primary home health nurse or therapist is ever unavailable for any reason.

Will I pay my home care nurse directly?

All billing is handled by Salus Homecare of Orange County for home health care. You will never be expected to pay a nurse directly or pay any more than what our agency bills you for.

I'm about to be discharged. How soon can I begin receiving home health services?

Salus Homecare of Orange County regularly meets with potential clients in the hospital, prior to discharge, to arrange services. In this situation, care can begin as soon as you return home.