Understanding Physical Support During Hospice Care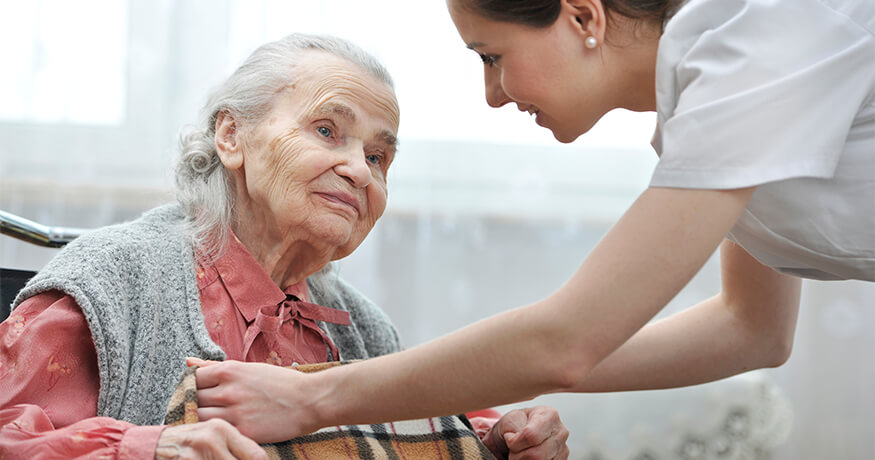 In the event of a terminal diagnosis, individuals often benefit from a higher level of physical assistance. With the help of a knowledgeable care team, Salus Homecare of Orange County's hospice provides this type of support.
Physical Hospice Support Provided:
Pain Management
Monitoring vital statistics and the individual's overall health and condition
Assistance with activities of daily living
Physical, occupational or speech therapy
Hospice's physical support helps individuals to manage the pain, discomfort and symptoms often associated with terminal illnesses. While this type of support is never designed to provide a cure, it does allow many of our clients to maintain independence and improve their quality of life.
Physical support is always closely monitored by Salus Homecare's hospice medical director and a registered nurse to ensure your safety and comfort. Additionally, we work closely with your personal physician and always provide timely updates about the care you are receiving at home.
Physical Support FAQ's
To read more FAQs, click here. If you have any specific questions, feel free to call our 24/7 hotline at (888) 725-8742
How will hospice keep me comfortable?

Salus Homecare of Orange County employs highly skilled hospice professionals and provides ongoing training to keep them abreast of the latest pain management and comfort techniques. Our professionals use many different strategies to keep clients comfortable including administering doctor prescribed medications, using heat or cold compresses, providing massage and assisting with other prescribed therapies.

Can I continue to bathe or dress myself while in hospice care?

Yes. Many patients remain independent with all or most of their activities of daily living for a time, and we encourage that as long as it remains safe. Should your care needs change, our Orange County caregivers are available to provide standby care or full assistance with any activities.

Can I continue to see my own doctor while receiving hospice care?

Yes. Your doctor is and will remain an important part of your care team. Salus Homecare's Orange County hospice nurses and social workers will work closely with your physician and follow all recommendations that he gives in order to provide you with the highest quality, most comfortable care.