Respite Care Services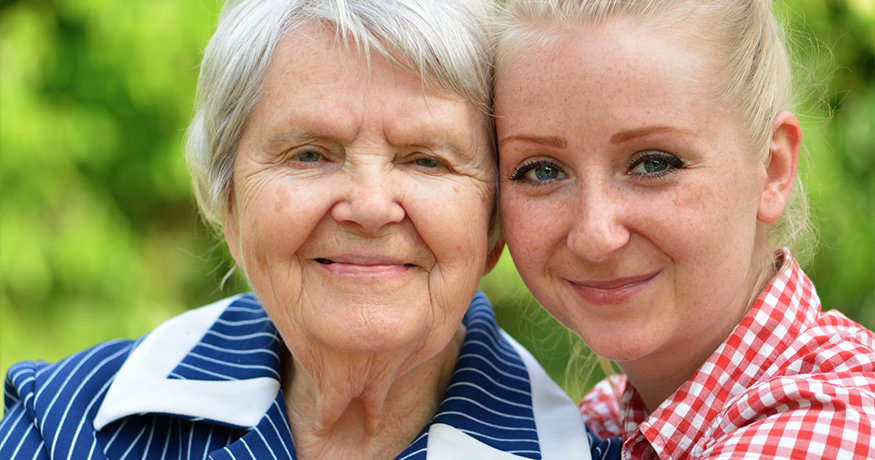 Acting as a caregiver is very rewarding, but performing the necessary tasks related to this role requires a considerable amount of physical, mental and emotional energy. Many caregivers find themselves susceptible to burnout, and this can have a negative impact on their own health and the health of their loved ones. Salus Homecare Salt Lake City's respite care offers a solution.
Respite Care Provides:
Supervision for individuals who are unsafe when left unsupervised
Assistance with activities of daily living and instrumental activities of daily living
Companionship and entertainment for care recipients
Scheduled time away for family caregivers to renew their energy and take care of their own needs
Enhanced coping abilities for caregivers and a stronger bond between family caregivers and their loved ones
Flexible and cost-effective scheduling options
Salus Homecare Salt Lake City respite care is for anyone caring for a loved one. Our services benefit adult children caring for their parents and younger parents managing the needs of a child with a disability. Whether you choose to use our services full time, part time or intermittently, you will benefit from opportunities to restore balance in your life and renew your energy so you can continue to act as a loving and effective caregiver.
Salus Homecare Salt Lake City strives to provide the best respite experience to all of our families, and we employ dedicated, knowledgeable caregivers who are committed to our high standards of quality and care. Each family receives a thorough evaluation before services are initiated and an individualized plan of care to address all of their needs. In this way, we are setting the standards for respite care and offering families who choose to keep their loved ones at home with safe and effective options.
Respite Care FAQ's
To read more FAQs, click here. If you have any specific questions, feel free to call our 24/7 hotline at (888) 725-8742
My child has complex medical issues. I manage many of his health concerns independently but could use help bathing and dressing him due to his emotional outbursts during these tasks. Can you help?

Yes. Salus Homecare of Salt Lake City employs fully trained caregivers who specialize in pediatric care. They understand the emotional side effects associated with many medical conditions and have gained effective coping and communication skills that they use when working with these children. We can develop and individualized care plan for your child and assist with many activities of daily living during respite time, including bathing and dressing, providing you with important peace of mind.

If I have a work meeting that I cannot skip and my mom's caregiver calls out, how is that handled?

Salus Homecare of Salt Lake City keeps close tabs on our professional caregivers' schedules and always works to schedule backup care in advance if it is needed. In the event of an emergency call out or last minute scheduling change, our care managers remain on call 24 hours a day and seven days a week and are ready to assist.

I want to travel for a week, and my dad is not strong enough or medically able to come with me. Can you provide 24 hour care for him during my trip?

Yes. Salus Homecare of Salt Lake City often assists our clients with extended respite care for vacations or work travel. Once you are our client, simply contact your care manager to make arrangements for this type of assistance.