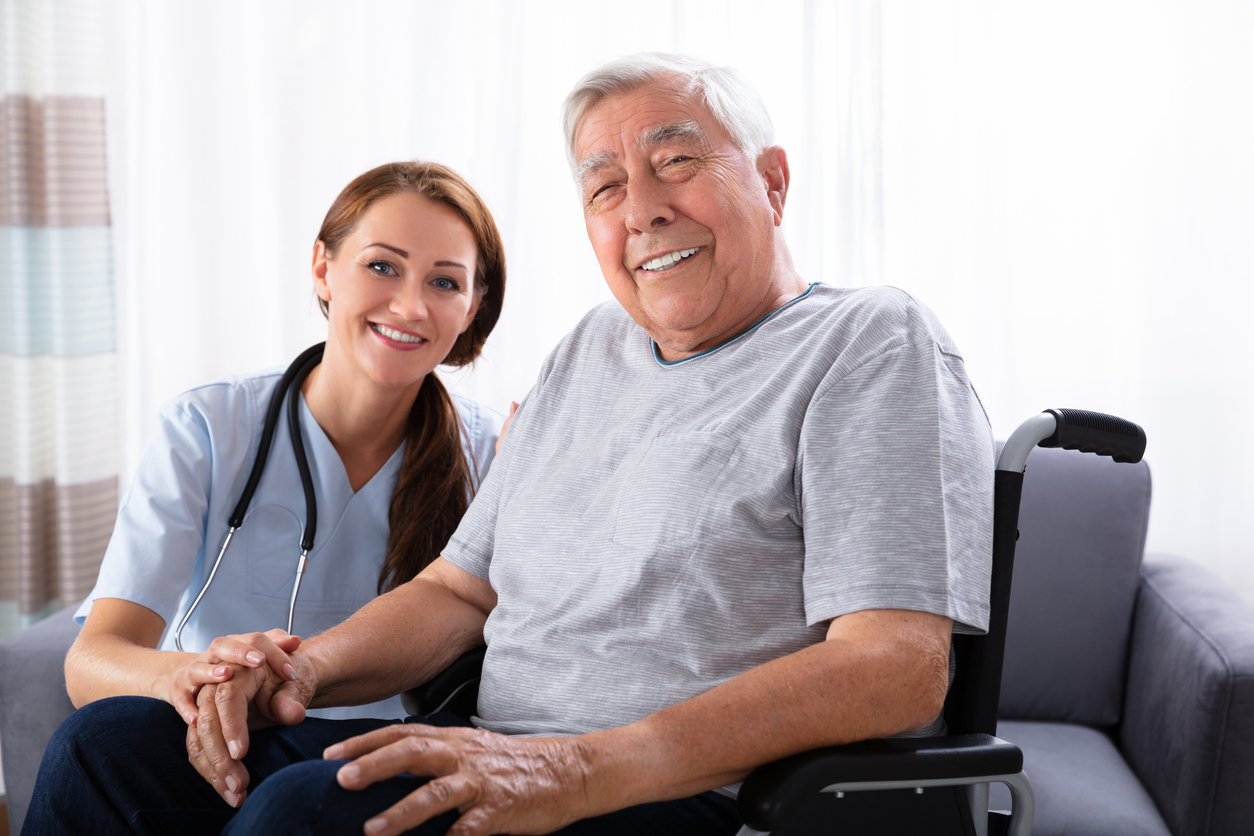 After a stroke, there's so much to think about. While the immediate fear may diminish once you've left the hospital, there's often still a long road ahead toward recovery and regained independence. Physically, the body needs time to overcome the event and regain strength and mobility. Emotionally, you need support to overcome these new challenges, accept more permanent changes and continue to enjoy a healthy, productive and high quality life. None of this is easy, and the fact that everyone's stroke experience can look a little different complicates things further.
If you or a loved one are living through this experience, it might seem impossible to take it all in and navigate through the maze of decisions ahead. Palliative care offers support that can help.
What is Palliative Care
Palliative care is a specialized program that exists to help people living with a serious illness. Stroke is one example, and others include cancer, dementia or cardio pulmonary disease. Physical, emotional and spiritual care are provided by a team of experts who use these services to offer relief from symptoms and stress. This improves quality of life for both the patient and their family members. Palliative care is ordered by a doctor, but there are no requirements regarding life expectancy. When it is ordered, programs like Medicare, Medicaid and MediCal typically cover the costs. Many private insurance companies will as well.
How Palliative Care Will Support Me After My Stroke
When you've had a stroke, there are many decisions to be made about the type and frequency of care. With the help of a palliative care social worker, it's easier to create an effective plan of care that includes coordinating treatments or rehabilitation services. For further emotional and spiritual support, other therapies such as meditation, yoga, music or art therapy might be instituted in your plan of care. Additionally, counseling services and even the support of a chaplain and trained volunteers are available to provide you with a listening ear and the confidence you need to better manage life after your stroke.
Managing Discomfort with Palliative Care
Muscle spasms, numbness, weakness and stiffness can all be common after you've experienced a stroke. Managing these symptoms makes it easier for you to enjoy a higher quality of life, stay focused on recovery and remain free from stress, anxiety and depression. The physical support offered under palliative care helps you to better manage these symptoms and remain free from pain and discomfort. Symptom management might involve the use of prescription medications, or it could include things like massage, heat or physical therapy. The goal is always to help keep you comfortable and enjoying your highest quality of life so life after a stroke is less burdensome on you and your family.
Family Support Through Palliative Care
Your family will also receive important support through palliative care. Depending on their choices, we'll link them to family support groups so they better understand the after effects of a stroke and feel comfortable managing their own expectations. We'll also offer counseling and support, education and reassurance. This has many benefits. In fact, studies show that palliative care helps family members to enjoy increased stamina, reduced stress and a more positive outlook too.
There really isn't an easy way to recover from a stroke, but with the support of a professional palliative care team, living your best life after a stroke is easier. If you or a loved one have suffered this event, call Salus. We're here to help with accredited palliative care services that are empowering, compassionate and personalized for each patient. Let us know how we can help you.