The Benefits of Early Palliative Care Inteventions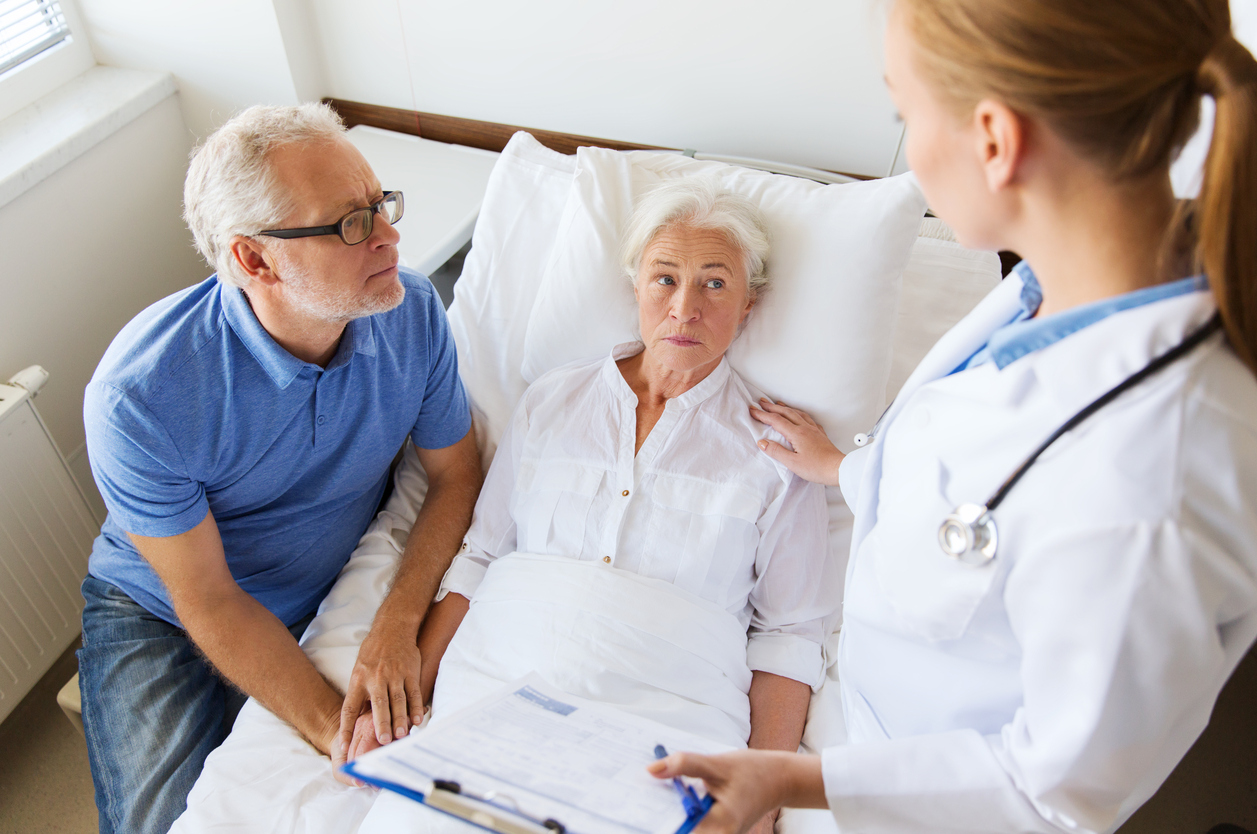 Category: Hospice
Author: Salus Homecare South Bay
Posted on: August, 31 2018
Serious illnesses are an unfortunate reality in society. Doctors diagnose them every day. Hearing the diagnosis and prognosis is often dim and unsettling for patients and their families. However, what if there was a way to improve quality of life for patients with serious illnesses and reduce their medical expenses? Doctors would certainly recommend all patients take advantage of such a miraculous program, right? And they would recommend it as early as possible after the diagnosis. Such a care method does exist, but doctors often fail to include it in their patients' care plans. The question is, why?
What is Palliative Care
The program we are speaking of is palliative care. This program aims to take a patient-centered approach and relieve many of the symptoms associated with more serious illnesses. Palliative care is all about providing the right support, and it can work alongside curative methods and at times, even enhance their effectiveness.
When Palliative Care is Beneficial
Here's a scenario where palliative care might prove beneficial. A patient is diagnosed with cancer. His doctor recommends chemotherapy. The side effects from that approach include stomach pains, headaches, anxiety and anger. The palliative care provider steps in and provides support through pain management, symptom relieve and spiritual and emotional counseling to make the process easier. Respite care is also offered to relieve the burden placed on family caregivers. Chemotherapy continues, and the patient's doctor remains involved in continuing to take a curative approach.
Confusing Hospice and Palliative Care
When considering palliative care for a client, doctors often confuse it with hospice care. While the two programs share some traits, they are quite different. A patient enters hospice care when they have a life expectancy of six months or less if the illness follows its expected course. Curative treatments stop, and the focus shifts to pain management and enhanced quality of life for whatever time the patient has left.
Education
Palliative care providers like Salus Homecare South Bay continue to work in the community. We educate clinicians about the distinct differences between these two programs. We also try to help doctors understand that palliative care can be ordered quite early. In fact, it is best ordered long before a patient needs or requests comfort care. Through education, it is also important that we stress to doctors that they can remain involved after palliative care is ordered. Medical professionals play an active role in providing support and considering new interventions for their patients. This is slightly different than with hospice care. Once that is ordered, some providers feel it is best to take more of a backseat as the patient shifts to pain management and finding comfort.
Considering Outcomes
When doctors prescribe palliative care early, the outcomes are significant. Studies show that early access to care is associated with better quality of life indicators and a reduced cost for care. Should the patient later move to needing hospice care, having support early also makes this transition easier. Patients and their families are then more likely to continue receiving the right level of support through each stage of the illness.
The takeaway from this is that not all doctors will recommend palliative care early enough. However, as a patient or family caregiver, it is important to be aware of this program and the benefits it offers. If your doctor does not offer it after a diagnosis is made, ask about the services. Have an honest discussion about the pros and cons as well as all of your options for continued care. Should you still have questions, Salus Homecare South Bay is happy to help. Call us anytime to discuss your family's needs, palliative care, hospice care or any of our other accredited programs.
Leave a comment or share this post with your friends: