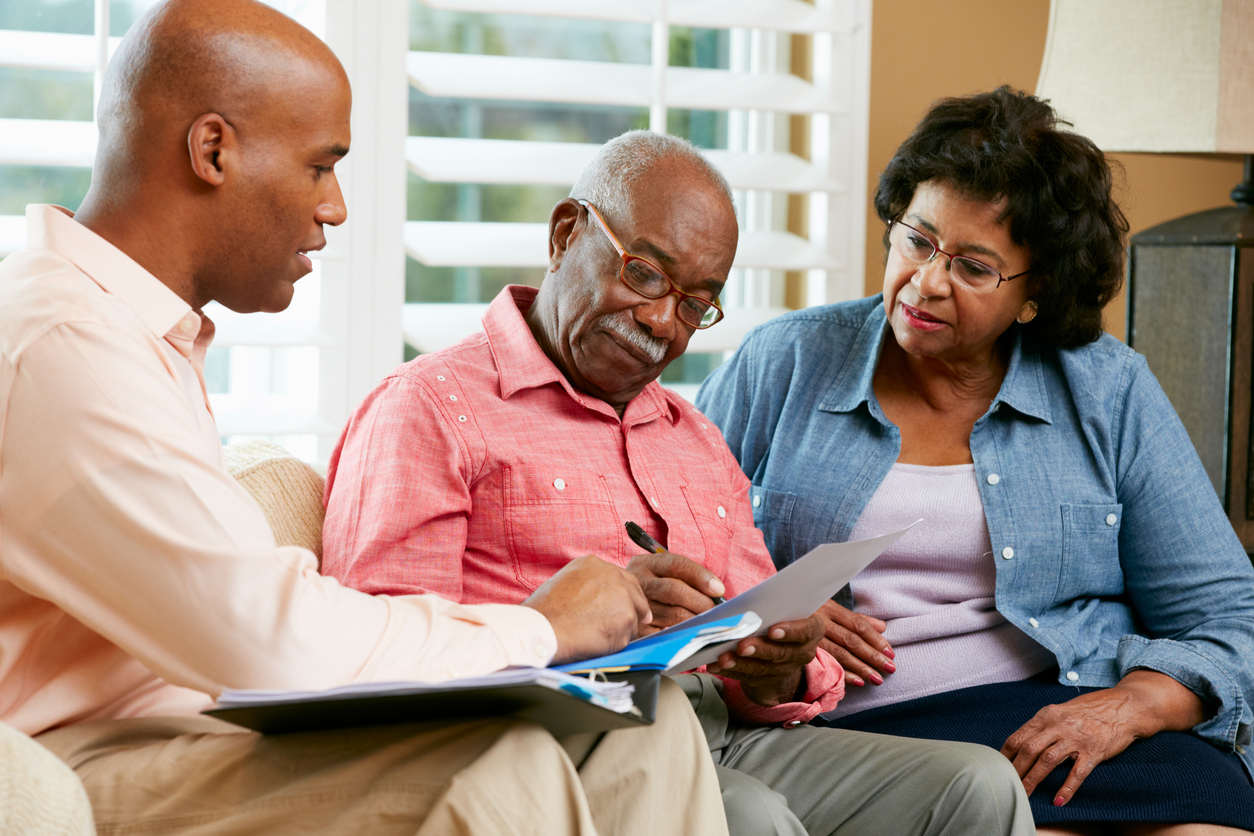 April 15 is the day many Americans scramble to the post office or their local tax professional to find out what they owe or what they'll get back. Every year, the weeks and months leading up to this date are a busy time for families who must gather receipts, itemize deductions and figure out the best way to file.
While all adults are busy and sometimes stressed during this time, seniors are often the people who have the most difficulty managing their finances and filing their taxes. Except for those living on a fixed income and with few deductions, there's a lot to remember. When it comes to getting it right, much depends on how well the person has documented and maintained their finances throughout the year.
Helping your aging parents to prepare for tax season can be a big endeavor, especially if you're also trying to manage your own taxes. There are times when this responsibility is best put in the hands of a seasoned professional. A fiduciary can not only help your parents prepare for tax season but better manage their finances all year long. While not every senior needs this service, there are some warning signs that can indicate your parents might. Here are a few red flags to watch out for.
Dates and Important Events
Most of us recognize April 15 as the date when tax filings are due. However, if you file early or request an extension, this date might not be as important in your book. What really matters is the season heading into tax season. When March rolls around, are your parents aware that they'll soon need to file their taxes? Do they remember the process from last year? Are they clear about when things are due and how to request an extension if that's necessary? If not, the services of a professional accountant or fiduciary might be useful. With the right support, it's easier to keep tax documents straight throughout the year, prepare in a timely manner and file on time.
Managing Finances
Taxes and finances are pretty interconnected, and a person who is properly managing one is probably going to do okay with the other. With this in mind, if you visit your parents and find that they have a lot of unpaid or overdue bills, or if there are checks sitting on their counter waiting to be cashed, it may be a sign they need some help. If bill due dates or the checking account balance seem like too much for them to handle because of cognitive deficits or other health concerns, entrusting this job to a professional might be a smart move.
Financial Communication
Plenty of seniors turn to their adult children for help with day to day tasks that support independence. This list certainly includes finances. In some families, this strategy works well. However, for it to be effective, your parents must tell you the whole story when it comes to financial matters. If you find that you're often only getting ½ the picture or some information isn't made available to you until it's too late, it's tough to keep things in order. In some cases, seniors are more comfortable sharing this information with a professional fiduciary; a person they've hired and someone who empowers them to maintain a certain level of control over their own finances.
Senior Financial Scams
Scammers are everywhere, and they work by making phone calls, using the Internet or sending emails and texts. Some of the most vulnerable members of society when it comes to falling victim to scams are seniors. The older generation often doesn't understand technology as well as the younger generation, and this can make it easier for them to fall for a scam. Protect the senior in your life by keeping an eye on their bank account, watching for suspicious activity and reporting it to their bank if you ever see something that's not quite right.
Additionally, tell your aging loved one that they should never share personal information with someone they don't know. If you're very concerned about scams and the vulnerability of your loved one, hire someone to help manage and monitor their bank accounts and credit cards for an added level of protection.
Hiring a Fiduciary
When hiring a professional fiduciary, look for a professional with a good reputation and someone you feel like you can trust. Interview them and ask questions about their credentials, insurance for errors or omissions, the fees they charge and references. Make contact with those references to see what their experience is like working with this person. If this person isn't willing to answer your questions and spend time helping you to feel confident in hiring them, consider it a red flag. To whatever extent possible, involve your parents in this decision. Their comfort level is of primary importance.
Hiring a professional fiduciary is a very important decision. Take your time, be cautious in making your choice and find someone who you feel confident will keep your family's best interests at heart.