The Value of Emotional Support in Palliative Care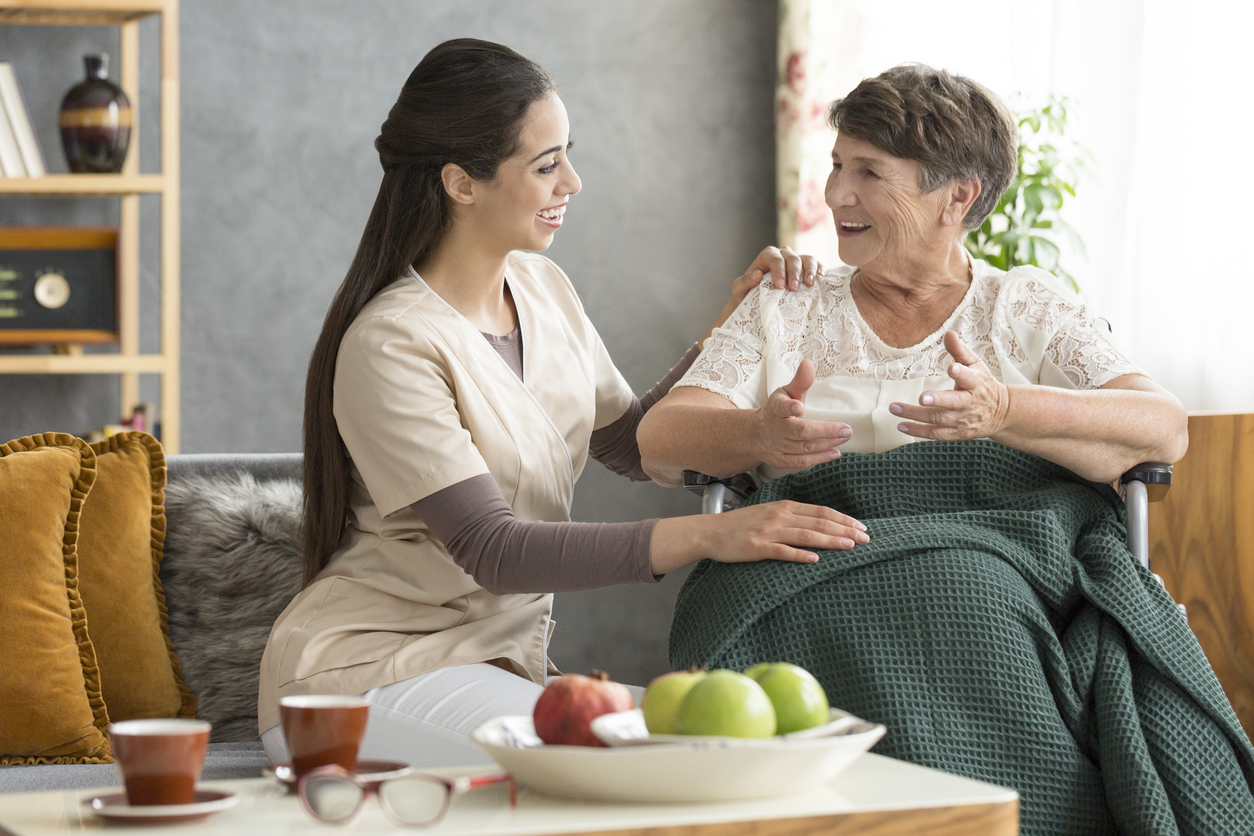 Category: Palliative Care
Author: Salus Homecare South Bay
Posted on: September, 30 2018
When it comes to understanding the benefits of palliative care, the physical support is often the easiest to find value in. Pain and symptom management are important components in the palliative care model. However, this level of care offers so much more than that, and some patients find the emotional support to be just or even more valuable than the physical support.
Counseling Component of Palliative Care
When a person hears the news that they have a potentially life-limiting diagnosis, it is common to experience a profound insight about the meaning of life and their own mortality. The counseling component of palliative care provides these patients with opportunities to discuss their concerns, work through challenges and make fully informed treatment decisions. Real conversations take place during counseling sessions, and this often helps a patient to better shape their own goals and expectations.
Manage Emotional Pain to Better Manage Physical Pain
There is no question that the mind and body are connected. As a result, sometimes, physical pain can be managed through activities that do not involve pharmaceutical interventions. At other times, counseling works in collaboration with pharmaceuticals to minimize the need for medications or the dosage requirements. The palliative care team encourages patients to take part in activities including journaling, expressing themselves through art or music or taking up a new hobby that gives them an opportunity to experience release and fulfillment. These seemingly simple steps can have a profound and positive effect.
Family Support in Palliative Care
Deep seeded emotions impact how families relate to each other and communicate after hearing about a life-limiting diagnosis. Struggles often ensue when it comes to deciding on the best course of action or even decisions surrounding whether the patient should move to a facility or remain at home. Palliative care counseling has the potential to help build or mend relationships between family members. Social workers, counselors and chaplains often act as mediators, helping families to air their differences of opinions in a more constructive way. They might also provide advice and encouragement if a patient wants to reach out to a long lost relative or renew a connection with a child, sibling or friend who lives many miles away. These opportunities help patients to find hope, and that can impact the effectiveness of treatment and pain management.
Community Connections
After diagnosis, it is sometimes easy to feel alone or as if your disease defines you. Support groups and community engagements can help you to escape this bubble and realize the benefits of sharing and connections. When appropriate, palliative care social workers collaborate with patients and their families to help them reach out to community support groups and find these important connections.
While palliative care does help to address symptom management, it's important to realize that it offers so much more. This holistic approach provides relief from the symptoms and stress associated with your illness as well as emotional and spiritual support to help you make decisions and cope with whatever lies ahead.
If you're facing a serious diagnosis, it's important to know that you're not alone. Salus Homecare of South Bay provides personalized palliative care support. We'll work with your doctors to improve your care experience and help you enjoy a higher quality of life. To learn more, contact us anytime.
Leave a comment or share this post with your friends: