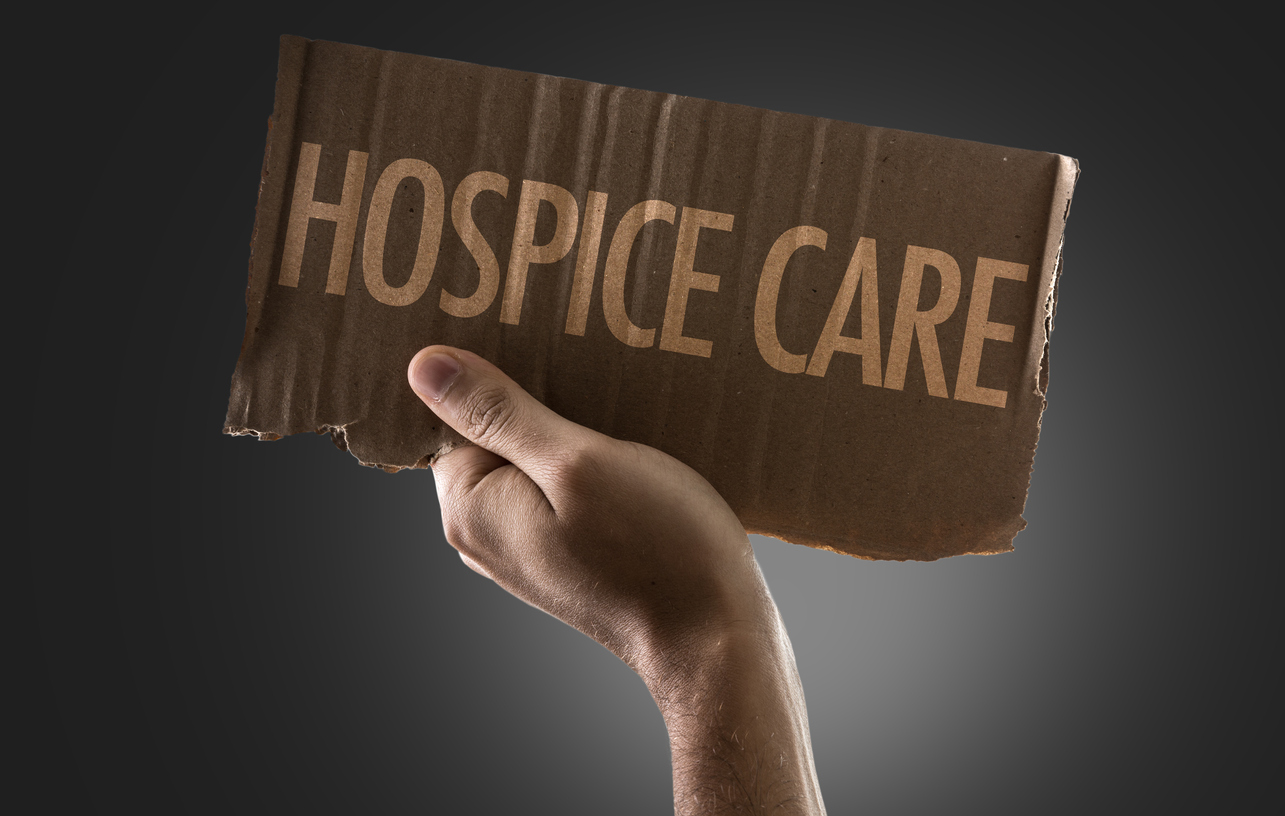 When a doctor discusses options after you are diagnosed with a life-limiting illness, hospice is often a topic of conversation. Hearing this sometimes causes families to feel confused, frustrated, sad or as if they are without options. They might even believe the doctor is simply giving up. This usually is the result of misunderstandings about what hospice is and how a person qualifies. Salus Homecare South Bay offers the following information to help families who are exploring this option.
How Does a Doctor Know Hospice is Appropriate?
Before making a referral for hospice care, a doctor must first determine that the person qualifies. The simplest way to explain what qualifies a person for hospice is to look at the Medicare criteria for the program. To receive Medicare coverage for hospice care, a person must have a diagnosed terminal illness and a life expectancy of six months or less if the illness follows the expected progression. This does not mean a person will only live six months. In fact, many patients who enter hospice care live much longer. The services can continue past that six month mark and for as long as the doctor continues to determine that end of life care is necessary and beneficial.
There are other indicators a doctor looks for when determining if hospice care is appropriate. They include:
Determining if the patient is improving or stabilizing with current curative measures in place. If the patient continues to decline, hospice might be appropriate.
Watching for indicators of unmanaged pain which, in some cases, curative approaches may be contributing to
Looking at the patient's weight. Is it stable? Is the patient unnecessarily losing weight too fast?
What are the patient's sleep patterns like? Is the patient sleeping all day or bedbound?
While none of these things on their own mean that hospice care is necessary, combined, they can help a doctor determine if it might be a beneficial approach. It is not uncommon for a patient to have more energy, begin sleeping better or even gain weight once hospice's emotional, physical and spiritual support are in place.
Am I Emotionally Ready for End of Life Care?
The doctor determines if hospice care is appropriate, but they do not have the final say as to whether or not a patient enters a hospice program. That decision belongs to the patient. They often make it with support from their family. Saying yes to hospice care is a deeply emotional experience for many families. They may experience grief, sadness, frustration, anger or disbelief when presented with this option.
The pre-election evaluation often helps families to come to terms with their feelings and make the right end of life care choice for them. This is when an agency like Salus Homecare South Bay evaluates the patient and their need for pain management and symptom relief. The family is presented with information about advanced directives, and the hospice care program is explained. This is also another opportunity for a patient to understand all of their options so they feel confident moving forward, whatever their choice is.
Will My Loved One Qualify for Hospice?
If a family reaches the stage of deciding that hospice is the right choice, their next question is often how to pay for it. Hospice care is a covered benefit under Medicare, the veteran's administration and most individual healthcare plans. Under Medicare, the patient must be entitled to part A coverage. They must also receive a physician's certification of their terminal illness and a prognosis of six months or less life expectancy as long as their disease follows the normal course. Certification by the physician is followed by an accredited hospice care provider lwho then initiates services.
While some families fear hospice, understanding this beneficial program helps them to better cope with a life-limiting diagnosis. Seek out the right information and support from an accredited hospice care provider. We are here to help. Call us if you have any questions.