Overview of IADL Services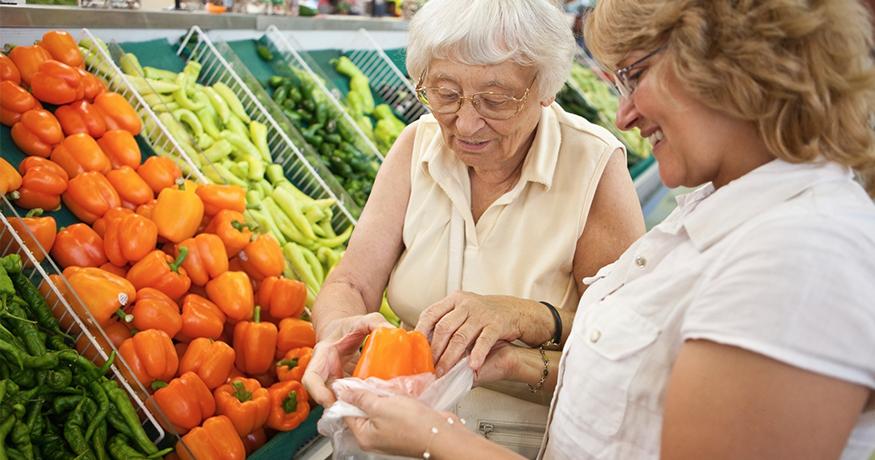 To remain independent and at home, it is important to prove some level of independence with instrumental activities of daily living. Combined, these tasks help to ensure that an individual maintains their personal health and appropriately manages a household.
IADL Services Provided:
Cooking
Managing a bank account and paying bills
Arranging to meet transportation needs
Taking medications to effectively manage any health concerns
Running errands and shopping for basic necessities
Using a phone or computer to help meet communication needs
Maintaining cleanliness in the house
IADLs are often viewed as more complex tasks than ADLs because performing many of them requires a higher level of mental aptitude and physical ability. When cognitive or physical decline sets in because of health diagnoses or as a result of the aging process, these somewhat complex tasks can become difficult or even impossible to complete independently.
Salus Homecare of South Bay provides reliable and flexible assistance when individuals can no longer manage IADLs on their own. In many cases, our services supplement efforts that clients make to complete these tasks independently or the support offered by trusted family members. It is this level of flexibility and the individual nature of the care that we provide that encourages many families to choose us as their home care provider.
Instrumental ADLs (IADLs) FAQ's
To read more FAQs, click here. If you have any specific questions, feel free to call our 24/7 hotline at (888) 725-8742
If I do not have a vehicle of my own, can you help to meet my transportation needs?

Yes. Salus Homecare of South Bay employs many professional caregivers who are happy to transport clients in their personal vehicles for a set mileage rate plus the cost of gas. Clients can rest assured that these caregivers are always background checked, hold a valid driver's license in the state of California and have passed a DMV background check.

I have Parkinson's and sometimes need my food to be pureed so I can eat it. Will my professional caregiver prepare my meals in this way?

Yes. Salus Homecare of South Bay's professional caregivers often assist clients with meal preparation and always follow any medical or dietary orders when doing so. They can prepare fresh, delicious and nutritious meals that are easy for you to swallow and match your taste preferences too.

I do not have the space to house another person. Does this impact my ability to qualify for home care services?

No. Salus Homecare of South Bay has a policy that our professional caregivers must maintain their own residence. They will not be in your home except during a scheduled shift, and they will always respect your privacy and autonomy.