Overview of Long Term Nursing Services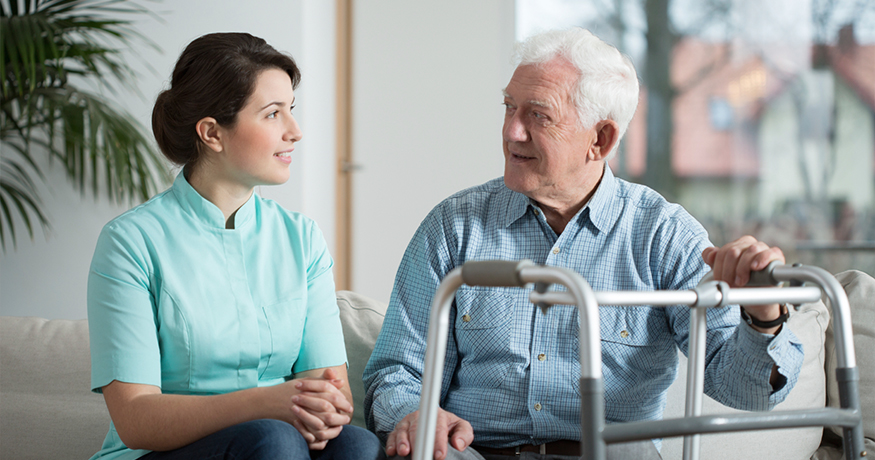 Individuals diagnosed with chronic health conditions sometimes have a difficult time managing their symptoms. Salus Homecare of South Bay's long term home health care was created to assist these individuals with the highest quality care while they live safely in their homes and communities.
Long Term Nursing Services Provided:
Parkinson's
Alzheimer's or dementia
Stroke
Brain or spinal cord injuries
Complex seizures
Tracheostomy or ventilator dependency
Diabetes
Wound care
Salus Homecare South Bay takes an interdisciplinary approach to managing our clients' long term health care needs. We involve your primary physician, our nursing team and often times therapists to provide the most effective care and the highest potential for promoting health, happiness and longevity.
Long Nursing Term Care FAQ's
To read more FAQs, click here. If you have any specific questions, feel free to call our 24/7 hotline at (888) 725-8742
Since long term care is provided for an indefinite period of time, am I obligated to use your services forever?

No. Salus Homecare of South Bay never requires any client to sign a contract or agree to services for any length of time. If you and your doctor ever agree that home health care is no longer needed or you decide that you prefer a different option for meeting your care needs, simply inform our office. You can terminate care without penalty and will only be billed for the hours of service you have used.

I would rather not have multiple nurses. Can you promise this?

Salus Homecare of South Bay cannot promise that you will only have one home health nurse, but we can promise we will do our best to provide continuity of care and all professionals who enter your home will be qualified, compassionate and reliable. How many nurses you have will vary depending on your health needs and your scheduling preferences, but some of our clients do receive all of their care from only one nurse.

I am not familiar with the term care plan. Can you explain it?

The care plan is a tool that Salus Homecare of South Bay's home health nurses and therapists use to determine what services you will be provided with at each visit. It is created collaboratively with your input and input from your doctor, social worker or discharge planner, and it addresses your specific needs and goals. Care plans are easily modified if your needs change at any time, and they are reviewed regularly to ensure they continue to meet all of your needs.