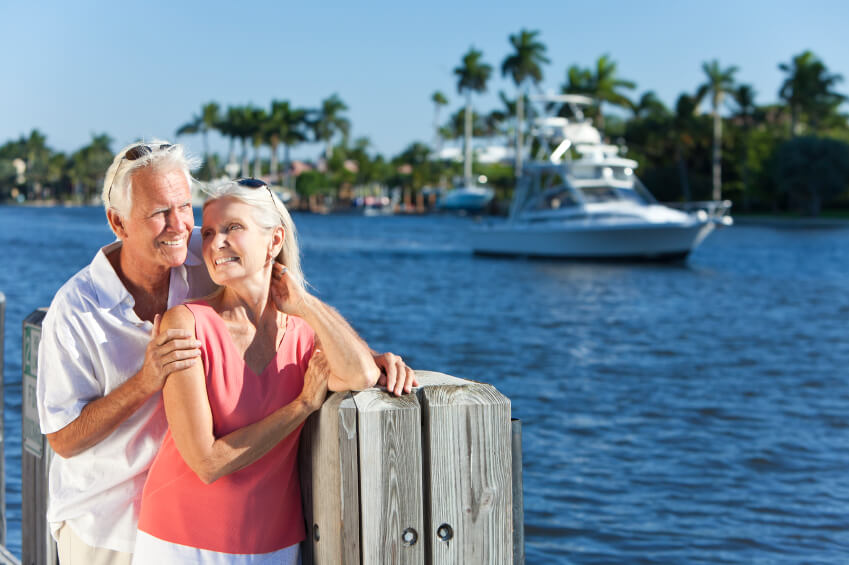 As seniors age, their needs often change, and sometimes they become confused about where to turn to find important resources and information. One option is USA.gov. This site answers the most often asked questions that seniors have and provides excellent information on resources available in communities across the United States.
Senior Health Concerns
When diagnoses like Alzheimer's, diabetes, cancer, heart disease or depression arise, seniors often have questions about where to turn for their unique care needs. USA.gov provides excellent information to help seniors navigate their local health care systems and find the assistance they need. Information on Medicare, Medicaid and prescription drug coverage is also available. In addition, the site discusses proactive measures that can help seniors to avoid or delay many health conditions and remain independent.
Senior Care Needs
When medical concerns or a reduced level of independence present; seniors often have questions about housing and in home care. While some express a desire to move to a continued care, assisted living or nursing home facility, many others wish to age in place while remaining safe and comfortable at home. USA.gov provides resources for facility living, in home care and in home health care. Advice on long term planning and how to manage the financial aspects of acquiring adequate care are also provided. Seniors can search for nursing home advocates in their area if concerns in a particular facility arise, and they can find advice about modifying homes for safety and preventing falls.
End of Life
End of life issues are inevitable for all of us, and as we age, planning for them becomes extremely important. Seniors seeking information about advanced directives, living wills, power of attorney and healthcare power of attorney laws can find it at USA.gov. The site also contains information about hospice care and funeral planning to assist seniors and their family members in understanding their rights and making sure their end of life wishes are respected.
Caregiver Support
USA.gov is not only a great resource for seniors, it also provides valuable information for their family caregivers. Topics covered include long distance caregiving, government programs that assist caregivers, caring for the caregiver and legal matters pertaining to caregivers. Whether a caregiver is assisting a senior in meeting daily needs or providing short-term support while a loved one recovers from an injury or undergoes treatment for an illness, this site provides important information that can ease stress and help to create a better home environment.
Quality Home Care and Home Health Care – An Invaluable Resource
In addition to researching topics on USA.gov, seniors and family caregivers can find local support through Salus Home Care. We are a nationally accredited agency with offices conveniently located across the United States. Our award-winning programs provides seniors with dependable, coordinated care that overcomes the barriers to aging in place.
Salus home health professionals include highly qualified nurses with specialized training in Alzheimer's care, IV therapy, wound care, rehabilitative care and catastrophic care. Additionally, we employ skilled, licensed physical therapists, speech therapists and occupational therapists to help during the rehabilitative process. Whether a senior requires long term in home care or short term assistance, our team coordinates with the senior's medical team and family members to help seniors realize their recovery goals.
For seniors who need a little extra assistance meeting daily needs, Salus in home care provides solutions. Our caregivers assist with activities of daily living, transportation, socialization and sensory stimulation. With care in place, seniors live a higher quality of life and experience a renewed sense of independence. Family caregivers also receive valuable respite time when our services are in place, and this enhances family bonds and makes it easier for loved ones to remain at home.
To learn more about Salus' home care and home health care services, contact us to schedule your complimentary, no-obligation consultation.