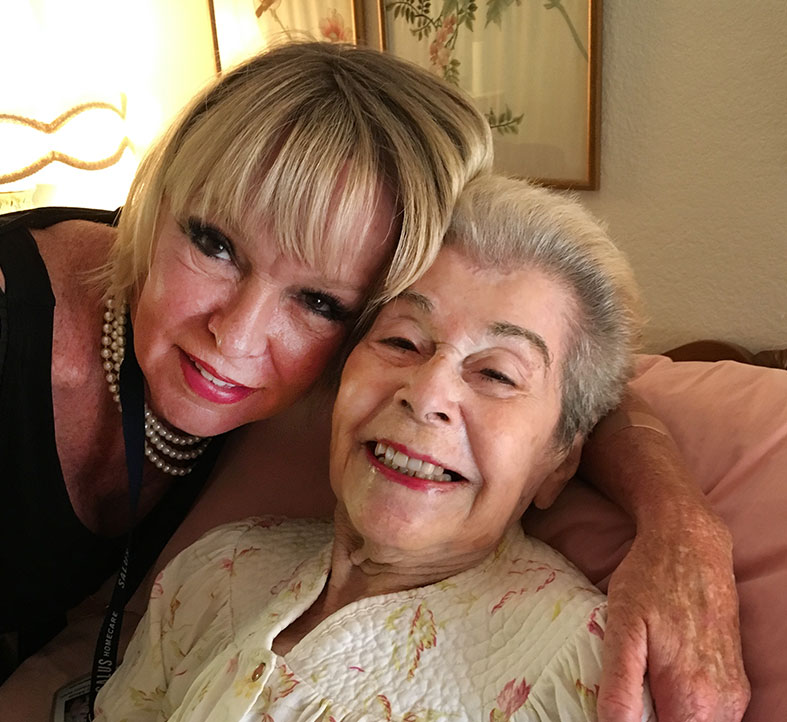 What it's like to be a salus hospice worker
Nancy's Story
Nancy Johnson makes people look and feel good. With an eye for detail and a deep understanding of the value of confidence in your own appearance, she spends her time not with the young but with the young at heart, carefully trimming graphite locks of hair or applying a subtle shade of blush to translucent skin that is still soft to the touch. Her goal is to make people feel attractive in the end stage of life. Her volunteer role with Salus Hospice allows her to do just that.
Nancy has married her love for cutting hair with volunteering with hospice, and she never fails to answer the call when a patient asks for a haircut or makeover. "This is not about me, it's about them," Nancy says. "I don't regret a day of it because I do what I love."
Nancy so obviously is passionate about what she does and passionate about life. She has a knack for helping to make people feel good in the moment even while in hospice care. As a volunteer she is irreplaceable. Her goals are in sync with the team at Salus' belief that every moment we have a chance to transform, celebrate and honor patients lives. We value her contributions. Nancy says she wouldn't trade her experiences and has never regretted the role that she plays.