Overview of IADL Services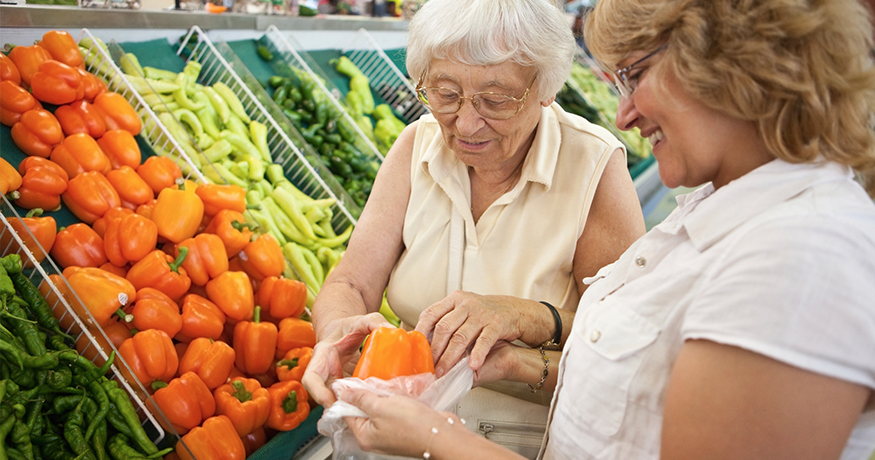 While being able to perform activities of daily living independently or asking for appropriate assistance is important for those wishing to live independently, it is equally essential to manage instrumental activities of daily living (IADLs). These tasks include a set of skills that individuals must accomplish once they are up, dressed and ready for their day.
IADL Services Provided:
Preparing meals
Driving or finding a way to meet transportation needs
Paying bills
Safely managing medications
Shopping or running errands
Communicating with the telephone and/or computer
For many seniors, managing these tasks independently becomes difficult because of cognitive decline or physical limitations due to chronic conditions. This causes some to give up on their goals of aging in place and resign to placement before they are ready. That is where we come in.
Salus Homecare of Orange County offers one on one assistance with a variety of activities of daily living. Our professional caregivers will encourage you to maintain your personal highest level of independence while providing you with reliable assistance when you need it most.
Instrumental ADLs (IADLs) FAQ's
To read more FAQs, click here. If you have any specific questions, feel free to call our 24/7 hotline at (888) 725-8742
Will my caregiver drive her car to run errands or take me to medical appointments?

Yes, we have many caregivers that are happy to drive you in their own car. You will be billed for mileage if a caregiver drives their own vehicle. If you prefer, and with the appropriate clearance, a caregiver is also able to drive your car. Rest assured that whether a caregiver is driving their car or yours, Salus Homecare of Orange County has verified their insurance and reviewed their driving history with the DMV.

I have heart disease and need to follow a specific menu. Can a professional caregiver prepare medically specific meals?

With instruction, our caregivers will adapt meal preparation to meet your doctor's recommendations and your taste preferences. This is one of the biggest advantages of having individualized meals prepared in your home versus using a meal delivery service.

Will my caregiver maintain her own residence while working for me?

All Salus Homecare of Orange County caregivers are required to maintain their own residence and will only be in your home during working hours.