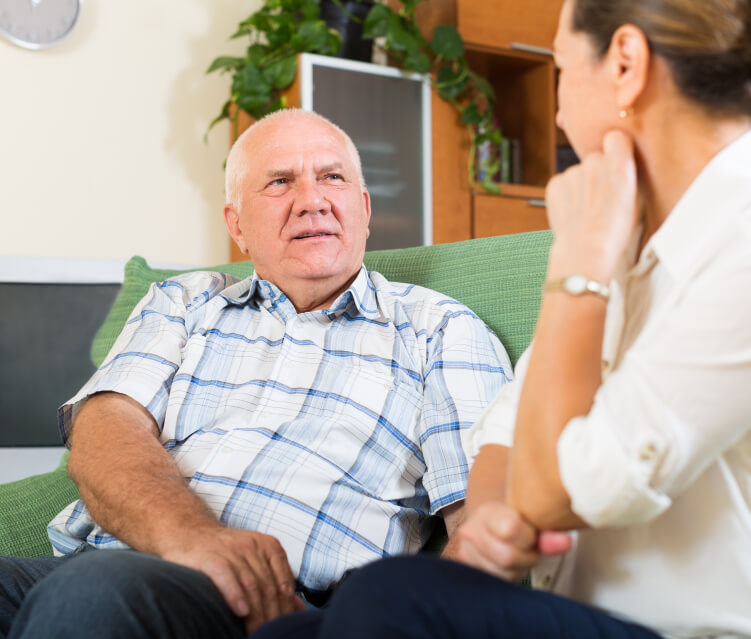 Providing the necessary care for a loved one living in your home can be a rewarding experience. You have the satisfaction of knowing that you are giving them the support they need during an extended illness, disability, or at the end of their life. It's good though that you don't forget the most important thing you can do to bring the best service to the patient – to take the time for respite for yourself. 
The Unnecessary Burden of Guilt
Unfortunately, many care providers experience feelings of guilt when they take time away from the patient. They believe that they are failing in their responsibilities and that in some way they will let their loved one down. Perhaps you have thought one of these untrue things when considering taking an afternoon off?
I'm being selfish.
There is no one to ask for help.
It's easier just to do it myself.
There's no reason for me to take a break.
I'm not the one who's sick!
This type of thinking can keep you stuck in a routine that could lead to consequences of poor health for you. Before the act of providing care turns from being a service you are glad to give to a stressful burden, consider choosing respite as a form of preventative care.
Respite: Because You Need Rejuvenation
Once you take on the role of care provider, the responsibilities and needs begin to stack up. Your own needs take a backseat to the pressing needs of the patient. One day of being turned tired turns into one week of feeling disorganized leads to a month of feeling like you're in a fog. And the next thing you know, you're experiencing care provider burnout.
To prevent the very real possibility of depression, anxiety, or a built up resentment, here are some excellent reasons for finding a respite provider:
You can't give if you are empty. Just like a pitcher that can't refill the drink glass if the water has run dry, your emotional and physical holding tank needs the opportunity to get filled back up. Taking an afternoon to stroll through your favorite park, or attending an evening concert with friends, are great ways you can encourage yourself in the midst of providing care.
Your loved one needs you to be at your highest peak. While you may worry that taking a day to relax is a sign of selfishness, the absolute truth is: it should be a required part of the service you provide. After all, when your loved one needs your help, if you are only able to function on a partial level (low energy, on edge emotionally, slow thought process due to exhaustion) you will be doing them a great disservice.
Your respite provider can bring a different element to the care and daily routine of the patient. Sometimes, having that additional relationship can give an ill patient a sense of renewed hope and purpose. Perhaps they discover a shared interest that you have been unable to fulfill for them – with your focus on the day-to-day duties, it can be nice to have extra support.
Salus Homecare is Here to Help
One of the hardest things about being a care provider is, you can frequently feel isolated and alone. At Salus Homecare, we provide ADLs, IADLs, and of course respite care. We also offer short and long-term care, as well as therapeutic care. Call us today to discuss ways our respite care services can help you overcome the challenges of being a care provider and encourage you in being the best you can be in the role.