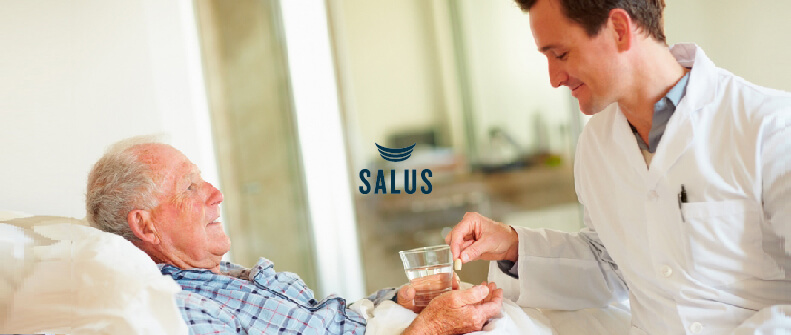 The Salus Personal Concierge Nursing Service represents the highest standard of in home care and is ideal for those who are seeking highly customized, private medical care.
Concierge Nursing Provides Customized Private Medical Care
With this system, a client or caregiver simply makes one call to any one of our offices, and our fully trained concierge nursing team begins the process of finding services that best meet that client's needs. The assessment process begins on the phone and continues in the client's home, allowing us to meet the client and review the home environment, meet any caregivers and create a detailed list of appropriate services.
Collaboration is key at Salus Homecare, and all of our professionals appreciate input from the clients, caregivers and other medical professionals when creating a detailed and custom plan of care. This entire process is handled in a discreet and confidential manner, and the client's privacy is always respected throughout every step. This program is unique in that it is recognized by the Joint Commission, a prestigious organization that has awarded Salus the Gold Seal of approval in home health care and home care standards.
Our 24 hour nursing team ensures a safe and healthy environment for clients by providing care around the clock if necessary, and handling any scheduling conflicts in a seamless, urgent manner. This provides clients with the continuity of care they need, and it gives caregivers the benefit of an extra set of eyes and ears in the home, providing them with peace of mind, knowing that their loved ones are safe and appropriately cared for at all times. As changes in condition frequently occur when a person heals or ages, our in home concierge nurses re-assesses a client's situation, and services can be added, changed or removed at any time.
Our luxury level in home concierge nursing services offer coordinated home care and in home health care services that are available 24 hours a day, 7 days a week as a personalized and private service catered specifically to what you request. That is what sets this program apart from the rest, making Salus Homecare Orange County a leader in the home care industry. Give us a call today to learn more.