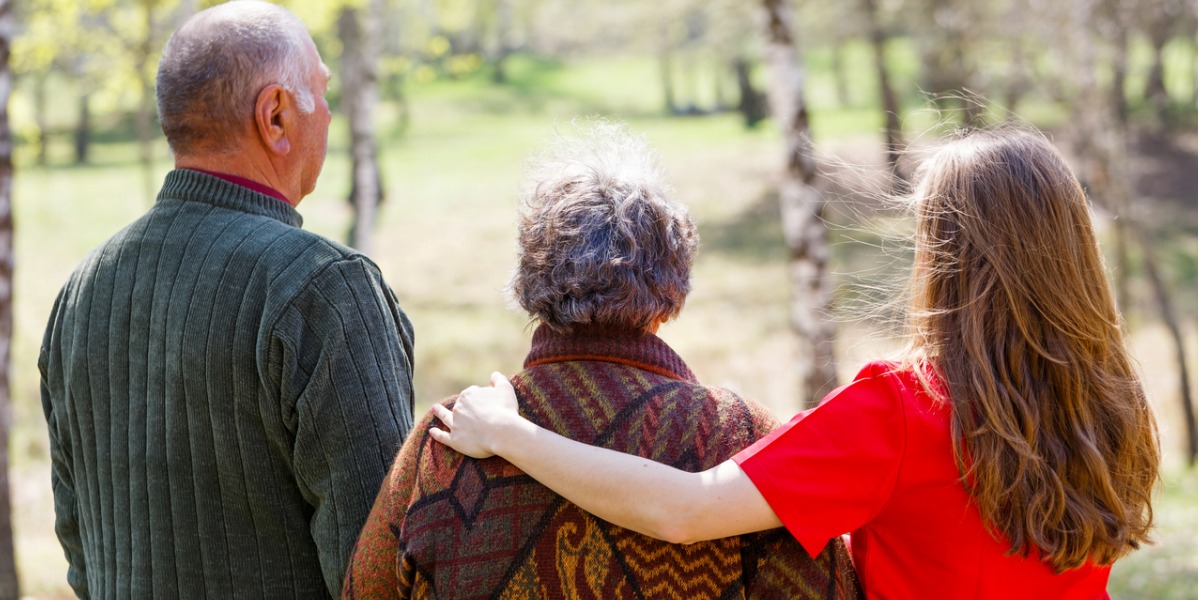 When it comes to health care, transitions are often challenging. A change might occur when a patient moves from the hospital to home or when a senior moves from home to a long term care facility. However, some of the most difficult transitions are those that come about when your goals for care change. One such change might involve moving to palliative care.
What is Palliative Care
Palliative care is specialized medical care that provides support when you're living with a serious medical illness. It is focused on symptom management and relieving stress so that your quality of life is improved and any treatments that you continue to receive are easier to manage, and sometimes, more effective too. The care team works collaboratively with you, your primary care physician and your family members. It includes a licensed palliative care physician, nurses, social workers, a chaplain and trained volunteers.
Misconceptions about Palliative Care
There is often some confusion about the "ideal" timing for starting palliative care. Oftentimes, this revolves around common misconceptions about what palliative care is. Your family might need to unlearn some misinformation to better understand the benefits this program provides. Here are a few things that palliative care is not:
A service for dying people
Support that hastens the dying process
An indication that you are giving up
A service only provided in a hospital or institutional setting
An indication you have to stop curative treatments
The Impact of Emotions
Beyond the misconceptions about palliative care, there are also some highly personal emotional components to consider. You and your loved ones might be hesitant about making changes to long held roles as your adult child begins to make health care decisions with or for you or you begin to rely on others for more support with everyday activities of daily living.
The care you need after the diagnosis of a serious illness can be quite intense, and your loved ones probably have some concerns about if they're ready to step into their new roles and provide the right level of support. However, when families take the time to work through any resistance to palliative care and accept the support that it offers, many find that the journey ahead is easier and quality of life improves for everyone.
Conversations with Your Doctor about Palliative Care
To make the decision about when and if palliative care is the right choice, it's important to gather accurate, easy to understand information from your healthcare provider. As you're having conversations with your doctor, ask these important questions:
What treatment options are available to me?
Are some symptoms considered normal during the course of this illness, and what options do I have for coping with them?
What is the nature and course of this illness?
When asking these questions, consider your own goals – what do you want? Then ask more questions to better understand if palliative care will help you to achieve these goals and how it fits into your overall desired plan of care. Do this early, even immediately after your diagnosis, in order to better understand your options moving forward.
What the Science Says
When it comes to starting palliative care early and before you are in crisis, the science is on your side. A study by Dartmouth researchers showed that the introduction of palliative care improved mood and quality of life for individuals with advanced cancer. Boston's Massachusetts General Hospital also conducted a study in which it was found that the early introduction of palliative care was associated with less aggressive treatment. Further studies also support the idea that the early introduction of palliative care can extend life by up to two and a half months.
When is the right time to enter into palliative care? Most experts agree that for many people, it's as soon after the diagnosis of a serious medical condition as possible. Take the time to understand this important support program and the many benefits that it offers. Discuss your options with your doctor to determine the right course of treatment moving forward. Most importantly, always prioritize your own goals when making your choices. Salus Hospice in Orange County is here to help. Contact us to learn more about palliative care and get the support your family needs during this trying time in life.