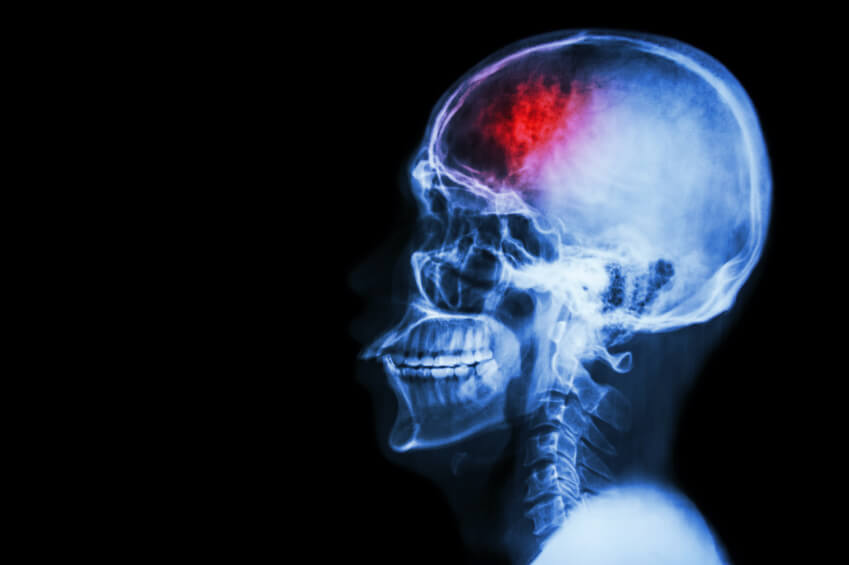 Are you a woman? Do you consider yourself healthy? You may be, but every woman is at risk for a stroke — some more than others. Do you know the signs of a stroke? A recent study by Ohio State University concluded that most women don't know the signs of stroke — and that's bad for all women because strokes happen to be the third leading cause of death among women. Triaging a stroke begins with having a plan and knowing the signs that will help you recognize what is happening to your body before it is too late. Follow our guide and memorize these easy signs. You'll learn how to pay attention to not only your body, but to recognize some of the signs you might see in some of the females you love in your life. Recover the best you can from a stroke by knowing the signs:
Are you Hiccuping?
One of the main signs of a stroke in a female is hiccuping that is paired with another symptom (read on to learn what that symptom is). It isn't hiccuping alone, but if you begin hiccuping, take pause and evaluate how the rest of your body is feeling.
Do you have intense chest pain?
Are you hiccuping and do you have intense chest pain that is atypical? If you have these two symptoms simultaneously, then you could be experiencing the precursor of a stroke. It's time to call your doctor immediately to evaluate other symptoms and to pair this with your medical history.
What is your blood pressure?
Women need to keep their blood pressure below 140/90 in order to be at a lesser risk for a stroke. Get your blood pressure checked regularly at the doctor's office, and check it wherever you can that has a blood pressure machine. You may also want to invest in your own blood pressure tool to check your blood pressure at home.
Are you pregnant?
Are you pregnant? You are putting yourself at an increased risk of stroke if you are pregnant. This doesn't mean that you shouldn't get pregnant. It simply means your risk is higher, and that you should be paying attention to the three signs above throughout your pregnancy. In addition, taking an oral contraception can put you at an increased risk of a stroke if you are a woman. Talk to your doctor about the best kind of contraception for you considering your medical history.
Do you have a migraine?
Everyone gets a bad headache every now and then, but if you experience painful migraine headaches, you could be at a contender for increased risk of a stroke. Again, this is something to pay attention to but it is not solely a factor.
Have you experienced lupus or hormone replacement therapy?
Your medical history is very important and genetics can play a factor in your risk of stroke. If you've ever experienced lupus and been treated for it or undergone hormone replacement therapy, then you could be at more risk than fellow females who have not experienced these medical issues.
Knowing the signs and the factors that put you at higher risk for stroke may not help you prevent a stroke but it can help you get to the hospital more quickly and possibly recover from a severe stroke. Time is everything in the case of a stroke — the difference between keeping and losing your speech or being able to use your hands and not. So study this guide and keep the stroke signs for females in your head. Consult with your doctor regularly, and endeavor to keep up a healthy lifestyle. You'll do the best you can with the body you have — and hopefully you won't experience stroke in your lifetime.