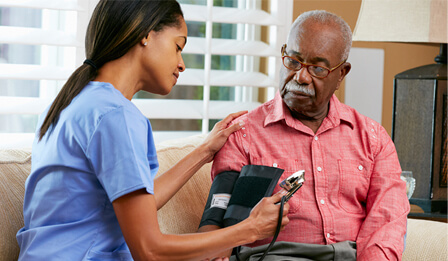 By Glenda Wellington, Director of Patient Care Services
Last month, Salus Homecare hosted its first annual skills lab training event for its Orange County clinicians. Over 75 home health clinicians attended the milestone education event along with several Salus vendors. The skills lab training day was hosted at one of Salus' home health locations and designed to evaluate the necessary skills nurses encounter as part of daily in home care of their homebound patients. Although not the first in the homecare industry, it was a landmark event for Salus and its staff. Lab skills events are performed  in the industry. Yet it was remarked by several participates that the Salus Home Health event was special and brought a level of professionalism not seen elsewhere. Nurses were invited to participate and demonstrate their home health skill sets at 15 stations under the watchful eye of managers and volunteering vendors.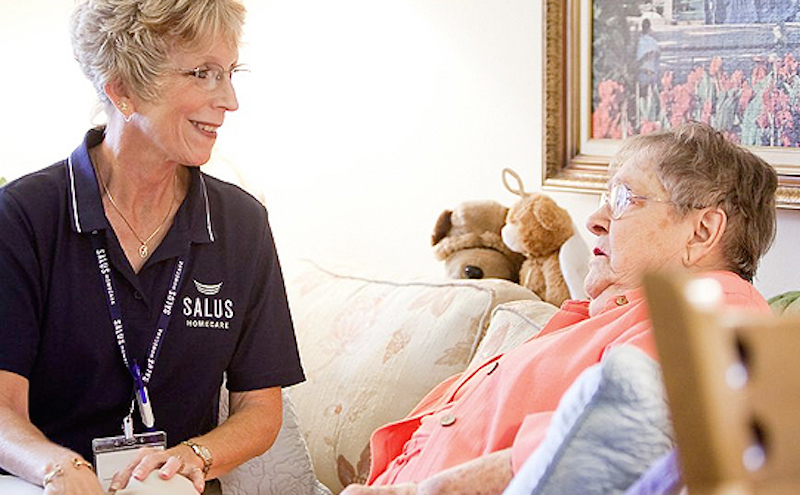 They were instructed to simulate everything from inserting an IV to the proper use of a kangaroo pump. The clinicians went to each station and demonstrated their skills according to industry standards. The participating nurses were evaluated by licensed registered nurses and in-house rehab managers on their level of skill and knowledge. In the case a nurse wasn't able to perform to industry standards, Salus provided additional training at the station as well as additional reading material. It was hands on training and we provided it to any nurses requiring assistance right on the spot.
The event saw over 75 clinicians participate in the lab skill training session. In addition to lab skill training, all the clinicians were instructed in proper body mechanics to protect themselves while transferring patients or in the case a patient falls on them. Nurses were also instructed on fire safety training, infection control, including Occupational Safety and Health Administration (OSHA) requirements. Salus invited eight outside vendors to participate in running stations and providing education sessions on the latest developments for the in home care field.
We were honored to have our preferred vendors help to educate our home health clinicians on the exciting updates in home health such as new methods of dealing with brain injury patients. An added benefit for participating nurses was the ability to earn additional hours toward their continuing education requirements. Registered nurses, in the State of California, are required by law to complete thirty (30) hours of continuing education every two years to maintain an active license. The hours were complimentary thanks to Salus and participating vendors. Salus Homecare provides monthly education services at all its locations. Additionally, clinicians and nurses can request additional support or added training through the talented staff of Salus registered nurses.