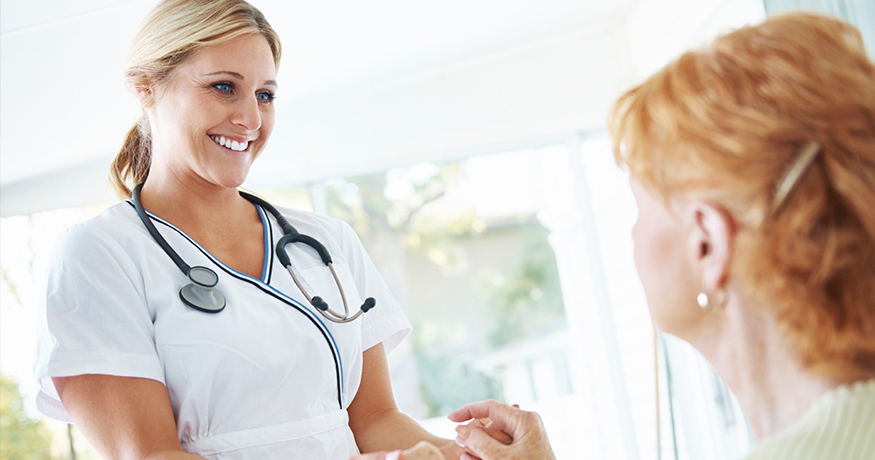 Home Care – The "Missing Link" In Continuity of Care
The landscape of health care is undergoing a dramatic realignment due to the Affordable Health Care Act, commonly known as "Obama Care." In a preliminary study conducted the Medicare Payment Advisory Commission, a congressional advisory committee, nearly 60% of Medicare beneficiary visits to emergency rooms and 25% of hospital admissions were "potentially preventable" with better home and outpatient care.
The Focus on Continuity of Care:
As part of the overall restructuring of how health care is administered, the Federal Government is focused on improving the "Continuity of Care" by determining preventable health events and providing lower cost outpatient services to prevent unnecessary hospital events, especially when Medicare is involved. These areas of concern are the missing links in the healthcare system that increase hospital readmittance rates, put added stress on expensive emergency room operations and lower the overall quality of care administered on a nation-wide basis.
Hospitals and Doctors to Be Penalized for High Readmittance Rates:
In the foreseeable future, Medicare will be administering fines to hospitals and doctors for readmittance rates that are exceedingly high. This will put pressure on providers to improve their performance and lower hospital readmittance rates.
Home Health Care Is Covered by Medicare:
To address this situation, the Affordable Health Care Act is looking towards increasing the role home-based health and caregiving services as part of the solution. According to Mark Mortensen, CEO of Salus Homecare, the home health and home care industry will need to play an important role in addressing the problem.
"The home based health services industry has traditionally served as a bridge between hospital and home," sites Mortensen. "Unfortunately in the past, the providers of this service have functioned independent of one another and have not successfully coordinated care within the home. This is the "missing link" in the continuity of care that is provided by today's health care process. In the immediate future, it will be important for providers to fill the missing link by serving in a critical role in this new healthcare landscape. This is why we have expanded our service offering to help provide an uninterupted continuity of care through in-home nursing, therapy and caregiving." As the health care landscape continues to evolve, we'll be ready.
About Salus Homecare:
Salus Homecare is on the forefront of providing coordinated home-based services, which include skilled nursing, physical therapy, occupational therapy, speech therapy, medical social services combined with caregiving services. Salus provides a "one source" approach through it's ONE CALL™ program by providing home based services for patients recovering from hospital stays, the elderly in need of senior home care and victims of catastrophic events that necessitate home care on a continuous basis.
Salus has recently been awarded the Gold Seal of Accreditation by The Joint Commission, the premiere health care rating agency.
About Mark Mortensen:
Mr. Mortensen a leading authority in home based services, with over 20 years of experience in home health care, having served as CFO of CareMeridian and as a founder and current CEO of Salus Homecare.
There is no ads to display, Please add some