Instrumental Activities of Daily Living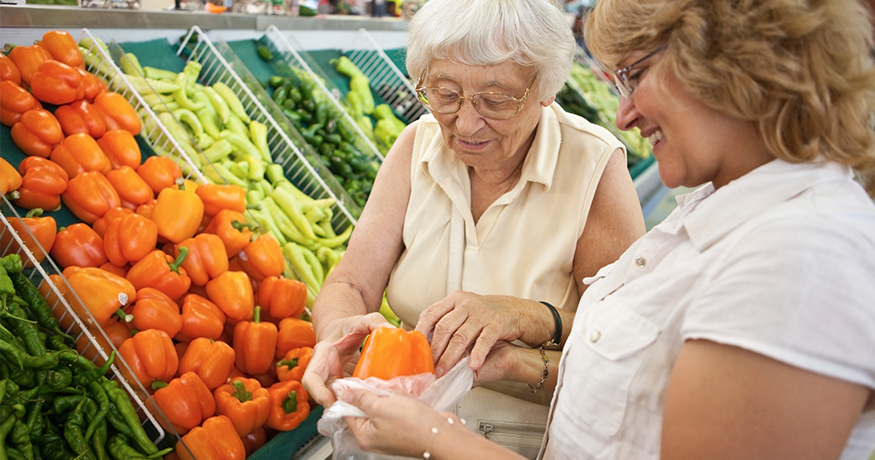 IADLs, or instrumental tasks of daily living, are some of the more complex tasks necessary to maintain independence.  They are often used as a gauge of an individual's level of independence by healthcare, mental health and social work professionals.
IADL Services Provided:
Accessing reliable transportation
Reading, understanding and paying bills
Medication management
Shopping for personal / household items
Communication long distance (telephone / computer)
Managing appointments
Maintaining cleanliness in the home and with personal items
As parents age, many begin to ask for assistance with IADLs from their adult children and other trusted relatives. Assistance might also be needed when individuals are faced with a disability or cognitive decline.
Salus Homecare of San Fernando Valley is the first choice for many seniors and individuals with disabilities who have difficulty completing IADLs independently and are faced with limited family support . Our services support their goals of remaining in the homes and communities they love and can supplement care provided by family members when those individuals are available to assist part time.
Instrumental ADLs (IADLs) FAQ's
To read more FAQs, click here. If you have any specific questions, feel free to call our 24/7 hotline at (888) 725-8742
I have never owned a vehicle and no longer feel safe using public transportation. Will your caregivers drive me around?

Yes. Many of Salus Homecare of San Fernando Valley's caregivers enjoy assisting clients with their transportation needs, and several will use their personal vehicles. If this is a service you need, discuss it during your assessment so we can make the appropriate arrangements.

For health reasons, I need to closely monitor the amount of sugar and carbohydrates in my diet. Can your professional caregivers assist?

Yes. Salus Homecare of San Fernando Valley's professional caregiver services include meal preparation. Our caregivers will gladly prepare diets that are appropriate for a variety of medical conditions with proper instruction from you, your dietician and your physician.

Will my professional caregiver move in?

No. Salus Homecare of San Fernando Valley's caregivers maintain their own residence. Even if you receive services around the clock, professional caregivers will only be in your home during their assigned shifts.