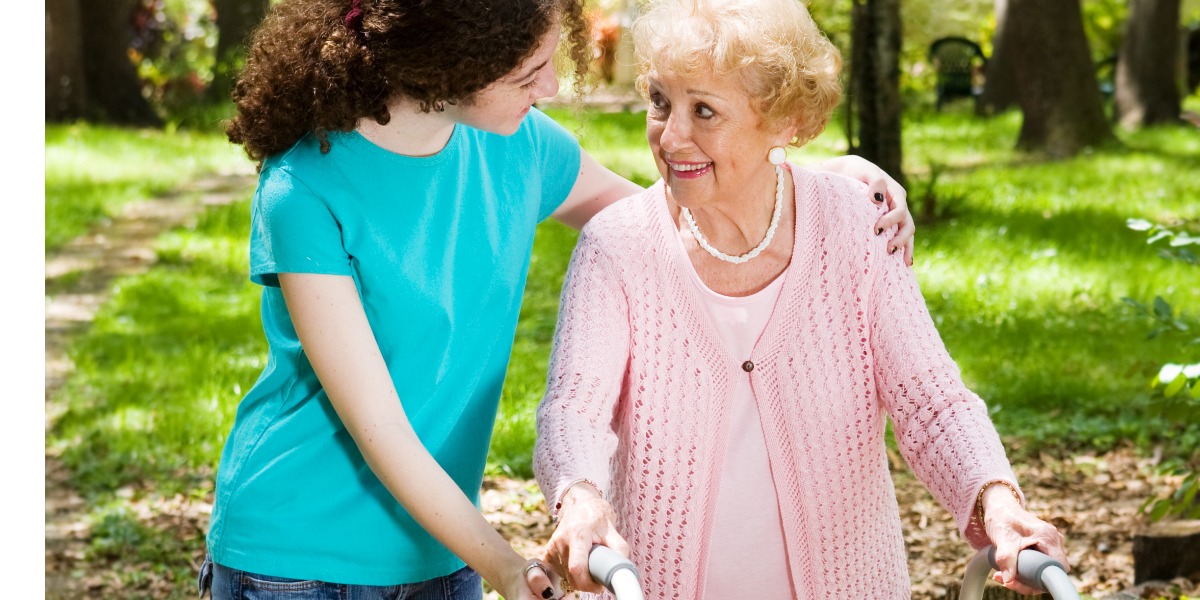 Located just north of Los Angeles, San Fernando Valley is a great place to build a career, raise a family and retire. The area boasts about 300 days of perfect weather each year and offers easy to navigate neighborhoods. Many are walkable, and good public transportation is readily available for those that are not. San Fernando Valley neighborhoods offer convenience for all who live here, but this convenience is especially valuable for retired seniors who might need or want to give up the keys to the car.
Whether you're close to retirement or looking to find the right place for a loved one to age in place, it's helpful to familiarize yourself with the benefits offered by some of the retirement-friendly walkable communities in San Fernando Valley. Let's take a look at a few.
Burbank
Burbank boasts a big city feel with above average safety making it a popular place for seniors to age in place. It's right up the road from Hollywood and convenient to several Metro stations. The most walkable neighborhoods in Burbank include McNeil, Magnolia Park and Chandler Park. Burbank is committed to making the city more accessible for everyone, and their Advisory Council on Disabilities works hard to accomplish this mission. Burbank is also home to Providence St. Joseph Medical Center and the many primary care doctors and specialists affiliated with this network. If you're considering retiring in Burbank, plan to spend some time outdoors. Other than "grey May" and "June gloom", the weather is beautiful practically year round.
Studio City
Located adjacent to Hollywood, Studio City is a convenient neighborhood with a suburban feel. Coffee shops, grocery stores, restaurants and Metro stations are all close by, making this a convenient neighborhood for active seniors who want to enjoy a higher quality of life without the need for a car. Tajunga Avenue is the most walkable area in Studio City, so good communities for seniors might include Colfax Meadows or Woodbridge Park. Plenty of mom and pop restaurants and specialty shops provide a welcoming, community feel to all residents.  The community is easily accessible by the Hollywood Freeway / Route 101, and it's also a short drive from Sherman Oaks Hospital, Providence St. Joseph Medical Center and all the physicians who serve these major healthcare networks.
North Hollywood
For seniors who love to spend time outdoors, North Hollywood is a great pick. This area is home to four recreational parks including Valley Village Park and North Hollywood Park. Whitnall Off-Leash Dog Park is also nearby, making this the ideal choice for seniors who love the company of their canine friends. North Hollywood maintains some of the feel of Downtown Los Angeles without the steep price tag, so it's a great choice for retirees who want to escape the bigger city while still enjoying some of that big city feel. Residents here have easy access to the Metro's Red Line, and medical centers like the Burbank Health Center and Providence Saint Joseph Medical Center are in close proximity.
Van Nuys
Van Nuys is known for its great mom and pop shops, restaurants and well-known chains too. The city is considered very walkable and diverse. Single-family homes sit just blocks away from multi-family properties, senior-friendly communities and million dollar mansions. When it comes to finding things to do, the Japanese Gardens offer fully accessible pathways and sights and sounds of nature all around. Active seniors also enjoy Lake Balboa and Anthony C. Beilenson Park. Many modern day conveniences essential for a high quality of life are close by in Van Nuys. These include the Valley Presbyterian Hospital, Berkley Valley Convalescent Hospital and the many doctors and specialists affiliated with these two quality healthcare facilities.
The walkability of a community impacts quality of life for seniors who life there. The availability of services does too. When it comes to helping seniors age in place with dignity and respect, Salus Homecare is here to help. As one of the few accredited homecare agencies in San Fernando Valley, we provide customized care plans to meet your needs and goals as well as support both while you're at home and out in the community. To learn more about our services and the advantages of choosing Salus Homecare, give us a call and schedule a consultation.
There is no ads to display, Please add some