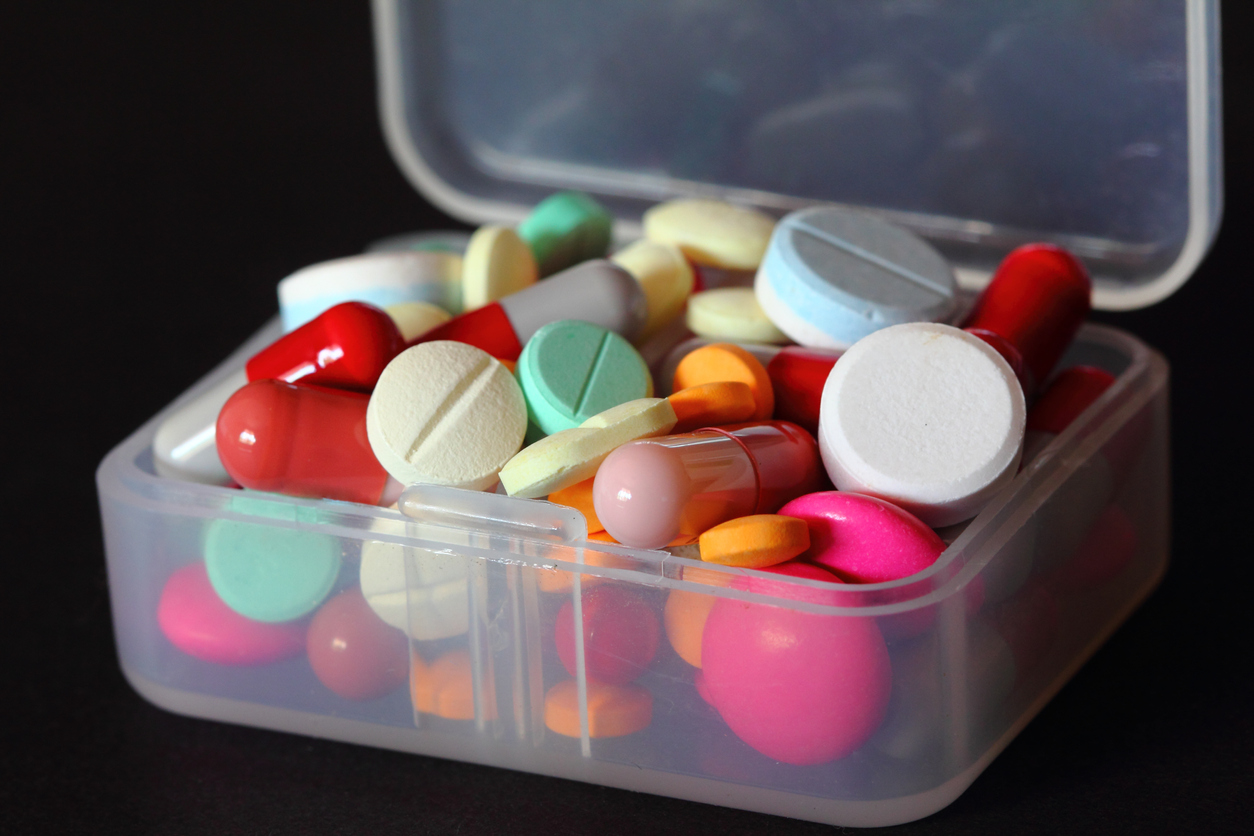 Taking medications as prescribed is important for maintaining quality of life and longevity. As we age, the need for medications and the number of medications we must take sometimes increases. This can make it difficult to keep up with pills that are needed morning, noon and night. While getting your loved one to take their medications can be a bit tricky, there are some great medication reminder tools on the market that make it easier. Let's take a look at a few.
Alarms
Audible devices are great tools that can help some seniors to remember their medications. For seniors who only need to take pills once a day, this can be as easy as setting an alarm clock that serves as a reminder. Smart phones also often have apps that allow you to set multiple alarms so the senior is alerted when it's time to take a pill. Additionally, tools like Med-Q Digital Pill Box Dispenser or the Tabtime Vibe Vibrating Pill Timer Reminder offer the convenience of a pill box and audible alarm in one.
Smartphones
The increased use of smartphones among seniors provides options for medication reminders that do more than just sound an audible alarm. The Pill Reminder and Medication Tracker providers reminders to take medications. There is also room to add notes such as "take with food" or "drink a full glass of water". Drug to drug interactions are noted, and there is an option to reorder medications through the app. Long distance family caregivers will also appreciate the ability to share information and progress reports through the app.
In Home Care
While smart phones and alarm clocks can help many seniors to feel more confident and remain compliant with medications, there is still no true substitute for human support. When family members are not available to remind seniors to take their pills as prescribed, in home care is an excellent solution. With a professional caregiver in the home, seniors receive timely encouragement to take their medications, and someone remains available to watch for any side effects or concerns that might be caused by taking certain prescriptions. According to Drugwatch, more than 40 million seniors suffer from drug complications each year, so having someone to help stay on top of proper dosage and timing is extremely beneficial.
The importance of compliance with prescription medications cannot be overstated. Have a plan, consider one of these tools and always follow your doctor's advice to stay happier, healthier and more independent. If you need support, Salus Homecare San Fernando Valley is here for you. Contact us, and let's work together to develop a plan of care that helps to keep you safe and comfortable at home.
There is no ads to display, Please add some