Overview of ADL Services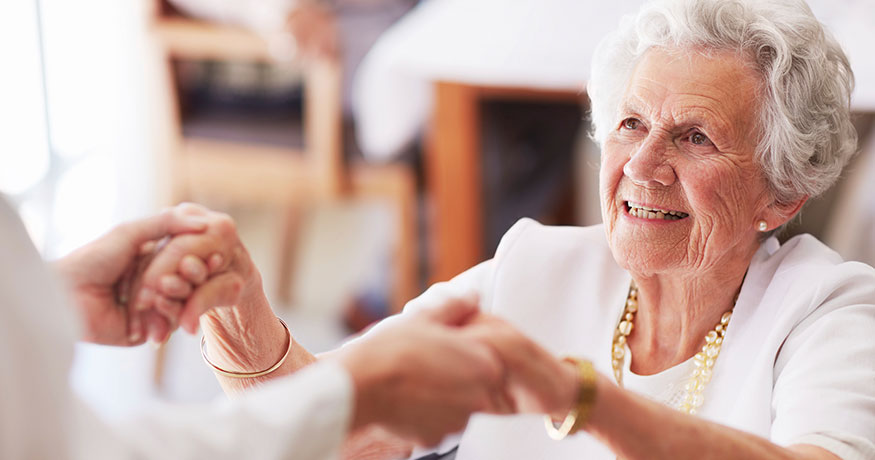 Activities of daily living, or ADLs, are essential tasks. As individuals, we all complete these tasks on a daily basis, and the inability to perform them safely or receive appropriate assistance can be a primary indicator of an individual's inability to remain at home.
ADL Services Provided:
Bathing or taking a shower
Getting dressed in clothes that are clean and appropriate for the weather
Consuming food on a regular schedule
Ambulation and transfers
Maintaining oral health
When performing activities of daily living independently becomes difficult, help is needed. Accepting professional support can help to keep an individual safe and may reduce opportunities for future accidents and injuries that can result in further setbacks.
Salus Homecare of San Fernando Valley's professional caregivers assist clients with many activities of daily living. Caregivers form relationships with their clients and treat them with dignity and respect which often makes it easier for individuals to accept the assistance that they need in order to safely remain at home.
Activities of Daily Living (ADLs) FAQ's
To read more FAQs, click here. If you have any specific questions, feel free to call our 24/7 hotline at (888) 725-8742
How do you assess what areas I need help with?

Salus Homecare of San Fernando Valley completes a thorough assessment for each client. Our care manager will visit you at home, ask questions, listen to your concerns and goals and speak with your doctor or family members, if appropriate. We will then make service recommendations regarding areas we can assist you in.

What is your policy regarding confidentiality?

Salus Homecare of San Fernando Valley always keeps client information secure and confidential. We will not share information without express consent to do so, and we ask you to sign a release stating if you want anyone to be informed about your services or care.

If I fall while a professional caregiver is here, will she help?

Yes. Salus Homecare of San Fernando Valley's professional caregivers will attend to you after a fall and immediately call 911. This is the fastest way to get you medical care and ensure you have not sustained any serious injury. Our care managers also remain on call around the clock and will assist professional caregivers with information or advice when necessary.