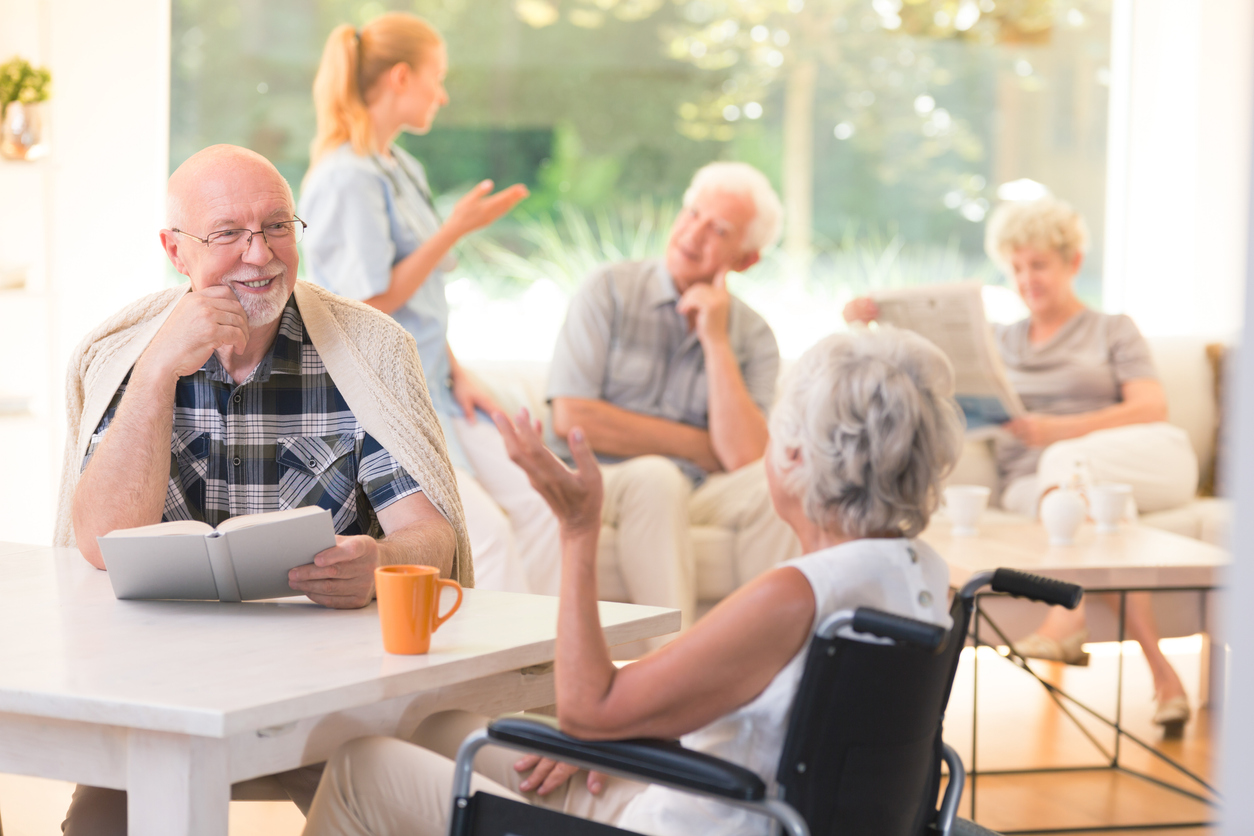 Aging in place means that a person can comfortably and safely remain at home without losing their quality of life after they reach senior age. But the ideal aging in place scenario addresses not only maintaining quality of life but improving it whenever possible.
When it comes to improving quality of life through companionship, socialization and support, many families turn to in home care for their aging loved ones. Professional care can provide the right level of support with daily activities, and when care is consistent, it also provides opportunities for seniors to enjoy the many benefits of the special relationships they form with their caregivers. Strong bonds enhance physical and emotional health by decreasing stress, improving immune system response and reducing feelings of loneliness and isolation. These all have a positive effect on a senior's quality of life, helping them to not only maintain it but oftentimes, enhance it.
Senior Community Resources in the Valley
Another way seniors improve their quality of life is by connecting with community resources that offer programs aimed at helping them live better despite certain health challenges they might be facing such as a history of falling, dementia or arthritis.
Throughout the San Fernando Valley, the Valley InterCommunity Council (VIC) offers programs like this and is focused on creating positive change by serving, supporting and engaging seniors.
So, how can VIC help your aging loved one to comfortably age in place?
Lets take a look at some of the evidence based programs they offer focused on helping seniors to overcome specific health challenges.
Reducing a Senior's Risk of Falling
According to the CDC, people over 65 have a 25% chance of falling, and a senior who falls once doubles their risk of falling again. Just one fall can impact mobility, flexibility and balance and make it more difficult for a senior to continue aging in place.
A Matter of Balance is a program designed to help seniors overcome their fear of falling by making safe and practical choices at home. It's ideal for seniors who have fallen in the past and those who have risk factors that might increase opportunities for falls to happen. Participants meet once or twice a week for eight sessions to learn why falling and the fear of falling are largely within their control. They're taught how to set goals and safely increase activity to promote strength and balance as well as understand potential environmental factors and medication side effects.
Maintaining Memory with Alzheimer's
Seniors with early-stage dementia often worry about how their continued loss of cognition will impact their quality of life and ability to age in place.
The UCLA Memory Training program takes an innovative approach to help seniors maintain cognition. The small group format meets for two hours once a week for four weeks and encourages seniors to engage in games, puzzles and skill-building exercises along with group discussions. The environment is fun, low stress and welcoming of all seniors.
Exercise for Seniors with Arthritis
Arthritis impacts millions of people, and the condition typically gets worse with age. Living with arthritis is difficult with side effects including pain, stiffness, fatigue, depression, anxiety and fear. A loss of confidence, independence and quality of life are common when seniors cannot find ways to better manage their arthritic symptoms.
The Arthritis Foundation Exercise Program teaches seniors low-impact exercises and gentle activities to help keep joints flexible and increase range of motion. The program was developed specifically for people diagnosed with arthritis with multiple classes being offered to meet different fitness levels and with a combination of sitting, standing and on the floor exercises. The program is six weeks long with participants meeting for one hour, twice a week.
Salus Homecare of San Fernando Valley is focused on helping seniors improve their quality of life while aging in place. Enrolling in one of these programs is something that many seniors have found useful, and we encourage you to explore these and other opportunities like them if the challenges you are facing have you rethinking your ability to age in place. For more information about any of the programs mentioned above, contact the VIC Multipurpose Senior Center nearest you. For more information about quality in home programs through Salus Homecare, give us a call.
There is no ads to display, Please add some