Call Our

24/7 Hotline:

(888) 725-8742
Salus Long Term Nursing Services
When chronic diseases are diagnosed, individuals often express concern about their ability to remain at home and receive the skilled medical care that they need to stay healthy. This is where long term home health care comes in. This type of care is arranged for an indefinite amount of time and provides assistance with more complex health concerns that cannot be managed independently.
Or Call:

(888) 725-8742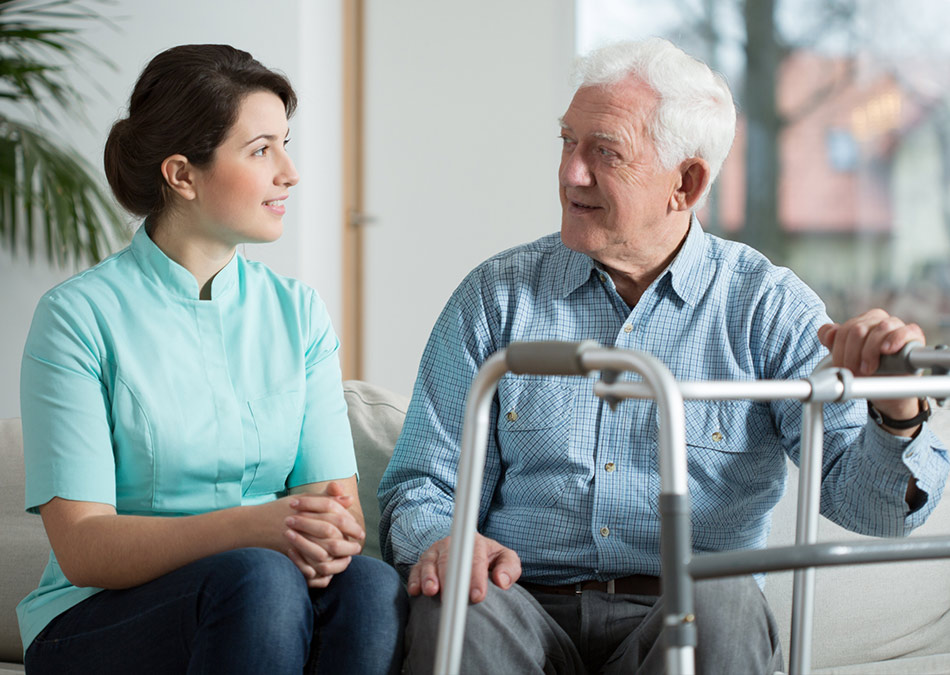 Long Term Nursing Services Provided:
Parkinson's
Alzheimer's or dementia
Stroke
Brain or spinal cord injuries
Complex seizures
Tracheostomy or ventilator dependency
Diabetes
Wound care
For most chronic illnesses, family caregivers simply lack the knowledge and experience necessary to manage their loved one's condition. With the assistance of Salus Homecare of Orange County's home health care, medical matters become easier to manage, families feel empowered to continue supporting the goals of their loved ones to age in place and individuals remain comfortably at home rather than resigning to making the move to an assisted living or nursing care facility before they are ready.
Long Term Nursing Care FAQ's
 If you don't see your question, please give us a call: (888) 725-8742
The plan of care is created during the assessment process and re-evaluated on a regular basis. It includes your goals and needs and specific information about the services and steps that will help you to meet them. Salus Homecare of Orange County takes an interdisciplinary approach to developing the plan of care and includes input from you, your family members and the medical professionals involved in your diagnosis, care and hospital discharge.
The answer to this can depend on your specific health concern and how many hours a day or week you need services. While we typically try to keep home care nurses consistent, sometimes an illness necessitates different specialists, and this might mean you receive care from more than one person.
Yes. Salus Homecare of Orange County is a professional agency, and all of our employees are appropriately licensed, bonded and insured for your protection.
Other Home Health Services Salus Offers
If you have any more questions, don't hesitate to call our 24/7 hotline: (888) 725-8742
Recent Salus News Articles
Engaging news articles from trusted home care, home health, palliative care and hospice professionals.
All News Articles
Download our Guide:
This free guide shares more about our professional, integrated in home services.
Download our Guide:
Call Our 24/7 Hotline: (888) 725-8742
Call Our 24/7 Hotline: (888) 725-8742
Call Our 24/7 Hotline: (888) 725-8742
Call Our 24/7 Hotline: (888) 725-8742
Call Our 24/7 Hotline: (888) 725-8742