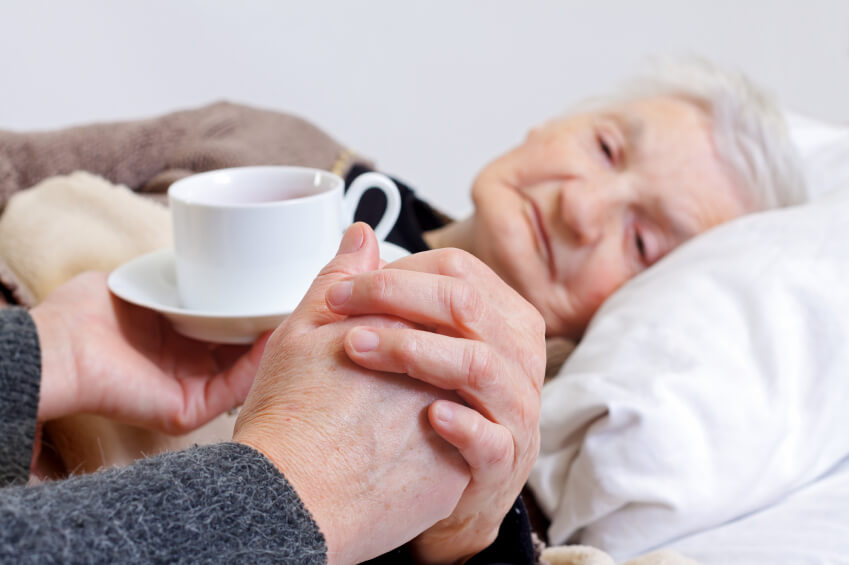 Seniors with Alzheimer's often require support. This is true even in the earliest stages of the disease. As the disease progresses, their needs typically increase. Eventually, total care is necessary. While there is no cure for this disease, the right level of support assists these individuals in enjoying their highest quality of life well into the final stages of the disease.
Determining Changing Needs
Most families are easily able to determine the changing needs of their loved ones in the earlier stages of Alzheimer's. Many move from the family providing all care to a time when respite care is beneficial, and finally, the time when professional in home care provides support for several hours a day or even around the clock. Understanding when it might be time for hospice care is a little more difficult, however. This disease does not follow distinct patterns or specific timelines for stages of progression. Further, seniors with Alzheimer's are sometimes unable to communicate pain, discomfort or even their own wishes. This is especially true for those in the latest stages of the disease.
Knowing When the Time Has Come for Hospice
To get a good grasp on when the time might be right to bring in hospice support, it is first beneficial to understand the goals of this type of care. Hospice helps seniors to live comfortably when a cure is not possible and the individual receives medical determination of a prognosis of six months or less left to live if the disease follows the expected course. When hospice professionals come in, they work to manage pain and other symptoms. They also provide spiritual and emotional support to the individual and family.
There are several indicators that a senior with Alzheimer's may be ready for hospice care. Here are a few.
An increase in care needs to total dependency
Sudden or significant weight loss
A complete loss of interest in food and fluids
A significant loss of communication abilities including no longer being able to form words, express thoughts, smile or follow conversation
The senior is no longer able to ambulate or transfer without a high level of assistance and is essentially bedbound
Constant, elevated levels of stress, anxiety or other indicators that the senior could be in pain or feeling increasingly uncomfortable
Secondary medical conditions that are causing increased decline as a result of the dementia diagnosis
Qualifying for Hospice
Qualifying for hospice in the end stages of Alzheimer's requires a bit of advocacy on the part of the family and physician. The senior must be certified by a physician as appropriate for this type of care. This includes a ranking of at least a stage seven on the Functional Assessment Staging scale (FAST) as well as having experienced at least one of six specified medical complications including:
Aspiration Pneumonia
Pyelonephritis
Septicemia
Multiple decubitus ulcers
Recurrent fever after antibiotics
At least a 10-percent weight loss resulting from inadequate food or liquid intake
Benefits of Hospice
Once a senior qualifies for hospice, there are many benefits. In addition to helping the senior continue to enjoy dignity and comfort in the final stage of life, hospice provides comfort and understanding to the family. Having this level of support helps the family unit to spend more quality time together in this final stage and better cope with the dying process when the time comes.
Conclusion
Seniors diagnosed with Alzheimer's require a higher level of care to remain safe and comfortable at home. As the disease progresses, needs often change. For many, hospice offers the most appropriate and beneficial option for managing these changing needs in the final stage of life. If your loved one has been diagnosed with Alzheimer's and you believe the time might be right for hospice care, Salus Homecare Orange County is here to help. Our professional team works with you and your physician to assess the situation and offer professional recommendations for care that will best benefit your family. This stage of life is never easy to cope with, but with our help, you can enter it knowing your family will find support and your loved one will remain comfortable. To learn more, call us anytime.