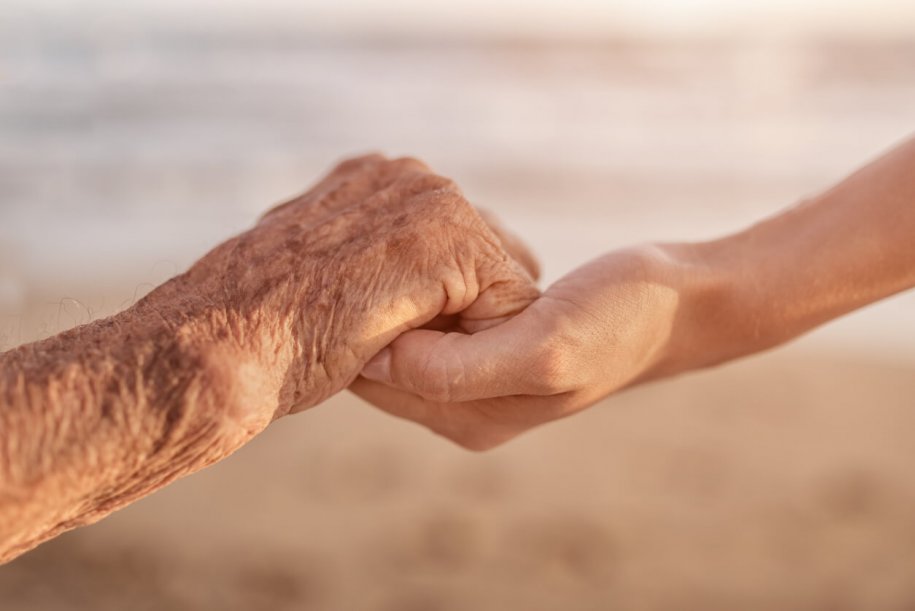 When a loved one is diagnosed with a terminal illness, it is normal to have questions about what comes next. While some families initially feel hopeless and believe no options are left, this is not the case. Hospice care is a viable alternative to nursing home placement, extended hospitalizations or difficult and unsuccessful curative approaches. After families learn of this choice, questions are common. Salus Homecare Orange County offers this guide to help you better understand hospice care.
When Should I Ask About Hospice Care?
When it comes to considering hospice care, it is never too early to ask your doctor about this option. Most physicians will recommend hospice after a client is diagnosed with a terminal illness and when they have a life expectance of six months or less. However, if your loved one is in earlier stages of an illness, palliative care may be the right choice. Essentially, ask questions whenever you feel ready. This is the best way to get the information to make the best choice in your own time.
How Does Hospice Begin?
Entering hospice requires a referral from your physician. This referral is typically made when a terminal illness is diagnosed and the patient's life expectancy is six months or less. Once Salus Homecare Orange County receives your referral, a nurse will visit you, typically in 48-hours or less, to discuss the plan of care and arrange for services to begin. 
Who Pays for Hospice?
Upon approval, Medicare, VA services and Medi-Cal typically cover hospice care at 100%. Most major insurance plans also include hospice care as a benefit. However, it is important to discuss the exact terms of care with your provider to fully understand the specifics of your plan.
How Long Can I Remain with Hospice?
Once hospice services are initiated, there is no specific timeline for how long they can last. Your physician can continue to re-certify services for as long as they are needed and desired. It is also within your rights to discontinue hospice care at any time, should you choose to.
Who Provides Hospice Care?
Hospice care is provided by a team of professionals and volunteers. Our team includes our doctor, nurses, in home caregivers, a chaplain, therapists, counselors, social workers and trained volunteers. Your personal physician also remains involved in all care decisions. Depending on the services needed, different team members will visit you at different times throughout the week. Your preferred schedule and routines will always be considered. We want hospice to be a convenient and comfortable option for you and your family.
Will a Hospice Nurse Live in My Home?
Hospice care is provided on an hourly schedule that is convenient for you and your loved ones. Our professionals do not remain with clients around the clock, but they are on-call 24-hours a day should you need emergency support.
How Does Hospice Keep Me Comfortable?
Hospice care uses many different methods to keep clients comfortable at the end of life. These include cold compresses, massage, music, art therapy and medications. The dosage of medication is closely monitored by our physician and your personal doctor. Our goal is to help you maintain a high quality of life for all the time you have left. This means we use medications carefully and do our best to maintain a dosing schedule that keeps you comfortable while also helping you to maintain independence and mobility whenever possible.
How Can I Choose a Quality Hospice Provider?
There are certainly many options available to you in hospice providers. Ask your doctor for suggestions when making a decision. Speak with the provider to determine if they are the right fit for you. It is also often helpful to ask about national accreditation. Salus Homecare Orange County is a Gold Seal Approved hospice provider accredited by the Joint Commission. A recognition like this lets you know the hospice provider is committed to voluntarily maintaining high standards of patient care and quality standards.
Facing a life-limiting illness is never easy, but it helps to know you are not alone. Even at this difficult time in life, you have options. Explore them to gain a clear understanding about the benefits of hospice care. If you have questions, we are here to help. Call us anytime.