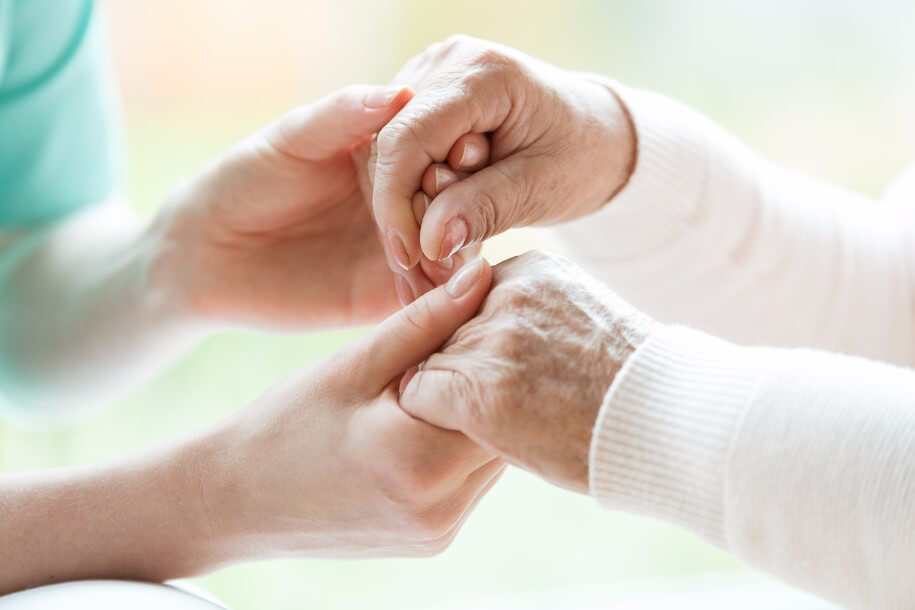 When a person enters hospice care, it is common for them to have many questions. From easier ones to answer like "how long can I use hospice" to more complex questions including "why did this happen to me", a hospice chaplain or social worker is often the person who spends time listening and helping clients and family members to find their own answers to some of the deepest or most personal questions.
Sometimes, in the process of asking questions, it turns out that a client has preconceived notions about hospice. In many cases, these are incorrect. These preconceived notions can make hospice seem scary, intimidating or even unnecessary. Exploring them and clearing them up often helps the client to better understand the care and experience and get the most out of hospice.
Hospice is only for those with days to live
Hospice is for anyone who has a terminal illness and a life expectation of six-months or less. Once a person receives this diagnosis from a medical professional, they qualify for hospice care. Once in our care, clients can remain for as long as necessary, even if that timeframe exceeds six months. There are also times when hospice patients recover and no longer have a need for these types of services. When that happens, services can be terminated or replaced with home care or home health services, as necessary.
If I enter hospice, I cannot continue to see my own doctor
Hospice does not take a curative approach to illnesses. Rather, it is appropriate once those measures are no longer deemed valuable and comfort measures are assessed as more appropriate. However, all clients can continue to see their own physicians while in our care. Additionally, hospice care is provided in a collaborative way from a team of professionals. They include hospice doctors, nurses, social workers, chaplains and volunteers. These professionals help clients to remain comfortable and receive emotional, physical and spiritual support throughout the end stages of the disease. Family members continue to benefit from support after their loved one has passed away.
Hospice care pushes death prematurely
Hospice care is prescribed once a person is diagnosed with a terminal and life-limiting illness. However, choosing hospice is life-affirming. Hospice care focuses on quality of life rather than the number of days, weeks or months a person has left on Earth. No measures are used to prolong life, but no measures are used to prematurely end life either. Instead, the patient receives comfort care and support from professionals who can help them walk this journey. They also feel freedom by remaining at home, surrounded by loved ones and away from a more sterile hospital environment.
Hospice is only for senior citizens
Individuals in every age group receive terminal diagnoses, every day. They can all benefit from hospice care. While Salus Homecare Orange County specializes in working with adults in our hospice care program, many services are available for infants, children and teenagers. We are always happy to provide information about other companies who might be able to help your family if we cannot assist.
Accepting hospice means giving up hope
There is no shame in accepting hospice care. It does not mean you have given up hope. It does not mean you wish to terminate your life prematurely. Instead, accepting hospice means a client wants to spend their final days, weeks or months close to family and friends and enjoying their highest quality life possible. However much time they have left, they want to make the most of it.
Hospice provides clients with a unique opportunity to find meaning, discover hope and improve quality of life when the end is near. It also helps families to cope with the dying process and find comfort after their loved one has passed. If your loved one is near the end of life, learn the truth about misconceptions and the facts about how hospice care might help. If you have questions, we are always here to help. Call Salus Homecare Orange County to talk or arrange for a complimentary, no obligation consultation.