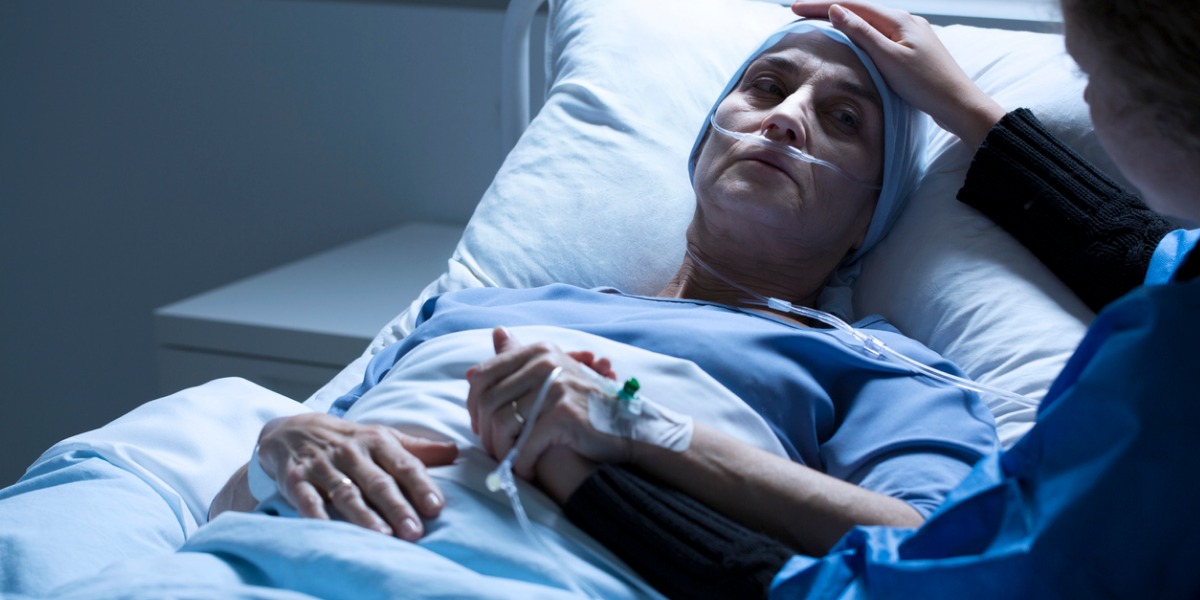 Figuring out how to communicate with a loved one in hospice can sometimes leave you feeling uncertain and scared. Especially in the last weeks or days of life, your loved one may not have the stamina to hold a conversation. They might drift in and out of sleep. They might not verbally respond because of cognitive challenges, delirium or secretions built up in the airways.
Your Salus Hospice of Orange County team will do all we can to keep your loved one comfortable in the end stage of life, and we'll be there to help you process emotions and understand what's going on too. You'll also play an important role in helping your loved one. Continuing to find ways to communicate lets your loved one know they are spending their end-of-life time surrounded by the people they care about, and it provides them with essential emotional support in this final stage of life.
If you're struggling to understand how to best communicate with a loved one in hospice, here are some ideas to try:
Soothing Words & One Sided Conversations
Just because your loved one can't communicate using their words does not mean they can't hear you and understand what you're saying. It's difficult for any of us to predict how much the mind processes even when the eyes are closed and no words that we use seem to prompt a response.
Remembering this can help you to understand the value of continuing to talk. Use soothing words that help your dad to understand it's okay to simply listen and let go. Remind him that you love him. Tell him that you forgive him. Simply say that you're there. Apologize for anything in the past that happened between the two of you. If you feel like it's appropriate, say goodbye. Your voice can be soothing, even in the exhaustion, and it is a wonderful way to let your loved one know that they are appreciated and valued.
Sit in Silence
Your loved one may appear to be sleeping or unresponsive in the later stages of the dying process, but there is still a great deal of inner work taking places as the mind processes unfinished business and the body prepares to let go. You can help to foster this work and provide your loved one with comforting reassurance by simply sitting in silence. This is a wonderful time to use prayer or meditation if either feels right to you. Dim the lights to create a space that is more conducive to these silent moments, or use essential oils to create a soothing, peaceful atmosphere. You're creating a safe space for your loved one, and that can truly have a positive impact and make a real difference.
Talk Through Touch
Touch can enhance those moments of silence and help you to feel connected to a person who you love so much. Human touch also builds trust and shows someone how much you care. Touching your mom's hand, stroking her hair or offering a hug are all great ways to communicate love and admiration, as well as show support, acceptance and understanding. Make sure your loved one isn't starved for this important human interaction by making touch a part of every visit. If a time comes when vocal communication stops, spend a little extra time hugging and offering gentle massage. As long as your touch appears to be soothing the patient, this is a wonderful way to stay close and connected in the final stage of life.
The Power of Music
Background music can enhance relaxation and ease anxiety. It can also help a person to relive happy memories, and it provides you with an opportunity for bonding in the end stage of life. Slow instrumental music is often a good choice for a loved one in hospice care, but it's really most important to follow their lead. Some patients respond better to more upbeat tunes, and some patients prefer not to listen to music at all. Be prepared to turn the music off and move to another mode of communication if necessary.
Awareness in Hospice
Communicating is also about showing that you're aware of how your loved one is feeling even if they can't tell you that they're anxious or uncomfortable. Look at their lips. Are they moist? If not, use a sponge stick moistened with water to gently wet them. What about their skin? Does it appear dry? Perhaps a light hand massage with lotion might help.
Squinted eyes or less measured breathing can also sometimes be a sign of discomfort. Oftentimes, this is easily addressed with the right pain medication. Use your voice when they can't use theirs, and ask your hospice nurse for support if you're concerned. These simple gestures can make a big difference in your loved one's comfort level during the final stage of life. They're also important ways to communicate compassion, empathy and love for this person who means so much to you.
In closing, remember that the difficulties of communicating with a loved in hospice care are often compounded by your own emotions. As much as you want to take care of this beloved individual, it's important to take care of yourself too. It's okay to feel at a loss for words and not know how to respond or what to do.
Salus Hospice of Orange County is always here to help you walk this difficult journey and figure out the right ways to express yourself to your loved one. Call on us anytime for help. We'll work with you to make this experience easier, more satisfying and more uplifting for you and your loved one.