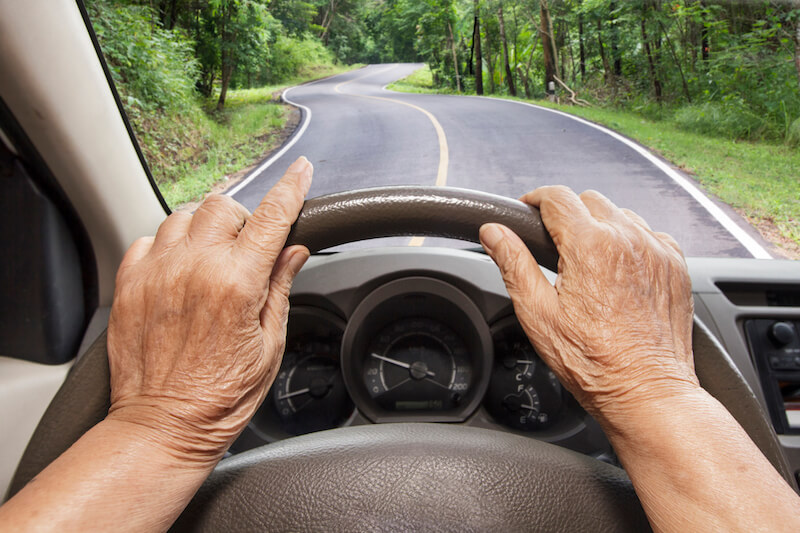 As parents enter the senior years of life, many adult children find themselves concerned about safety. This is especially true when mom or dad gets behind the wheel. While there is not a specific age when a person should automatically give up their driver's license, there are situations when drivers become a danger to themselves or others. Taking precautions helps to minimize some of the risk and keep everyone safer.
Monitor Health for Driving Safety
As we age, the likelihood that we will experience some physical limitations increases. These might include hearing loss, deteriorating vision, lack of mobility, range of motion and flexibility or slower reflexes. The medications seniors need to take for many health diagnoses can also cause side effects including dizziness or drowsiness. Either might make it unsafe for the individual to drive. Checking in regularly with a trusted physician is the best way to monitor for any of these concerns, address them if they are present and determine when and if it might be time to stop driving.
Indications of Safety Concerns
While semi-annual medical exams help to determine driving safety, family members can take additional steps to ensure aging loved ones remain safe in an automobile. When driving with an aging parent, watch for warning signs that the person may be struggling with the physical and mental skills necessary for safety behind the wheel. There are several common indicators that problems may be on the horizon. They include:
Confusing the gas pedal for the brake or having difficulty working either pedal
Ignoring traffic signals or continuously missing signals and signs without realizing it
Weaving in and out of traffic or constantly moving from lane to lane
Failing to keep up with the flow of traffic
Feeling disoriented behind the wheel or getting lost especially when following well-known routes
Is the Automobile Safe
Take some time to look at the automobile mom or dad is driving too. With modern innovations in cars, there are many features that can help to keep seniors safer and more comfortable while on the road. Check for any of the following problems to see if an update might be in order.
Is the driver's seat adjustable and easy for an aging individual to get in and out of and reach the pedals?
Is there a glare coming in from the window that might make it difficult for an individual with failing eye sight to see?
Are control buttons and displays large enough so that your parent can keep an eye on speed, adjust mirrors and properly manage other operational requirements for driving an automobile?
Having Tough Conversations
If problems are noted with your parent's driving abilities or the automobile, it may be time to have a conversation about their safety behind the wheel. These conversations are difficult, but there are some steps you can take to make them easier for everyone involved. For instance, avoid making this an intervention. Instead, have one trusted relative bring up the subject. Do your homework first, and have talking points ready about the problems you are seeing and possible solutions. Remain sensitive, and treat your parent like an adult, involving them in any final decisions.
Possible Solutions
In some cases, a change of medication, a new automobile with added safety features or a class to help the senior brush up on forgotten driving skills may be enough. In other cases, it might be time to consider taking away their keys. Should this happen, it is important for the family to have a plan in place so that your loved one does not lose their ability to get out into the community and remain social if they choose. Reliable transportation to medical appointments and for errands including grocery shopping or picking up prescriptions at the pharmacy is also important. Public transportation or assistance from family, friends and volunteers are possible options. Oftentimes, one of the most reliable solutions includes hiring a professional in home care provider to assist with transportation and accompany the senior while out in the community.
Driving is an important skill that makes it easier for seniors to remain independent. Getting behind the wheel is not without risks though. If you are concerned that an aging loved one is no longer safe while driving, be part of the solution. For assistance with safe, reliable transportation and other essential tasks, Salus Homecare Orange County is available to assist. Call us anytime to ask questions or request a free, no obligation consultation.