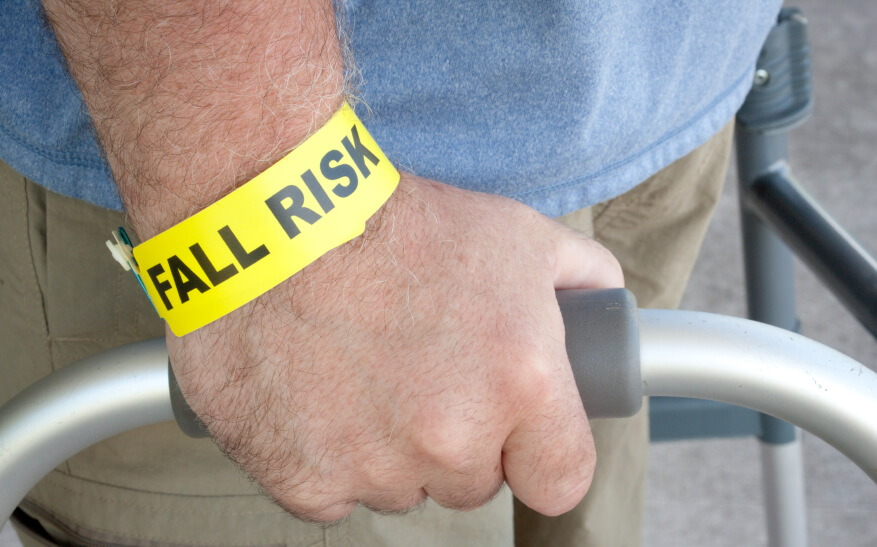 According to the CDC, approximately one out of every 4 older Americans falls each year. The consequences of these falls vary greatly, with the most serious including broken bones, head injuries, fractured hips and even death. Even for seniors who never experience falls, the fear alone can cause isolation, hesitation to participate in physical activities and resulting lost independence, feelings of helplessness, social isolation and depression.
With these risks being so great for those over the age of 65, it is important to consider what makes this demographic so likely to experience a fall. For many, it is a combination of risk factors including visual problems, lower body weakness, gait or balance disorders, dizziness and environmental contributors. Recognizing these risks is important because awareness gives seniors and their caregivers the information necessary to take action, make improvements and decrease opportunities for falls to take place.
Sensor Systems to Detect Falls
There are many ways in which technology has assisted seniors, caregivers and medical professionals in determining one's risk of falls so they can attempt to address problems before dangerous events take place. Recently, researchers at Sinclair School of Nursing and the College of Engineering at the University of Missouri developed a sensor system that produces images and sends email alerts, helping doctors and families to better assess the risk for falls.
This non-wearable sensor system detects a senior's walking patterns within their home environment. Measurements taken include gait speed and stride distance for each step. An analysis of data collected by this system during the research period indicated that a gait speed decline of 5 centimeters per second was associated with a risk of falls greater than 85% within the next three weeks and a shortened stride length was associated with an approximately 50% probability for a fall within the next three weeks. The system gathers this information over a period of time and alerts assigned email recipients of to the above irregularities which could indicate an increased risk of falls.
Prevent Falls and Support Aging in Place
One of the greatest benefits of being able to predict a fall is the ability to increase a senior's ability to remain independent and safe when aging in place is their stated goal.  Seniors who remains at home, surrounded by familiar environments and the people and things they love often state they feel happier, more fulfilled and as if their life has purpose. Evidence also suggests that aging in place offers a significant cost savings for seniors, family members, the government and our health care system versus entering an assisted living facility or nursing home.
Preventing Falls Once Detected
Seniors who are at the highest risk of falls have several avenues available to them to reduce that risk and continue to age in place. Consulting with their doctor for a full assessment of any health conditions and possible medication interactions is important. Modifications in the home including adding a ramp, grab bars, non-slip rugs and widened hallways might also help. Seniors who have support from family or a professional home care provider such as Salus Homecare in Orange County are also less inclined to experience falls while still maintaining their highest level of independence and comfort at home.
Conclusion
Continuing to assist seniors as they safely age in place is an important priority for us all, and using modern advances in technology including sensor systems is one way in which we can accomplish this goal.  These sensors provide an avenue for early detection of potential falls, helping caregivers to recognize risks and address them before a potentially catastrophic event takes place. Exploring, refining and installing valuable technology such as sensors in the homes of seniors who are at risk is of great benefit. Innovative ideas such as this are helping to promote longevity by keeping seniors safer, independent, confident and more comfortable too.