The holidays can be a lonely time for seniors. That loneliness can lead to feelings of isolation, depression, and anxiety which impacts both mental and physical health. Sometimes, the simplest act of kindness and small gifts for seniors make all the difference.
According to the Council on Aging Southern California, more than 21,000 seniors living in long-term care facilities in Orange and Riverside Counties are without family and friends. As a result, they spend special moments including the Christmas holiday season, alone. All seniors, and especially those living with chronic health conditions or those nearing the end of life, need to experience cheer. Everyone deserves to feel loved during the holidays. This is why SmileMakers was created.
Spreading Holiday Cheer to Seniors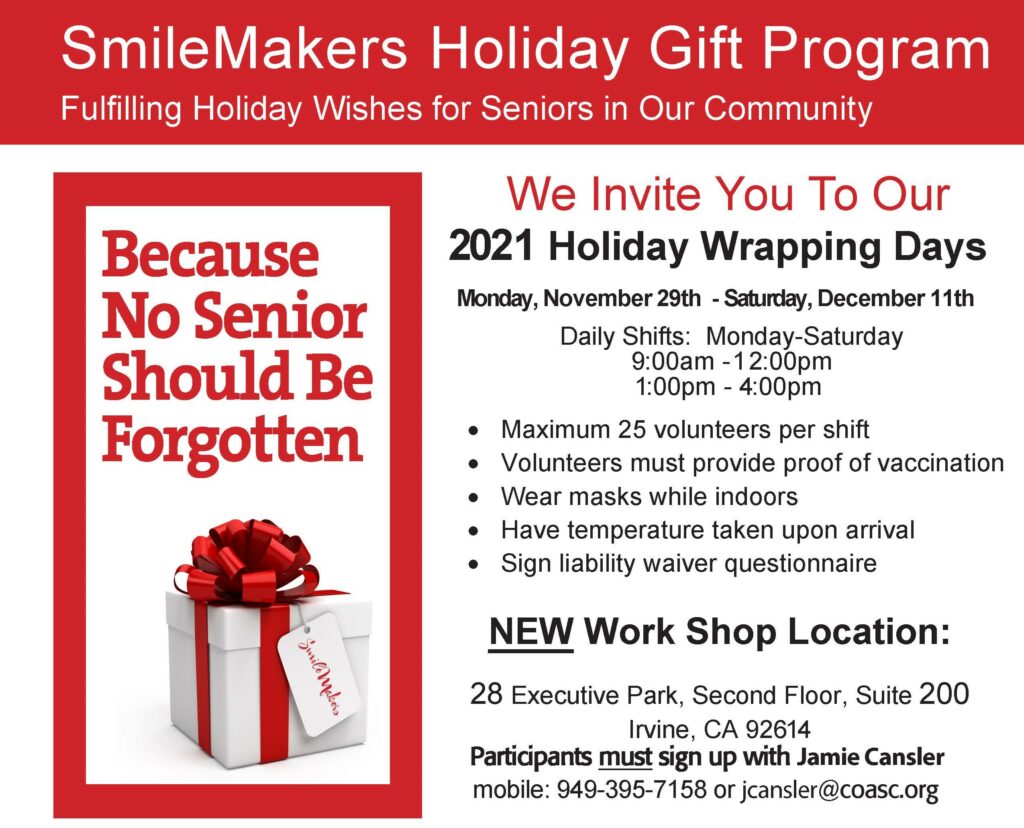 SmileMakers is a Council on Aging Southern California holiday program. It mobilizes the community in an effort to provide meaningful gifts. Gifted blankets and clothing items are delivered to Orange County and Riverside County seniors and disabled individuals in skilled nursing and residential care facilities. Over a two week timeframe, volunteers collect and wrap gifts for distribution to isolated seniors and disabled adults. Each year, the goal is to deliver over 6,500 gifts across Orange County and Riverside County. The efforts help many seniors to feel valued and understand that they are not alone.
Salus Homecare Gifts Blankets Through SmileMakers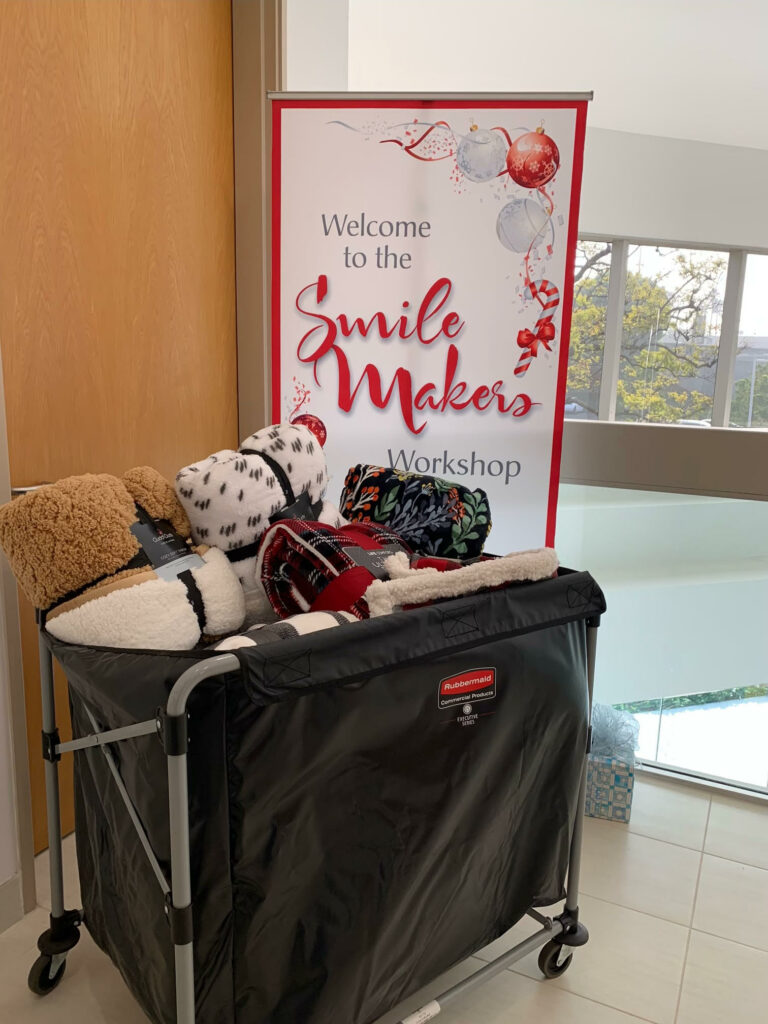 In the spirit of the season, Salus Homecare of Orange County has once again volunteered with the Council on Aging Southern California and their SmileMakers Holiday Gift Program. We are in our 8th year of participating. This year, in collaboration with our staff and our professional partners at RN Health Management, we delivered 29 blankets to the SmileMakers Workshop.
Quincie Novella, Case Manager for Salus Homecare Orange County, provided a wonderful explanation of the benefits of this program from a gift giver's point of view, "Especially during the holiday season, it's so important to give of your heart and bless others. Doing so helps the recipient, but it also benefits the gift giver. It feels wonderful to know that you have done something positive for someone who might lack support, love and family. The feeling is uplifting and empowering. It's a primary reason why I continue to volunteer. My involvement with the SmileMakers program is a blessing in MY life year after year."
Spreading Joy at Christmas
Salus Homecare hopes to spread joy at Christmas and throughout year. Participating in the SmileMakers program is one way in which we can achieve this goal. We hope you'll take inspiration from this program, not only during the holidays but all year long. Find your own path toward volunteering or in some other way giving back in your community. The blessings you'll receive are certain to be greater than anything you give.
From all of us to all of you, we wish you the brightest of holidays. May you and yours enjoy a Christmas filled with love, hope, cheer and so many blessings.