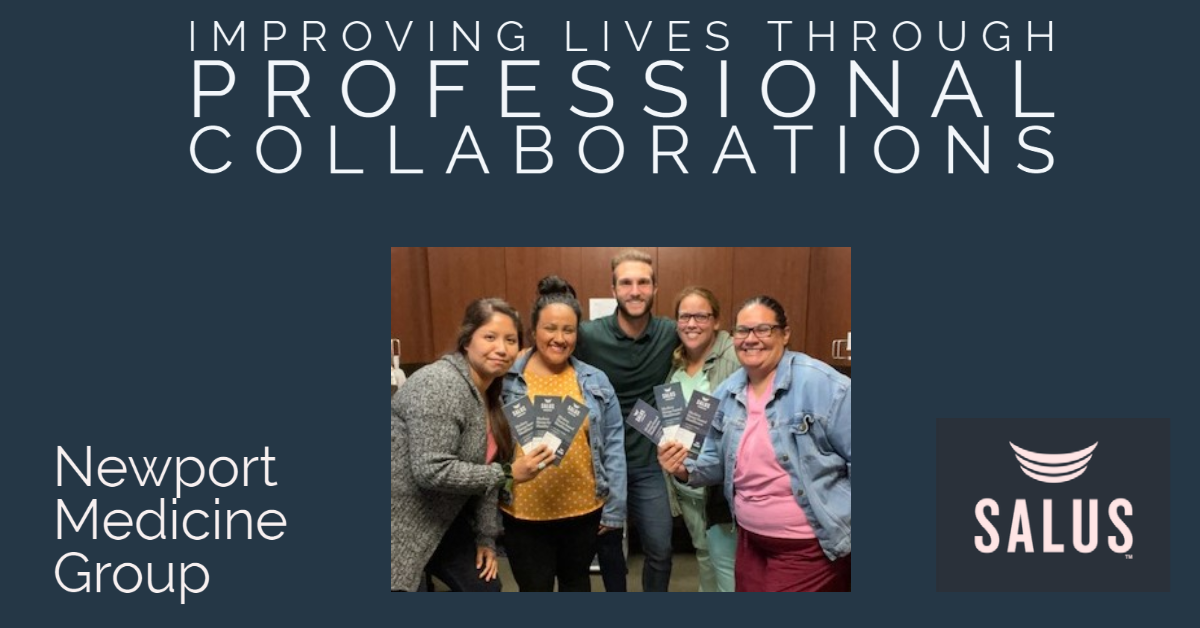 Partnerships with professionals are central to improving lives and ensuring that seniors remain safe and healthy at home. In Orange County, Salus Homecare is fortunate to have partnered with many professionals who are experts in finances, long term care, advocacy and case management, hospital discharge, and mental or physical health. Today, we would like to highlight one of those partnerships – our partnership with Newport Medicine Group. 
Newport Medicine Group Orange County 
Located in Newport Beach, Newport Medicine Group is board certified in internal medicine with over thirty years of combined experience in caring for patients. Dr. Carlson, MD and Dr. Katz, MD are leading experts in diagnosing and caring for many diseases that affect adults, and they are also skilled in helping patients to understand prevention measures and wellness maintenance. Their office provides the care and support that seniors in Orange County need to remain healthy, active and independent. 
Assessing Seniors in Orange County for Homecare Services
As part of their preventative strategy, Dr. Carlson and Dr. Katz often assess seniors for temporary or permanent setbacks that may impact their ability to independently manage activities of daily living. Some diseases also require extra support, including life limiting diseases which may benefit from professional palliative or hospice care. In collaboration with Salus Homecare of Orange County, patients who are potentially appropriate for such services are often assessed for home care, home health, palliative care or hospice care services. Ongoing case management support is provided to those who qualify so that their current and future needs are met with dignity and respect for the patient's challenges and goals. 
The Value of Collaborative Professional Partnerships
Newport Medicine Group recognizes that, to fully support a patient, an entire ecosystem of care needs to be available, and the patient needs access to important resources so that they can play an active role in the management of their medical needs. Through enhanced communication, assistance with transportation and medication management, support in assessing the home environment for hazards and assistance in communicating with family caregivers and other community care providers, Salus Homecare Orange County ensures that the patients in our care are wrapped with support that helps them to thrive. We also rely on Dr. Carlson and Dr. Katz to provide important diagnostic information and support in determining the right medications, the best care plan and the optimal setting for each patient. 
Newport Medicine Group recognizes the true value of collaborative care, and it's one of the reasons our partnership with these dedicated physicians is so impactful. We hope to continue this partnership for many years to come and are proud to refer seniors in Orange County to Dr. Katz and Dr. Carlson and help to care for the patients they refer to us.