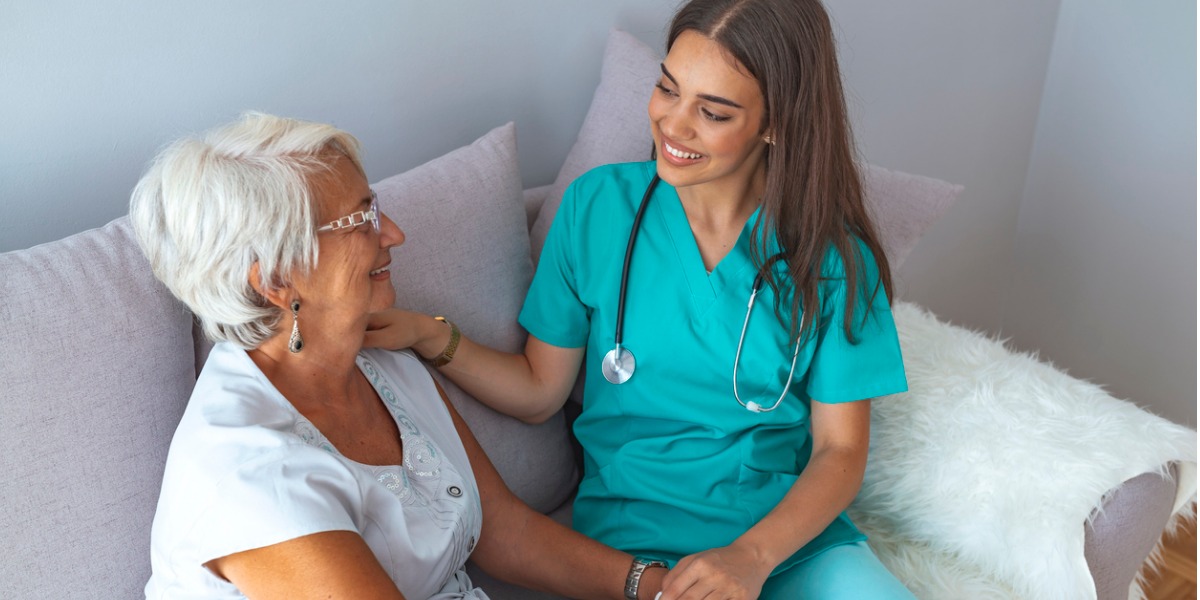 The choice you make in a hospice provider will have a significant impact on quality of life when you're faced with a life-limiting illness. There are Medicare guidelines for hospice care that help to protect you as you're making this decision. However, when it comes to the care you or a family member will receive, it's important to feel confident that you are making the right choice and selecting the best hospice provider. Here are some factors and questions to consider as you're making your choice.
Reputation
Most families start their search for hospice care by being given names from their doctor or through an online search. Both are good ways of compiling a list of agencies that are near you, but the names and locations of agencies can only tell you so much. It's important to look at reputation too. Here are some questions to ask:
How long has this provider served your community?
What do previous patients and families say about the agency?
Are posted reviews or testimonials updated regularly, honest and positive?
Have you been given an opportunity to speak with any past clients?
Are there satisfaction surveys that you can review?
Do doctors and hospital discharge planners frequently recommend this agency to their patients?
Expect any hospice provider that you interview to be open when answering these questions. If they are unwilling to provide information, look at that as an indicator about their quality of care and style of communication. The hospice care provider you choose is an agency that you will work closely with during a difficult time in life, so it is important to feel completely comfortable with this decision.
Accreditations
When a hospice care provider is accredited, it substantiates that they are committed to providing the highest quality of care and maintaining certain safety standards that protect you and your family. The Joint Commission is the largest accrediting body, independent and not for profit. They require that agencies follow specific day-to-day operation standards for care. While accreditation in and of itself is important, it is also important to remember that hospice organizations voluntarily seek out accreditation. In doing so, they are showing their commitment to maintaining the highest standards of care and taking a thorough and innovative approach to meeting end of life care needs.
Individualized Care Plans
Hospice patients have unique needs which is why the best approach to providing care is by creating individualized care plans. An individualized care plan is the road map for care. It provides a structure to the day-to-day services you will receive and sets the stage for a collaborative approach between healthcare disciplines. The care plan should address your unique:
Condition
Abilities
Routines
Needs
Challenges
The process of creating this plan of care begins with the initial assessment and is inclusive of your doctor, your family and you as the patient. It is also important that the agency has a plan in place to continue to monitor your condition and remain in contact with your family and other medical professionals providing support. This ensures your care plan can be appropriately revised as needed.
Who Will Provide Care?
Effective hospice care takes a multi-disciplinary approach to meeting end of life care needs. Physical, emotional and spiritual care needs are all met by the appropriate professionals. To best ensure that your care is well rounded, it's important to ask about the professionals who will support you and your family. The best hospice teams include a hospice physician, nurses, social workers, a chaplain and trained volunteers.
When it comes to nursing care, different agencies can take different approaches. So, it's important to understand the registered nurse (RN) to licensed practical nurse (LPN) ratio of any hospice care provider you interview. RNs have, at minimum, a two-year degree or three-year diploma. They are generally better prepared to take leadership and provide more critical thinking on the job and often have more extensive training in hospice care and pain management. An LPN generally has less training than an RN, and must work under the supervision of an RN. The RN is always the senior nursing professional on the hospice team and is responsible for providing education, supervision and direction to other nursing staff as well as to you as the patient and your family caregivers.
While some agencies rely on LPNs to provide the majority of day-to-day care, an agency like Salus Homecare follows an RN model. This means that an RN sees each patient for the majority of their visits, and an LPN is only used to subsidize care.
Medication Management
All hospice care providers use certain medications to help ensure that a patient remains comfortable through this final stage in life. Morphine, oxycodone, methadone and hydromorphone are some of the most frequently used options. Dosage of these medications is based on doctor's orders but can vary with some hospice teams following a more paced, "low and slow" dosage schedule and others following strong dosing regimens. Any adult patient on hospice care must also discontinue any curative treatments and related medications to qualify for this level of support.
There are some differences in the ways providers choose to handle maintenance medications. Some providers will typically discontinue blood pressure, cholesterol or other maintenance medications, while other providers leave patients on these medications to improve quality of life. This decision is a personal one, and your physician should be consulted on it. The most important thing to consider here is what your preferences and goals are with regard to pain management and maintenance medications and how the hospice care provider you choose will work to honor them.
Timing and Emergency Care
There are many benefits to starting hospice care earlier, so it's important to find a provider who can complete an assessment and begin services more immediately even when that means starting on a weekend or holiday. As your needs can change from day-to-day or even hour-to-hour, having staff on call to provide emergency support is also essential. For true emergencies or in the final stage of life, agencies like Salus Hospice of Orange County provide crisis care. This is continuous hospice nursing support at the patient's bedside up to 24/7. The decision to implement this level of care is based on the patient's symptoms and need as well as recommendations by the hospice physician and nurse and your primary care physician.
Learning about your end of life options can transform this final stage in life from a stressful time to one where you are more focused on enjoying moments with family and friends. Collect information, and ask questions. Ultimately, it's important to know that you do have choices. When making your decision, make sure you feel confident that your hospice care provider understands your unique needs and that your interactions with them will be positive, uplifting and supportive of your goals.