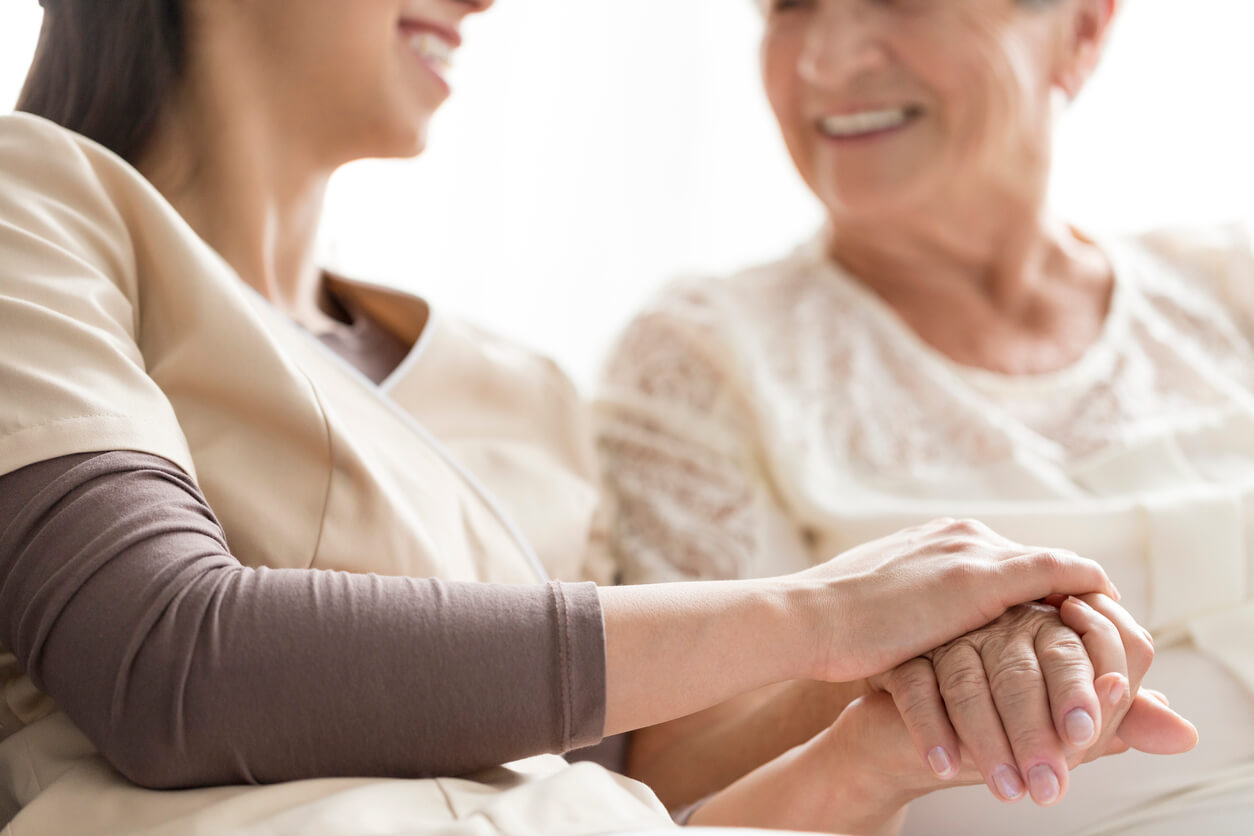 As the end of life nears, one of the most important things we can do for our loved ones is to shift our perspective about what it means to provide quality care. It's important to ensure that care enhances quality of life, to whatever extent possible. This sometimes means forgoing curative treatments that leave a person resigned to laying in a hospital bed, away from family, friends and the comfort of home. The focus instead shifts to ensuring comfort, freedom from pain and continued dignity, respect and control over important decisions. This is where hospice comes in.
Including Your Doctor in Hospice Care
While hospice does require that the patient step away from curative treatments, that should never mean that their primary doctor is left out of the decision making process or care choices. Patients spend a long time developing relationships with their doctors, and shifting away from seeing that doctor, consulting with him or including him in developing an effective plan of care would certainly be difficult for the family. It might even potentially hold negative emotional or physical ramifications.
First Conversations about Hospice
In most cases, a patient's doctor is the first person who discusses hospice care with them. Early referral helps patients to better cope with their life limiting diagnosis and can even improve their day to day prognosis as they work through the stages of the illness. So, the first step in including medical professionals in hospice care includes educating them about the value of this service. This helps them to better understand the important benefits hospice offers and offer their patients accurate information when discussing options. 
Post Referral
Once a referral to hospice is made and the patient decides to enter into care, their doctor's voice is important in creating an effective plan of care. The care plan must address the patient's goals while also taking into consideration their illness and best practices for most effectively managing pain or discomfort. Care plans also address emotional and physical needs. A doctor with a long standing relationship with a patient may offer insight as to what emotional or spiritual challenges the person is facing, how to effectively communicate with that patient and if certain topics may be particularly sensitive for them to bring up or discuss.
A Collaborative Approach to Care Plans
There is no specific time limit for a person to remain in hospice care. Good days and bad days are common, and a person may even seem to improve for a period of time. An effective hospice provider communicates all of this information to the client's primary physician so they can continue to be involved in treatment choices. The doctor may make recommendations about changes to or increases in pain medication. They may provide clarity with regard to the normal course of the illness. A doctor helps the patient get the most out of hospice care by communicating, answering questions and even providing emotional support. Their voice is never insignificant. In fact, it is the partnership between the hospice medical director, nurses, chaplain, social workers, the patient, their family and their primary care physician that makes hospice care a positive and empowering experience.
A Doctor's Point of View
At Salus Homecare of Orange County, our hospice program is designed to empower your loved one to live each day to the fullest. Partnering with primary care physicians is such an important part of this process, and it's something we place great emphasis on. Hearing from medical professionals who recognize this is always important, so we'll leave you with a quote from Dr. Bart Barrett, MD:
"Salus is the first hospice agency that has truly partnered with me in caring for my patients. They involve me in every care decision, provide meaningful input and are incredibly responsive. I feel respected, valued and appreciated. Salus helps me love and serve my patients, acting as my hands and giving them the compassionate care they deserve."
In Closing
If your loved one is facing a life-limiting diagnosis, we encourage you to have a conversation with your doctor about hospice care. Should your loved one decide it's the right choice, Salus Homecare of Orange County is here to help, offering empowering, inclusive care, and giving your family the confidence and comfort of knowing that the doctor you trust will remain involved. If you have questions, we're always available to answer them. Contact us to schedule a consultation.