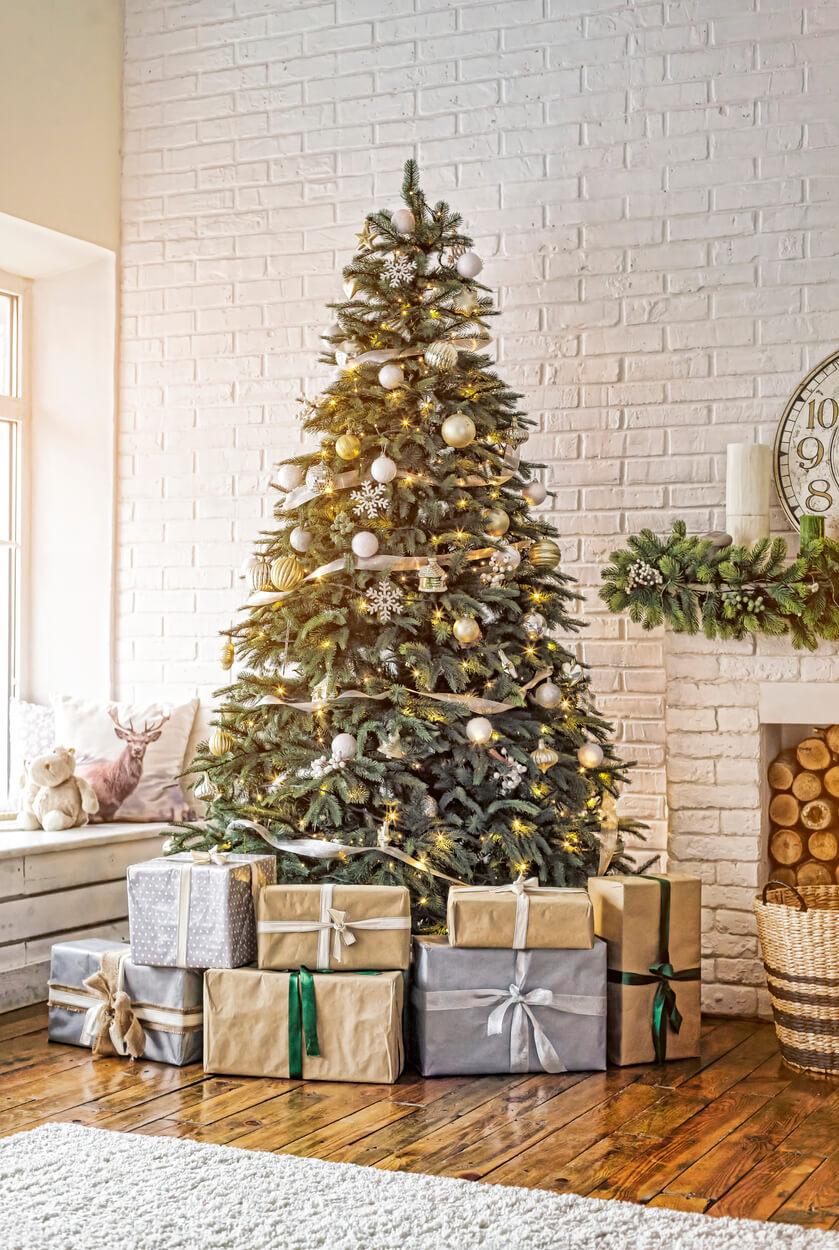 There's so much to see and do during the holiday season, and shopping for gifts is a big event that many of us take part in. While the idea of finding and wrapping that perfect gift is fun, it can also be stressful. This is especially true when buying for a senior loved one. To help, Salus Homecare asked for advice from the team members who spend time with the clients we cherish. Here are some of their top suggestions.
Music
Whether gifting your loved one with a favorite CD, a subscription to Amazon music for their Echo or tickets to take them to a favorite show, music warms the heart and engages the mind. This is a great gift for reminiscing, and it can also provide you with an opportunity to spend time with the senior you love.
T-Shirts and Socks
Whether you're gifting the senior in your life with a warm pair of socks or a cozy t-shirt, these are gifts of comfort. To appeal to your loved one's funny bone, maybe personalize the item with a favorite joke, a funny picture or a catchy phrase. They'll giggle when they open the present and then enjoy another laugh each time they wear it.
Art
This is a great gift if your budget is limited for the gift giving season. Give grandma or grandpa a custom made piece of art from the grandchildren or even something you've made yourself. This might be a painting, a drawing, a piece of pottery or even a picture you took of a favorite sunset or meaningful inscription in the sand.
A Spa Day
Wrap up a card and a note, and then plan some time to spend a day indoors with your loved one. Make it a spa day by painting your nails together, letting your loved one enjoy a massage or giving them a pedicure. If you have a special in home aide who helps out, let them enjoy in the fun too. Not only is this relaxing and pampering, but it's a great way for you to spend time with your loved one, and time is very likely what they value most.
Useful Gifts
As we age, our eyesight goes, our feet can numb and chill easier and it might be difficult to reach for or grasp items. That's why useful gifts are so appreciated. Consider a clock with a large face that's easy to read. Gift them a Bible or other spiritual text with a larger font, a pair of warm and cozy slippers or easy hold utensils. These gifts express that you value your loved one's independence and comfort at home, and they can make day to day life easier for the person that you care about.
As we enter the holiday season, enjoy this opportunity to give meaningful gifts to the senior in your life. More importantly, spend time with them and let them know they're valued. Salus Homecare hopes the season is bright for your entire family and wishes you the happiest of holidays.