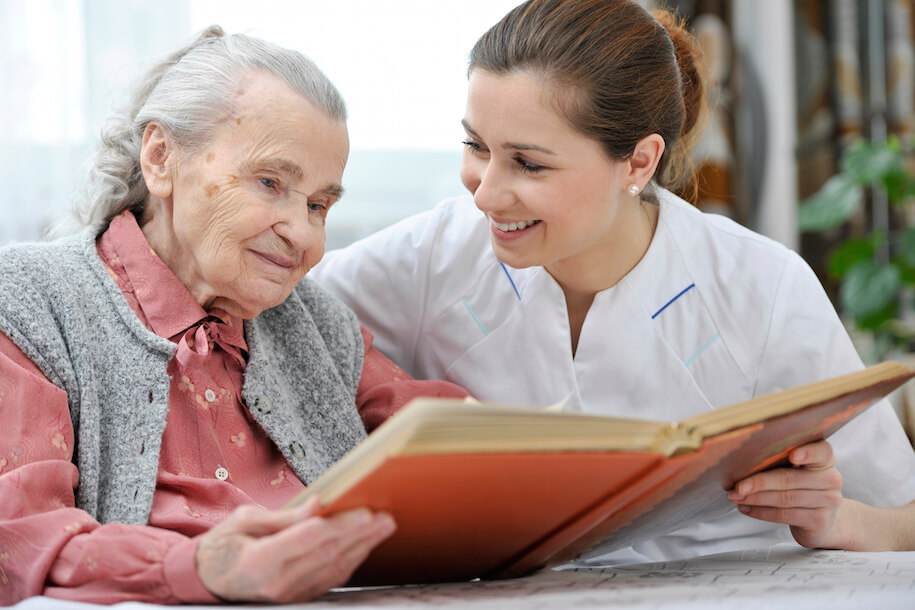 Creating a safe and comfortable environment for an aging loved one sometimes poses challenges. Balancing their needs with your own while also ensuring they have access to necessary support are often the priorities. This is even more difficult when a senior experiences a sudden change in independence. This sometimes results from a medical condition, illness or the diagnosis of dementia. For many seniors, these types of changes mean that a completely independent life at home is no longer safe or appropriate. Oftentimes, families turn to nursing homes or assisted living facilities for help.
The Benefits of Nursing Homes and Assisted Living Facilities
While many senior care facilities offer excellent support and a clean, comfortable and safe environment, there are disadvantages to making this choice too. Removing a senior from a familiar environment is often challenging. Seniors often go from having their own space to sharing a room. Their care is typically less personal and individualized than they would like. For these reasons and more, in home care is often the better solution.
Exploring In Home Care
In home care and home health services are delivered in the comfort of home. Professional caregivers, CNAs or nurses visit the senior on a pre-arranged schedule to provide assistance and support. The care is one-on-one and care plans are very individual. This means the senior uses services only when they need them and only for specifically assigned tasks.
Aging in Place
One advantage to in home care is that it supports safe aging in place. This is defined as a senior's ability to remain at home throughout the aging process, even setbacks occur. According to the AARP, 87-percent of seniors express a desire to age in place. Safely supporting this goal with accessible in home care solutions improves quality of life. It also empowers seniors to make their own choices and live independently and fosters a sense of purpose.
Emotional Benefits
When seniors are provided with the support they need to age in place, many realize positive emotional benefits. Their mood often improves. Cognitive decline sometimes slows. They may even experience a faster recovery and move toward increased independence. However, the right level of support is key. Without it, the home environment is sometimes unsafe and unsuitable for aging in place.
Cost Factors
Another reason to consider in home care is for cost reasons. According to the U.S Department of Health and Human Services, nursing home beds can cost upwards of $6,500 per month. This is often difficult for seniors living on a fixed income to afford. The less they have in savings, the further their choice of facilities is reduced. With in home care, families choose the schedule and tasks that professional caregivers assist with. While some budget for a few hours a week or occasional respite care, others feel that around the clock assistance is most appropriate. As needs change, hours are easily increased or decreased, allowing families to further determine how these services work best within their budget parameters.
Availability
Availability certainly factors in when making a decision about placement for a loved one. Finding the right fit in a facility is often challenging. These challenges are increased when nursing home beds are limited in an area. In many parts of the country, facilities are moving to having less long term care beds and more short term, rehabilitative beds. This is due to the reimbursement rates offered by Medicare and Medicaid. While Medicare pays for short term rehabilitation and reimburses at a higher rate, Medicaid pays for long term care when private pay is not an option and reimburses at only $125 per day.
Many families struggle with having the time, patience and knowledge to move from facility to facility searching for a bed. With in home care through an accredited agency like Salus Homecare Orange County, they instead meet with a care manager in the comfort of home, discuss their loved one's needs and have professional services arranged to start as soon as necessary.
The choice between moving a loved one to a facility and helping them to age in place is an important one. While there is no one right answer that fits every person and every situation, understanding the facts and getting the information you need helps to make the decision easier. If you are struggling with this choice, Salus Homecare Orange County is here to help. Call us anytime with questions or to schedule your complimentary, no obligation in home evaluation.