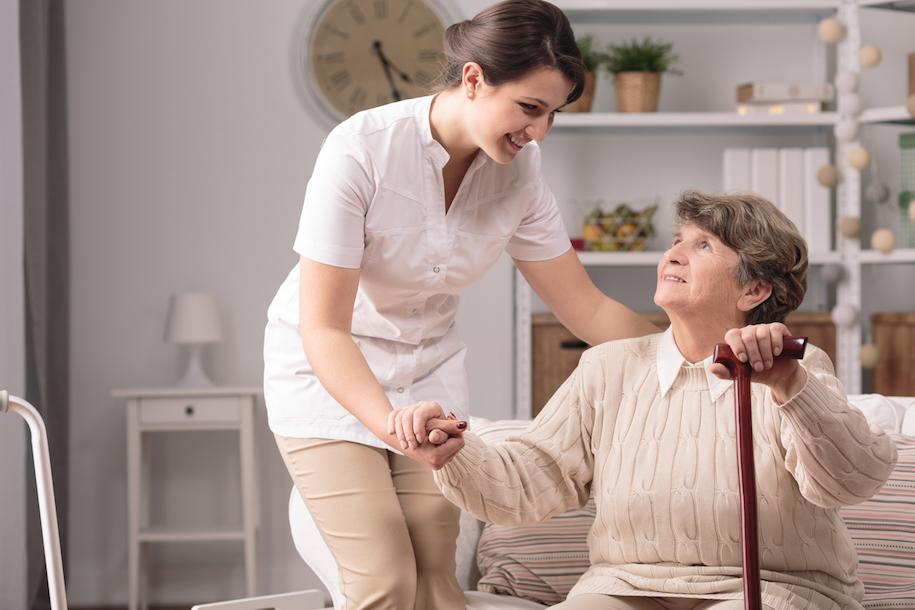 Finding the right long term care solution for an aging loved one is not as simple as some might think. While the immediate choice is often a bed in a nursing home or assisted living facility, for some, there are better solutions. Finding an option that supports independence, provides one on one care and meets the availability and budgetary needs of the family is essential. In order to do that, it is important to take a look at both facility placement and in home care.
Facility Placement – Sometimes the Right Choice
Placement in a facility is a good choice for some seniors. It offers a safe and secure environment and access to professionals to meet a variety of health care needs. Seniors sometimes thrive in this environment, but there are limitations to nursing home and assisted living care. First, most facilities are not able to offer one on one care for all residents. Many residents must share a room, and even those who do not are limited when it comes to private space. Schedules for things like meal times and activities are often pre-determined, and there is little wiggle room when it comes to deciding on how and when support is offered.
The Advantages of In Home Care
A better choice for some seniors is in home care or in home health care. These options support aging in place, a popular preference among seniors according to the AARP. They empower a senior to safely remain at home and surrounded by the people and things they love. Professional in home aides, nurses or nursing assistants come to the senior's home and provide help. The plan of care is completely customized using this approach. Families can also easily decide on the hours and schedule that works best for them.
The Mental and Cognitive Impacts of Aging in Place
Aging place is also sometimes preferred because of the impact it has on a senior's mental health and cognition. Many elderly people feel positive about the idea of remaining in their home. For those with Alzheimer's or another form of dementia, the familiarity is comforting for them. For some, this positive outlook decreases the time it takes to recover from many illnesses or injuries. It can also slow cognitive decline and improve quality of life.
Budget
For the family, budget is always a consideration when it comes to meeting a loved one's long term care needs. Many seniors live on a fixed income and rely on savings to help them pay for support and assistance. According to the U. S. Department of Health and Human Services, the average cost for a nursing home bed is approximately $6,500 per month. Costs often run even higher for seniors who want a private room or placement in a very specific facility. Paying this cost for months and years on end is prohibitive for many seniors, and that makes it necessary to look for another option.
At Salus Homecare San Fernando Valley, our in home care and home healthcare services are available on a variety of schedules including everything from part-time to respite assistance and even overnight or around the clock care. Families only pay for the services their loved one is using, and there is never a penalty for decreasing or increasing hours or care.
Availability
When it comes to finding a long term care bed, options are also sometimes limited. According to Forbes Magazine, many facilities are moving from providing a large number of long term care beds to strictly or mostly supporting short term, rehabilitative services. This is related to the fact that Medicaid reimburses just $125 per day for a long term care bed while the Medicare reimbursement rate for a short term care bed is $500 to $600 per day. Financially, it makes a lot of sense for facilities to move in this direction, but it can leave seniors with limited options.
Here again, in home care sometimes offers a better solution. Rather than waiting for a bed or searching an abundance of facilities, families make one call to Salus Homecare San Fernando Valley. A care manager then schedules a consultation, and services are arranged.
If your family is navigating the world of long term care, choices are available. For some seniors, in home care offers the best, most cost effective solution to meet both safety and health needs. Take the time to learn about the advantages this option offers. Call Salus Homecare San Fernando Valley and schedule your complimentary, no obligation consultation.
There is no ads to display, Please add some