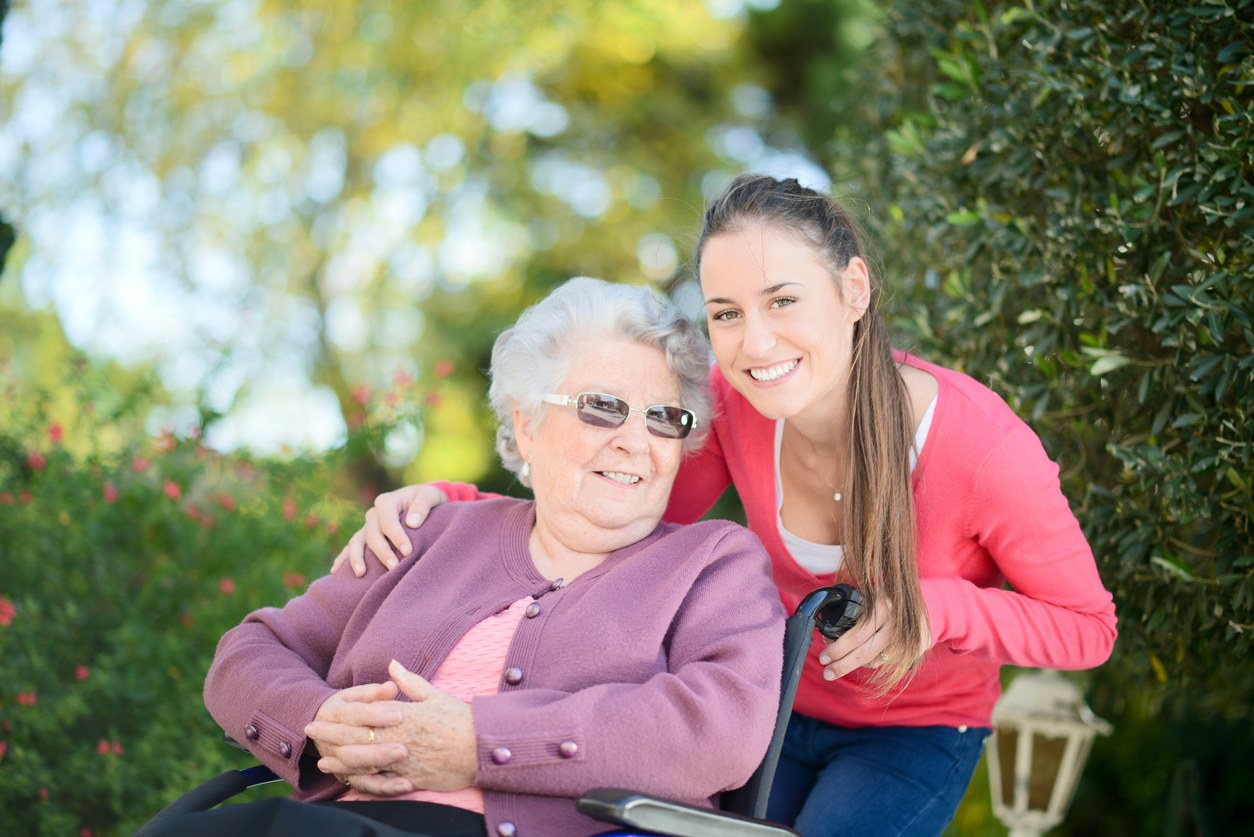 As a hospice team of professionals, it is our sincere hope at Salus that we can take steps to make your journey a little easier as a loved one nears the end of life. This is one of the most significant and emotional times in life. Having the right support can truly make a difference for you, your loved one and your family.
Hospice's focus is on making the transition from trying to find a cure to focusing on feeling comfortable, valued and at peace when curative treatments are no longer effective or desired easier. The experience looks different for every person, but as a family member, there are some things you can do to positively impact it. Here are a few of the things we recommend.
Ask Tough Questions
When mom's time feels short, it can be difficult to get up the courage to ask tough questions. Doing this is so important though. While you don't want every conversation focused around burial plans, financial planning, assets and possessions, it's important to know what your loved one wants so you can respect their wishes and goals. A key part of this is listening. Don't question everything your loved one says or constantly interrupt her. Instead, give her time to express feelings and share important information with you. This will empower her to decide on so many things and give you the opportunity to acknowledge her importance too.
Save a Few Tears
Tears are inevitable when a loved one is in hospice, but try not to turn every visit into a long, drawn out crying episode. Your loved one wants to talk to you. He wants to share stories and sing songs. He wants to hear your laugh. He wants to see your smile. Coming home and entering hospice care is about living every day to the fullest and making lasting memories. If you spend all your time crying, you'll miss out on that important part of this experience.
Let Children Visit
Many families actively work to keep children away when grandpa is in hospice care. Try not to do this. Your children want to see him too, and they can handle more than you think. No doubt there's going to be some heartache, but there will be plenty of time for laughter too. Children have a way of lighting up the room and making people feel better. Give their grandfather the opportunity to enjoy this experience. He has certainly earned it.
Reminisce
Talking about the good ole days sure does feel good when you're lying in bed and trying not to spend every moment thinking about what's ahead. Bring out old photo albums or that favorite soundtrack. Run family films. Share stories and secrets from the past. Reminiscing is cathartic and gives everyone a reason to smile. Your loved one will cherish this time, and they'll appreciate the efforts you're making. You might also learn a few new things about them, and that sure is fun too.
Just Be There
Sometimes, there are no words strong enough to fill the space of time. This is when silence is most valuable. When your loved one doesn't feel like talking, just be there for her. Stroke her hair, rub her back, offer a hug or simply sit silent while you share a pot of tea. This quiet time is important because it lets your loved one know she is not alone and things are still okay. There's so much comfort in these silent times, and one day, you'll almost certainly be glad that you made time for them.
In this circle of life, we'll all one day reach those final moments, and when we do, we too will find comfort in being surrounded by the people we love. Right now, your loved one needs you, so be there for them. As you're spending these last days, weeks or months with them, we hope these suggestions will make this time a little easier and help you to make those lasting memories that will always mean so much.
There is no ads to display, Please add some