Overview of Short Term Nursing Services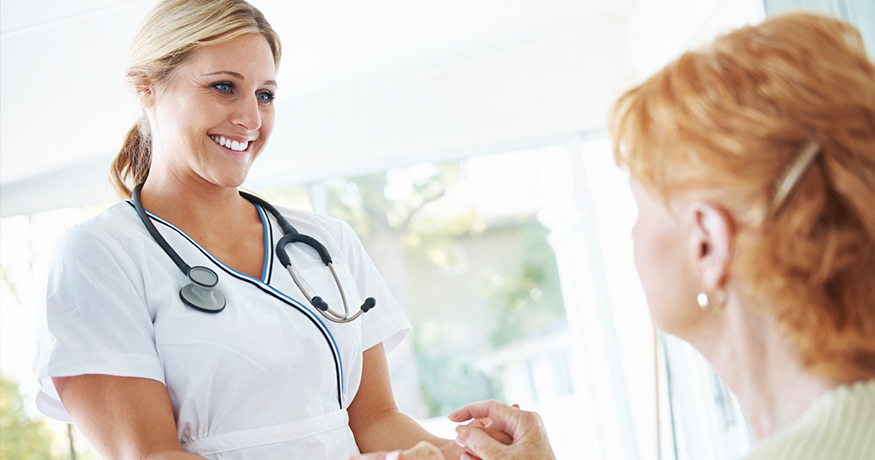 Short term is often ordered by a medical professional when an individual needs continued recovery assistance after returning home from the hospital or has suffered a medical setback due to an accident or injury. This type of care specifically addresses the noted problem and is often discontinued once that problem has been resolved.
Short Term Nursing Services Provided:
Nursing services
Therapy
Assistance with IVs
Care for open wounds
Administration of medications
Monitoring vital signs
Choosing a home health provider is not a decision that any individual should take lightly since which agency you select can impact your entire recovery process. Take time to research the qualifications of each agency, review accreditations and ask questions about their reputation in the community. It is also important to discuss whether or not the agency uses contract workers and what process they have in place to monitor the care you are receiving and ensure it is of the highest quality.
Salus Homecare of San Gabriel Valley understands the importance of providing our clients with the highest level of care. We are nationally accredited for quality by the prestigious Joint Commission and voluntarily participate in regular reviews of our standards and practices to earn continued accreditation. Medical professionals across San Gabriel Valley often refer us first to their clients for these reasons.
Short Term Nursing Care FAQ's
To read more FAQs, click here. If you have any specific questions, feel free to call our 24/7 hotline at (888) 725-8742
Can services be put in place by the time I am discharged from the hospital?

Yes. Salus Homecare of San Gabriel Valley has professional nurses and therapists ready to assist quickly, once you return home. Simply call to request or services and we can begin the initial consultation process. This is free of charge to you, and it provides us with the information we need to initiate home health services.

Do I have to manage the task of filing papers with my insurance company so they will provide compensation?

No. Salus Homecare of San Gabriel Valley will assist you in filing for coverage with Medicare, Medi-Cal, the VA and most insurance agencies. These agencies are direct billed by Salus Homecare as a convenience to our clients.

If my nurse is not available, am I ever left without care?

No. Salus Homecare of San Gabriel Valley always arranges backup care for our clients when necessary. Our care managers remain on call 24 hours a day and seven days a week, and assisting with this task is one of their responsibilities. This is to ensure that clients never go without the care they need, even if changes need to be made last minute or in an emergency situation.