Overview of ADL Services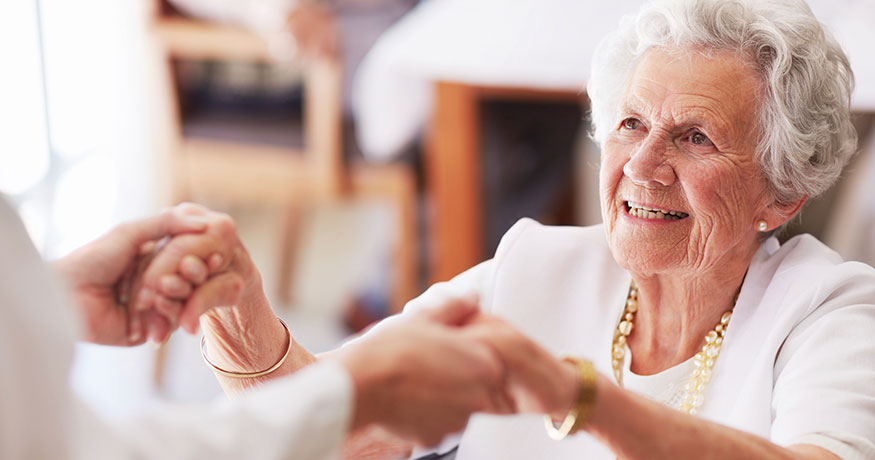 Activities of daily living are a primary indicator of functioning ability. They include basic tasks that we all must complete if we are to live healthy lives.
ADL Services Provided:
Remaining continent or managing incontinence
Staying clean with baths and showers
Dressing on a daily basis
Eating meals to meet nutritional needs
Ambulating independently, with a walker or by using a wheelchair
Transferring without falling
Sometimes, managing activities of daily living independently becomes difficult. This may happen for a short period of time or permanently, and it is often the result of an accident, injury, illness, disability or the aging process. Many individuals who can no longer complete ADLs independently believe they must leave their homes and move to institutions. With home care, that is typically not the case.
Salus Homecare of San Gabriel Valley offers assistance with a wide range of ADLs to empower our clients to remain at home. This assistance is flexible, personalized and more affordable than many other care options, making it a premier choice for families across our communities.
Activities of Daily Living (ADLs) FAQ's
To read more FAQs, click here. If you have any specific questions, feel free to call our 24/7 hotline at (888) 725-8742
How do you assess which ADLs I need assistance with?

Our assessment process involves having a care manager visit you at home and ask questions. We listen to your needs and goals and may also speak with your family members and / or your physician. This helps us to understand your current level of independence, which tasks are causing safety concerns and where you need help the most. We will then make recommendations about services that will benefit you most.

Do you have a policy in place that keeps my information confidential?

Yes. Salus Homecare of San Gabriel Valley will never sell your information to any third party or release information to another individual without your express consent.

I have fallen twice in my home. If it happens again while a professional caregiver is in the home, will they help?

Yes. Our caregivers are always instructed to call 911 if an emergency arises while a client is in their care. This ensures you receive the care you need quickly and get medical attention and diagnostic tests that can determine whether or not you have been seriously injured. Caregivers can also always call a care manager if they need further instruction or assistance with an emergency situation.