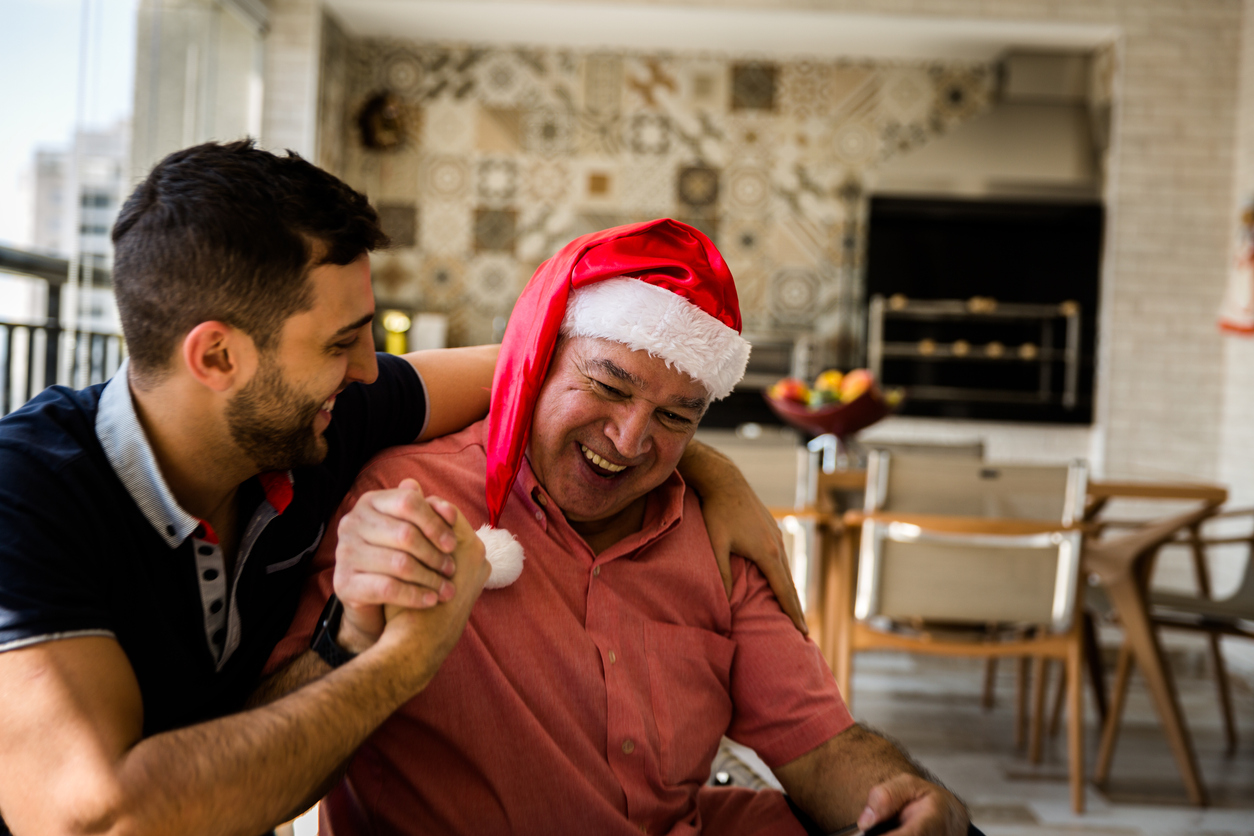 Whether you are planning an intimate family gathering or will be hosting a house full of guests this holiday season, having a loved one with dementia at home can sometimes make the festivities feel a bit more complicated. Here are some tips for overcoming potential pitfalls so that everyone can enjoy the holidays more and stress a little less.
Opening Gifts
Everyone appreciates a gift at the holidays, and your loved one with dementia is no exception. Even if they forget to say "thank you" or "happy holidays", handing them a present to open with a smile on your face can be meaningful. To help them appreciate the gift giving a bit more, give them time to open the present without feeling rushed. If they stumble over how to open it, graciously offer a little help removing the bow or starting the first tear.
If your loved one doesn't seem appreciative, don't take it personally. They may have difficulty processing what's going on or expressing their feelings right that second. Don't overwhelm them with too many gifts if they need to take a break. It's fine to save some for later. Finally, watch out for wrapping paper and gifts scattered across the floor to avoid a tripping hazard.
Practicing Religion
If your loved one was always the first person to attend their favorite Christmas Eve mass, there's no reason to leave them out if your family plans to attend a service this year. They might really enjoy the music and fellowship. Make a plan in case they need a quiet space to sit during the service. If you have a friend, family member or professional caregiver who is willing to attend with you but also leave if things get hectic, make that part of your plan too. This person could walk your loved one out of the service or even make arrangements to take them home if things prove to be overwhelming or over stimulating. If attending really doesn't seem realistic, another option is to turn a broadcast of your favorite service on at home and enjoy it there instead.
Meal Preparation
If your mom has long loved to prepare the family turkey or favorite sides, this year doesn't have to be the exception. While she might not be capable of going all out like she once was able to, there's no reason she can't help wash vegetables, use cookie cutters or provide support with other prepping and cooking duties. Remember not to force this. If she's not interested, ask someone else to engage her in another activity until the food is on the table and lunch is ready.
Commotion
The noise and commotion of the holidays is a lot of fun, but it can be stressful for a loved one with dementia. While it's important to include your aging parent, give them the space they need to take breaks too. If things get over stimulating, allow them to venture off to their room for some quiet time, or keep one room in the house as a quiet zone. Consider toning the music down just a little or dimming the lights for a period of time during your celebrations. This can make the room more comfortable for your mom or dad so that everyone can continue to enjoy the holiday fun.
Holidays with a loved one with dementia are a time to make memories and enjoy experiences together. Keep their limitations in mind, but don't exclude them. If you need support, Salus Homecare in San Gabriel Valley is always here for you. Contact us with questions or to schedule a consultation. We wish you and yours the happiest of holiday seasons.
There is no ads to display, Please add some