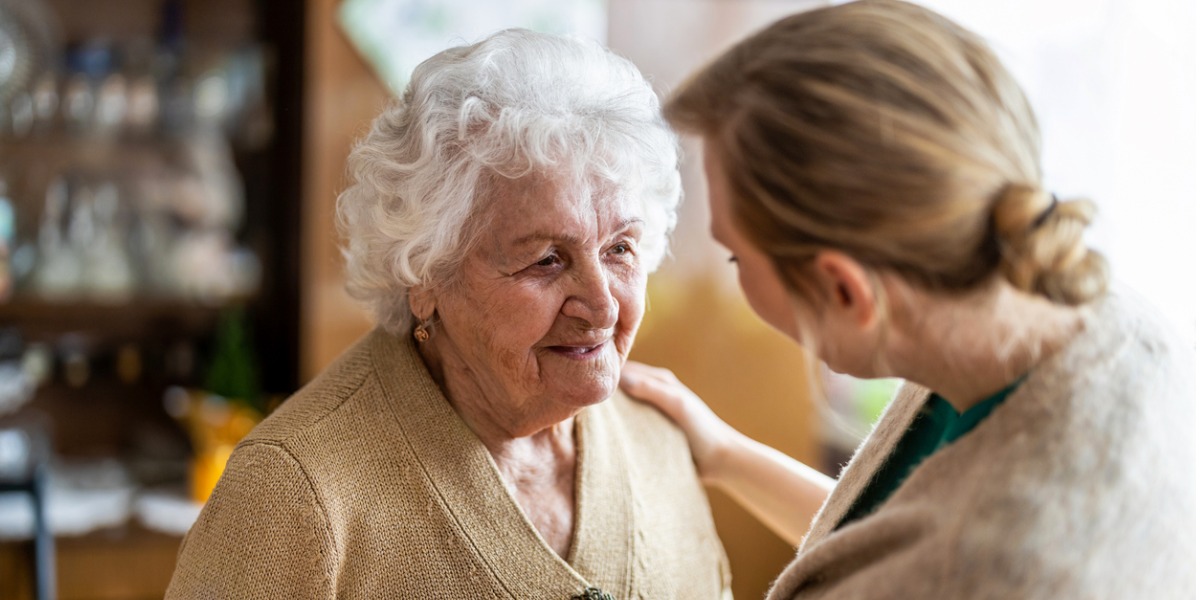 Alzheimer's disease is a degenerative neurological condition that affects millions of individuals worldwide. It causes memory loss, cognitive decline, and behavioral changes. While there is no cure for Alzheimer's, various interventions and treatments help slow Alzheimer's decline. Let's explore in-home care and its impact on the progression of this form of dementia.
In-Home Care for Alzheimer's Disease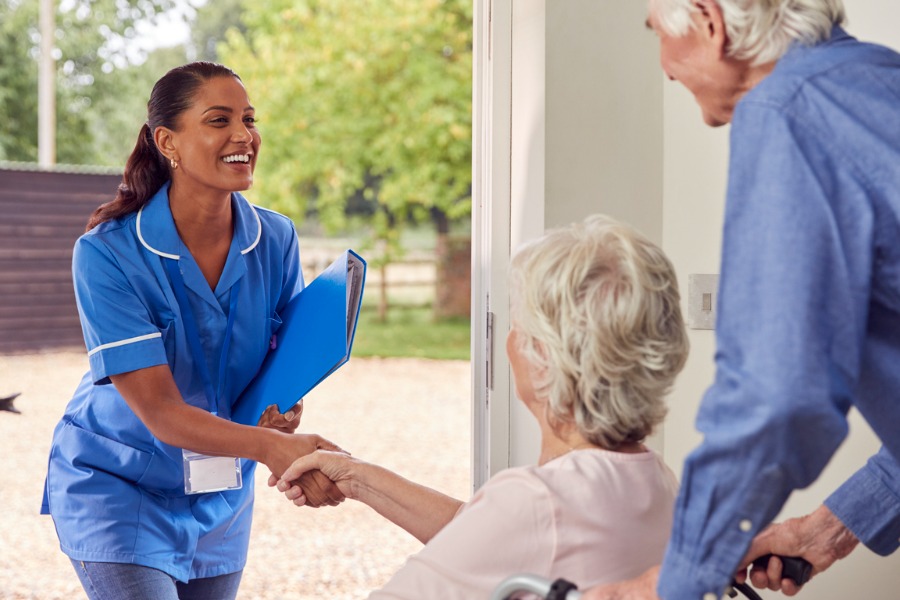 In recent years, in-home care has emerged as a valuable and supportive service for individuals with Alzheimer's.
Professional in-home caregivers in Los Angeles provide personalized assistance and supervision. This support makes it possible for seniors to remain at home and continue to pursue their stated goals. It positively impacts Los Angeles seniors with Alzheimer's disease and their family members. It provides dignity, autonomy and independence that enhance quality of life. In some cases, it even helps slow the progression of dementia.
Advantages of Remaining at Home with Alzheimer's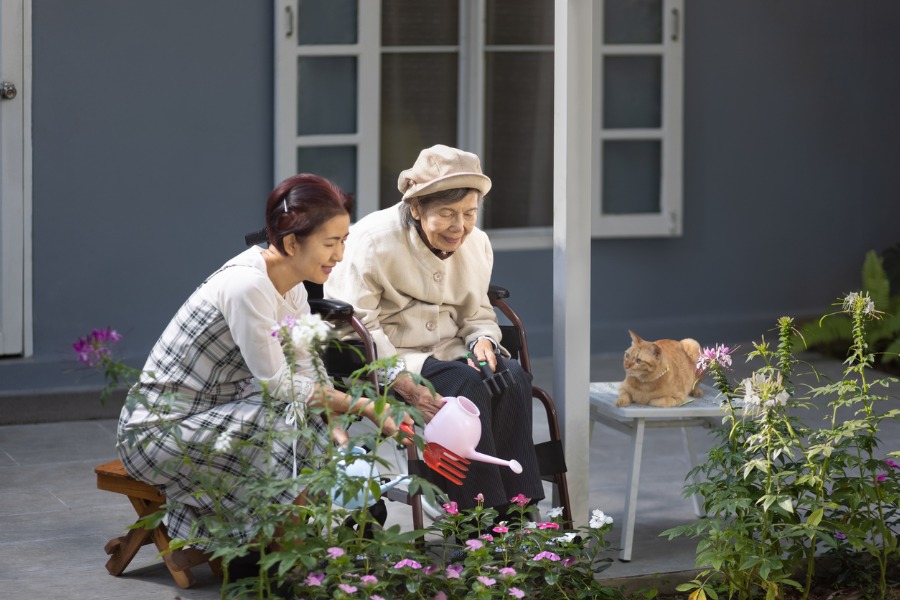 A key advantage of Los Angeles in-home care for Alzheimer's patients is that the patient remains at home. Persons with dementia often thrive in a familiar environment. Surrounding them with supportive care providers makes living at home safer. It also helps to prevent the disorientation that is sometimes present when seniors have to move to a facility.
Personalized and Comprehensive Dementia Care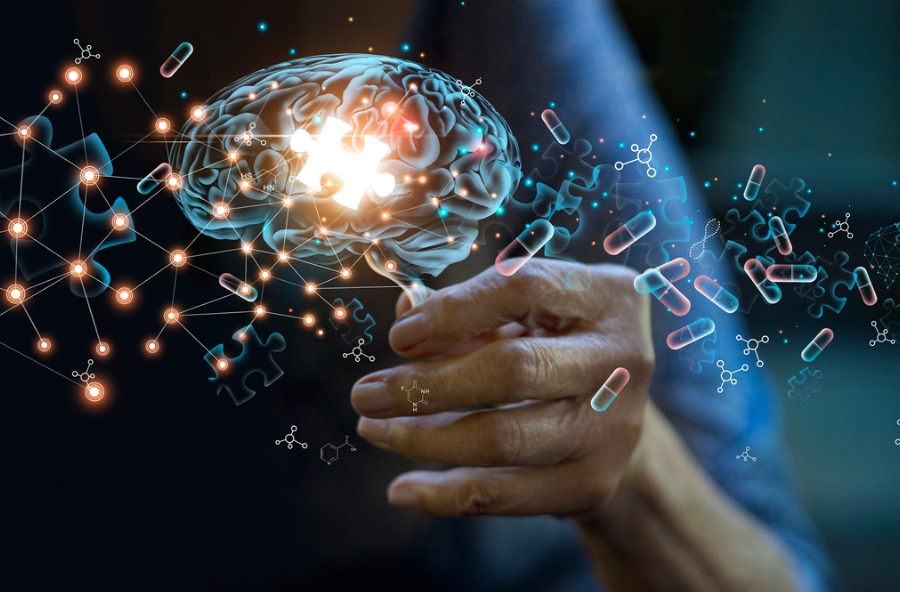 Los Angeles in-home care services cater to the specific needs of each individual with Alzheimer's disease.
Caregivers receive guidance from a comprehensive care plan and training so as to provide their patients with personalized attention. The individualized care plan targets the patient's unique challenges and preferences. This plan often includes assistance with non-medical needs and daily activities such as bathing, dressing, medication reminders, and meal preparation.
The professional's thoughtful care ensures that patients receive consistent support tailored to their abilities and limitations. This personalized approach not only enhances the patient's well-being but also promotes a sense of independence and autonomy which may help slow the progression of Alzheimer's disease.
Alzheimer's and Cognitive Stimulation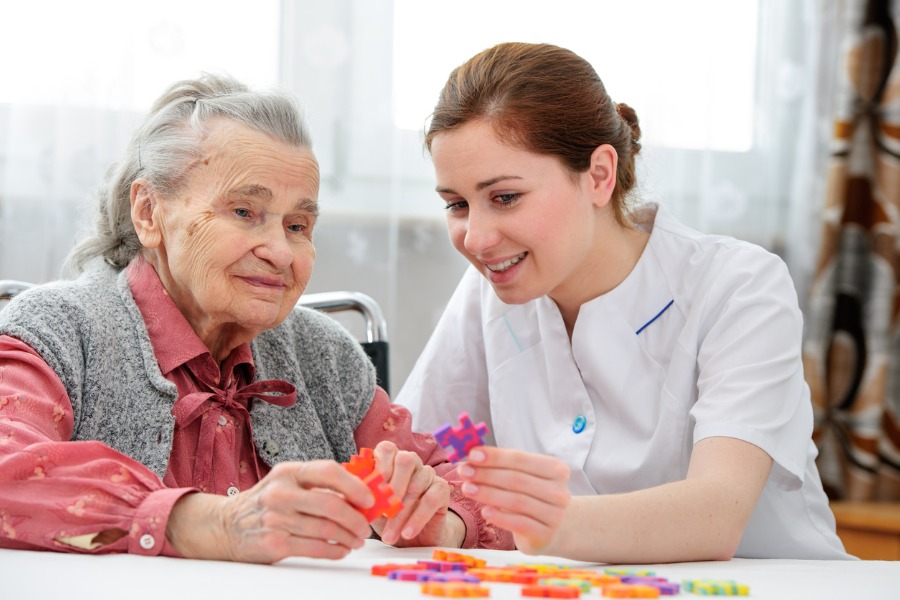 Engaging in mentally stimulating activities is crucial for individuals with Alzheimer's disease.
In-home caregivers develop personalized care plans that incorporate cognitive exercises, memory games, and social interactions to keep the brain active.
This Los Angeles dementia care program cannot offer a cure for Alzheimer's disease. However, when patients participate in stimulating activities, the result is often an improved outlook. This leads to a better mental state and even, sometimes, a slowing of cognitive decline.
Additionally, Los Angeles caregivers provide companionship, engage in meaningful conversations, and offer emotional support. All of these measures significantly improve the patient's mental well-being and may prevent or reduce negative emotions and outbursts.
Medication Reminders and Health Monitoring
Managing medications and monitoring the overall health of an individual with Alzheimer's is often challenging for both patients and their families.
In-home caregivers cannot offer medical assistance. However, they do supervise and support the patient in organizing medications and provide medication reminders. This helps ensure that the patient takes medications at the correct times of day and in the correct dosages.
Moreover, caregivers have the ability to observe changes in the patient's health and communicate any concerns to family caregivers and healthcare professionals promptly. Regular health monitoring and effective medication support empowers the patient's doctor and other healthcare providers to adjust medications and therapies quickly. Early intervention helps slow Alzheimer's decline and prevent complications associated with Alzheimer's.
Respite Support and Alzheimer's Care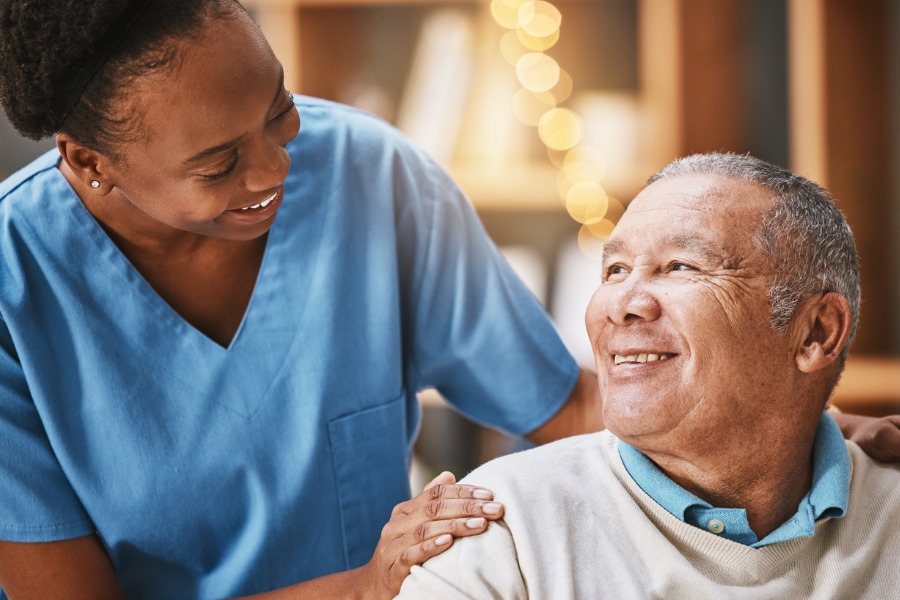 Caring for a loved one with Alzheimer's is often emotionally and physically demanding for family members. In-home care offers respite support in Los Angeles, allowing family caregivers to take a break, rest, and recharge. This reduces caregiver burnout and provides families with the energy they need to remain more fully engaged while spending time with their loved ones.
Additionally, in-home caregivers provide guidance and education to family members. Gifting them the knowledge and skills necessary to manage the challenges associated with Alzheimer's disease effectively is positive and empowering.
Conclusion
In-home care is an invaluable resource in the fight against Alzheimer's disease.
This service sometimes helps slow Alzheimer's decline, and it enhances quality of life for individuals with the disease. It does this by maintaining familiarity, providing personalized care, promoting cognitive stimulation, and offering medication reminders. In addition, it supports family caregivers.
In our continued effort to support seniors in Los Angeles with Alzheimer's, in-home care is a compassionate and effective approach. It places the well-being and dignity of individuals and their families first, offering a safe approach to remaining at home.
Salus Homecare in LA County is a 5-star rated and Joint Commission accredited in-home care provider. We offer comprehensive Alzheimer's and dementia care programs to fully support seniors and their family members.
If you're in need of assistance, contact us anytime with questions or to schedule a free, no obligation consultation.