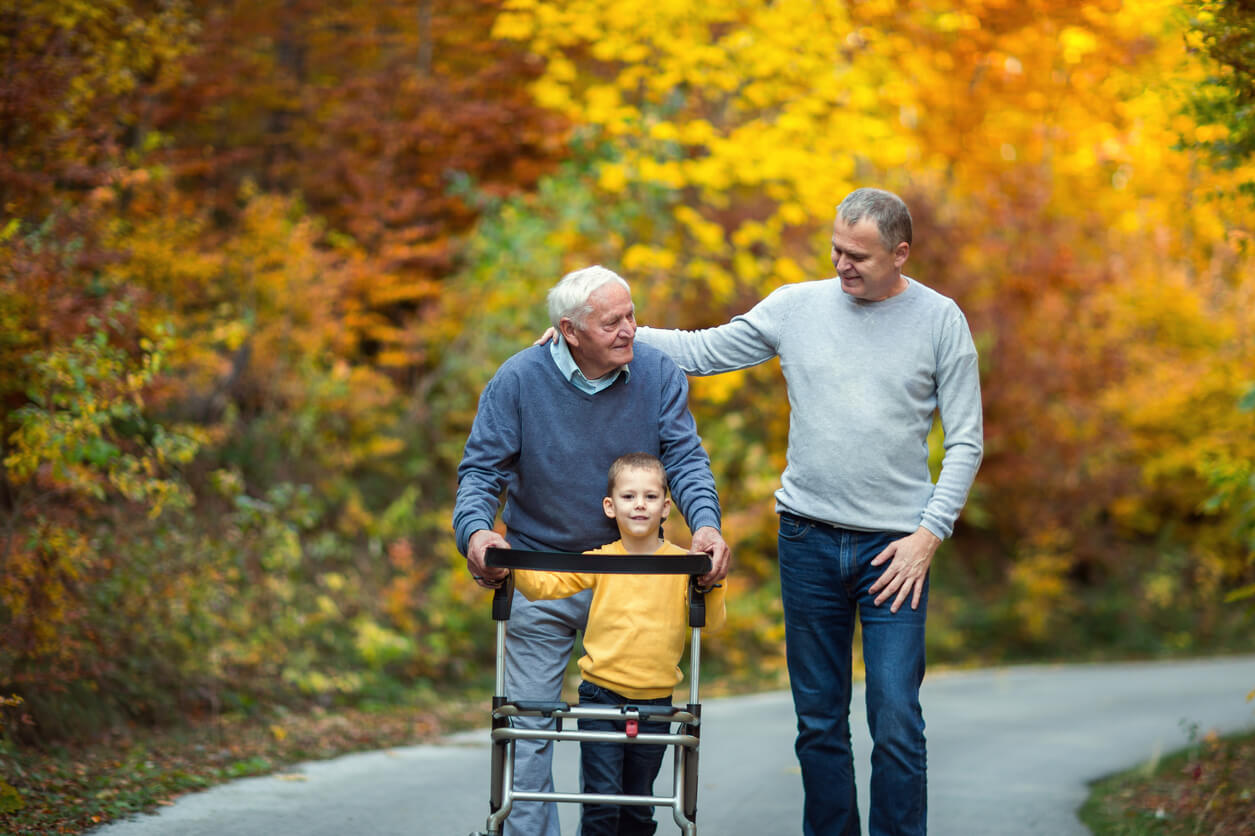 When a beloved family member or friend is terminally ill, one of the best gifts you can give them is your time. As they walk through this stage in life, knowing that you're there to support them and create cherished memories is meaningful, and it's certainly one of the best ways you can show them you care. However, times do present when you want to give a tangible gift in addition to your time, but it can be difficult to know what to give someone who is facing a terminal illness. Here are some of the best gift ideas Salus Hospice professionals have seen as we're spending time in the homes of our patients.
Comforting Gifts
A hot water bottle or some soothing candles or aromatherapy oils are often treasured gifts to share with a loved one. A water bottle can be used to soothe sore and aching joints or muscles, and the scents of candles and oils are often soothing and comforting too. If you choose candles, be sure to note if your loved one is using oxygen. In that case, a different gift would be a better and safer choice.
Sentimental Gifts
Reflecting on happier times is a popular pastime for anyone who is nearing the end of life. A digital photo frame, a favorite piece of music or a photo album or scrapbook can help your loved one look back on favorite memories and cherished time with family and friends. A message bowl is another beautiful gift that prompts reflection. Simply fill a glass bowl with small pieces of paper, each containing a short message and mentioning moments you've spent with your loved one or the things you love most about them.
Other Thoughtful Gifts
If your loved one is having a birthday or celebrating another special occasion, the traditional gift might not seem so appropriate. For instance, an edible birthday cake might not be the best choice for a person on hospice who has a very small appetite. A cake made out of flowers could be a better option. If your loved one has difficulty reading, consider a talking card instead of one they have to read. If your loved one is bed bound, instead of asking them to join the family around the Christmas tree, bring a small tree to their room and celebrate there.
Gifts for a terminally ill person should focus most on bringing love and time for reflection to the person as they walk through this final stage in life. In considering this, remember that a gift is appropriate, and the right gift will certainly be appreciated too. If you're still unsure about what to give, your Salus Hospice Orange County team may be able to help. Talk to your chaplain, volunteers or counselors for more ideas, as we'd love the opportunity to share in your loved one's life. We are always here to help, so contact us anytime.