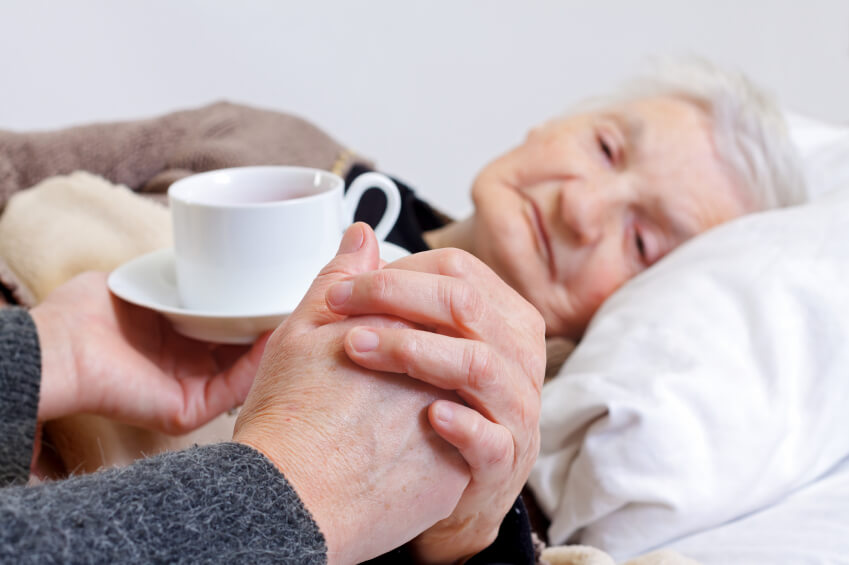 Living and dying are not two separate things, rather, they are connected and part of everyone's reality. When dying, how and where a person dies shapes their experience and can profoundly impact the quality of their last days, weeks and months, as well as the way their loved ones perceive death.
Studying the Impacts of Hospice Care
Recently, a study was conducted by Harvard Medical School researching the end of life experience for individuals in hospice versus those who died in an ICU or another hospital setting. The findings were interesting and a powerful argument for making improvements in end of life planning.
For the study, information was collected from the families of 1,100 cancer patients, individuals who passed in 2011 as the result of advanced lung or colon cancer, through an extensive interview process. Those interviewed reported their family members had a better end of life experience when hospice care was provided for more than three days, and specifically, when individuals passed at home or in hospice care versus in a hospital setting.
Research indicated that 42-percent of families of loved ones who passed stated their family member's end of life experience in the hospital was excellent versus 57-percent when the dying individual received hospice care.
The Argument for Earlier Enrollment in Hospice
Taking advantage of hospice also means dying where a person wants to, whether that is at home, in a hospice facility, in a nursing or assisted living home or with loved ones. This study found that individuals who received three or fewer days of hospice care were only 40-percent likely to die in their preferred location versus those who received more than three days of hospice care who were 73-percent likely to die where they wanted to, often resulting in a peaceful passing and a satisfying opportunity for closure and goodbyes.
The study lends credence to the idea that families and medical professionals have the opportunity to do their dying loved ones or patients' great justice by increasing opportunities for early enrollment in hospice and avoiding admissions to ICU when such admissions are extremely unlikely to result in a cure or prolong life for an extended period of time.
Dr. R. Sean Morrison is director of the National Palliative Care Research Center. He suggests "patients who have access to hospice care enjoy a better quality of death and a more peaceful death than patients in hospitals." He goes on to add "If 50-percent of people said they were unhappy with their hip replacements, that would be a national outrage. The same should be said of the care of people at the end of life. We have to be able to do better."
Understanding why hospice makes such a profound difference in how families perceive their loved one's journey toward dying involves knowing a little about the services provided through this program. Hospice offers holistic care and addresses the physical, emotional and spiritual needs at the end of life. It offers deep respect for a person's goals and beliefs, carefully matching those to the treatments offered. In hospice, individuals are not focused on trying to cure an incurable condition, rather, the focus is on spending time surrounded by the people and things they love, free from pain and finding as much satisfaction as possible in the time they have left on Earth.
Hospice neither hastens nor prolongs life; instead, it offers comfort for the patient and family members, reduces anxiety and creates a sense of peace during an otherwise difficult time. Death is sad and comforting, difficult yet normal, impossible to understand but so simple and everything in between. Most of all, dying is a natural part of life, and we all deserve to die the way we want, comfortably, with our goals respected and in the place we want to end our life. Increasing opportunities for and access to hospice care makes this all possible.
At Salus Hospice Orange County, our goal is always to help make death a loving, peaceful and comforting period of transition. Our caring hospice professionals provide holistic care, respecting individuals and families during this often difficult time in life. With our assistance, clients enjoy a better end of life experience, where they want and surrounded by those who know them best. Don't wait to access hospice care. We are here to help. Contact us anytime to schedule a free, no obligation consultation.