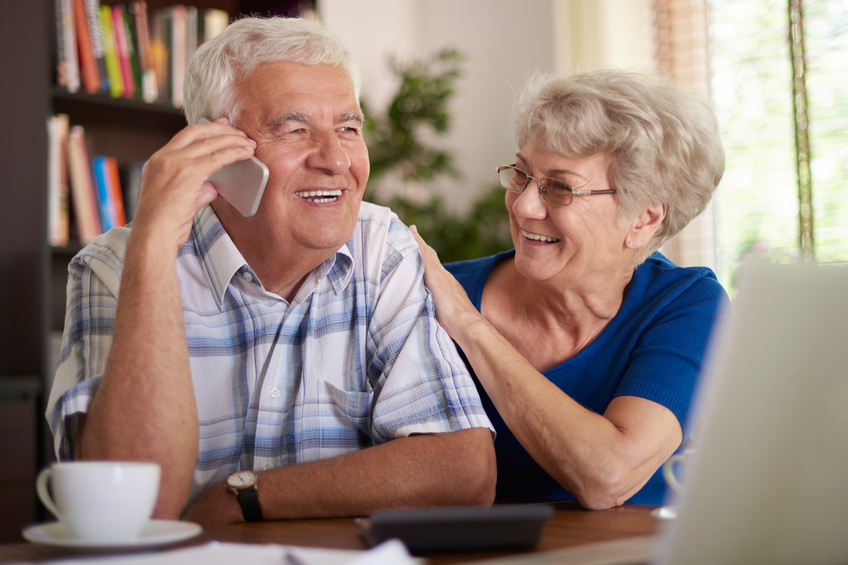 Some people consider apps as only useful for the younger generation. That could not be further from the truth. Today's tech savvy seniors are making use of these easy to use, modern innovations for many different daily tasks. From picking up groceries to keeping track of medications, preparing meals and using ride sharing services, apps are supporting independence and making life a little easier for seniors.
The Pew Research Center states that in 2015, nearly 2/3 of individuals owned a Smartphone. An astonishing 82-percent of Smartphone owning seniors state the devices are freeing, and many believe the devices help them to connect to others. While seniors still lag behind the younger crowd when it comes to owning and using Smartphones, they are broadening their digital experiences and beginning to realize the benefits that these devices offer.
When it comes to using apps, the simplicity is what draws most seniors who have tried them. Being able to simply press a button is much easier than trying to navigate the Internet or repeatedly remember which site offered what. A Smartphone loaded with the right apps also offers a central storage space for so much important information and tools that can help seniors by making many activities of daily living easier.
Here are a few apps that top the list for senior-friendly and useful for the over 65 crowd.
FaceTime and Skype
Similar in nature, FaceTime and Skype provide seniors with the opportunity to see people in their life while having a conversation with them. This is useful when seniors want to have face-to-face conversations with children or grandchildren who may be miles away. It also makes it easier for seniors with impaired hearing to understand conversations and communicate effectively.
Shipt and Instacart
Getting to the grocery store is sometimes difficult for a senior. This is especially true for individuals who have given up their driver's licenses and have limited support from people willing to provide reliable transportation. For a fee, Shipt and Instacart deliver groceries right to the senior's doorstep. The services work by hiring a shopper who will visit the store, pick out the groceries and then deliver them to the home.
GrubHub and Amazon Restaurants
Sometimes, eating out is fun. However, this enjoyable task can be challenging for a senior with physical limitations or someone who may be temporarily homebound due to an injury or illness. GrubHub and Amazon Restaurants offer a solution. These apps allow users to order meals from their favorite restaurants, and the hot, fresh meals are then delivered right to their door.
MediSafe and CareZone
For many seniors, remembering to take multiple medications on the proper schedule proves challenging. With an app like MediSafe or CareZone, this task is simplified. The apps provide medication reminders as well as reminders for doctor's appointments and other medically related tasks. It also allows users to create a list of all the medications they are taking which can be very helpful in an emergency situation or when visiting the doctor's office. MediSafe and CareZone are excellent compliments to in home care for seniors who only require a minimal amount of assistance to safely manage their personal and healthcare needs.
Apps are great tools that many seniors are embracing. Combined with part-time in home care from an accredited agency like Salus Homecare San Fernando Valley, these apps are making it easier for people to manage activities of daily living and instrumental activities of daily living and safely age in place. If you are a senior and haven't yet tried this technology, grab your Smartphone, and give it a go. You just mind find apps to be easy to use, useful and a great compliment to your independent lifestyle.
There is no ads to display, Please add some