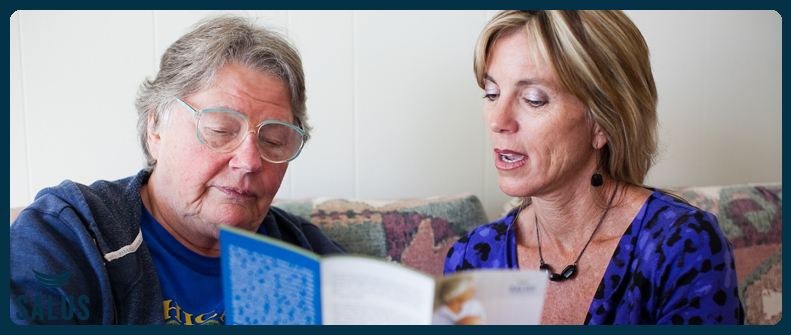 A recent federal ruling will impact the ability for many seniors and individuals with disabilities to age in place. Set to take effect January 1, this U.S. Department of Labor policy will remove previous exclusions for home care workers that allow them to work more than 40-hour weeks without receiving minimum wage or overtime pay. Those who have the most significant needs, individuals requiring 24-hour care with activities of daily living including bathing, dressing, toileting and eating, are likely to face serious financial implications once this law is in place.
The Fair Labor Standards Act
The roots of this change date back to 1974 when the Department of Labor added domestic care workers to the list of those covered by the Fair Labor Standards Act. At that time, people who provided care to those who are unable to care for themselves due to illness, age or infirmity were excluded from the minimum wage and overtime requirements of this act. This exclusion has allowed home care services to remain relatively affordable for individuals who need 24-hour assistance and must hire a care worker to remain in their home around the clock. That exclusion is coming to an end.
How These Changes Impact What Seniors Pay for Home Care
As of January, individuals hiring private care workers and agencies who employ in-home aides will be required to pay no less than minimum wage for every hour a worker is on the clock. This includes hours where the aide is sleeping or taking a break while still providing some form of care or supervision. In addition, any person who is working in the home more than 40 hours a week must be paid overtime. For seniors and those with disabilities who require 24-hour care seven days a week, the costs will quickly add up. That will make home care unaffordable for many and leave them with no option except to enter a nursing home or assisted living center. This goes against the stated wishes of many seniors, and it will increase the financial burden on families and taxpayer programs including Medicare and Medicaid.
The Impact on Home Care Agencies and What That Means for Their Clients
Another drawback of this change is that in-home care agencies will be unable to absorb the extra payroll costs, and that means the mandatory extra pay they must provide to home care workers will be passed on to seniors and clients with disabilities. These individuals are often living on fixed incomes or relying on government programs to subsidize their incomes and cannot afford such increases.
Split Home Care Shifts and Other Solutions and the Related Problems
Another option that could help to decrease some of the costs associated with overtime payment for workers in the home would be to split shifts up between two or more in-home aides. While some might consider this a viable solution, it reduces the bond that many seniors are able to form with home care professionals who assist them consistently and has the potential to cause emotional outbursts and confusion for clients with Alzheimer's or other forms of dementia. This can increase stress on already vulnerable seniors and lead to heightened risks for depression or other mental health concerns.
Salus Homecare values in-home aides and home care workers. Our agency supports individuals who choose this profession by paying a fair wage, providing ongoing training and upward mobility opportunities and creating a work environment that offers balance and personal and professional satisfaction. While we support initiatives that increase pay for home care workers, we also understand the importance of keeping home care affordable for seniors and individuals with disabilities who are most at need.
The upcoming changes to the Fair Labor Standards Act do not provide balance between the needs of home care workers and the needs of seniors. Elected officials must seriously consider this as well as the impact on taxpayer programs like Medicare and Medicaid. If you stand with Salus Homecare in opposition to the upcoming changes to this act, contact your elected officials. Share your opinions, and make your position known to protect vulnerable seniors and their right to age in place.
There is no ads to display, Please add some