Overview of Long Term Nursing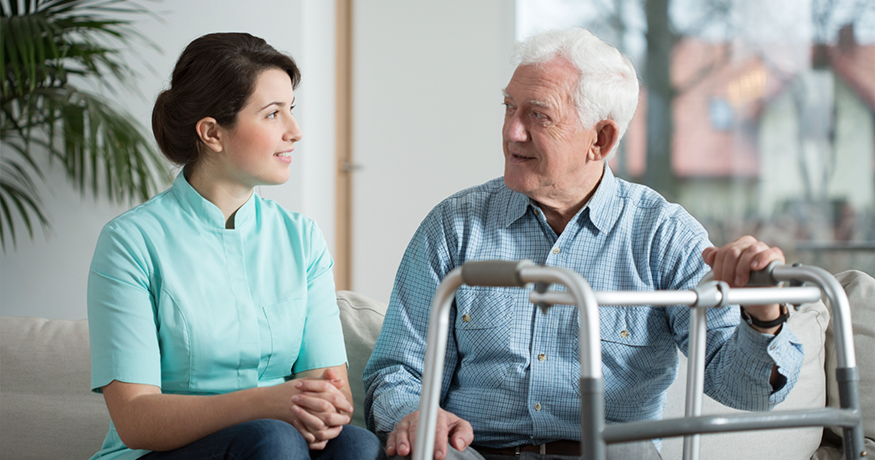 Disabilities, chronic health diagnoses and other health concerns can impact an individual's ability to remain safe and independent in the home environment. While some might resolve to move to a facility, others prefer to research home health care to meet their needs. Long term home health care is appropriate for those individuals who wish to continue enjoying the comforts and conveniences of home while they safely maintain their health and longevity with services that last for an indefinite period of time.
Short Term Nursing Services Provided:
Type I or II Diabetes
Uncontrolled Asthma
Seizure Disorders
Parkinson's
Alzheimer's or dementia
Cancer
Lou Gehrig's disease
When clients choose Salus Homecare of San Fernando Valley to meet their long term care needs, they benefit from the advice and support of industry leading professionals who are compassionate, dependable and knowledgeable. Our clients are respected as individuals, and each receives a customized plan of care to meet their exact needs and supports their goals.
Long Nursing Term Care FAQ's
To read more FAQs, click here. If you have any specific questions, feel free to call our 24/7 hotline at (888) 725-8742
Are clients under contract with Salus Homecare of San Fernando Valley?

No. We never require any of our clients to sign a contract that commits them to receiving care for a specific period of time.

Will every client receive both nursing and therapeutic services?

No. Salus Homecare of San Fernando Valley creates individualized care plans and utilizes the most effective services to meet your exact needs. In some cases, this will include both therapy and nursing care. In other cases, only one service or the other is appropriate.

Explain care plan.

Your care plan is an individualized document that specifies your goals and needs. It provides the home health and home care professionals who are working with you with a list of tasks to complete while services are in place. The care plan is created when services are initiated, and it can be modified at any point in time if services are no longer effective, your condition changes or your goals are not being met.